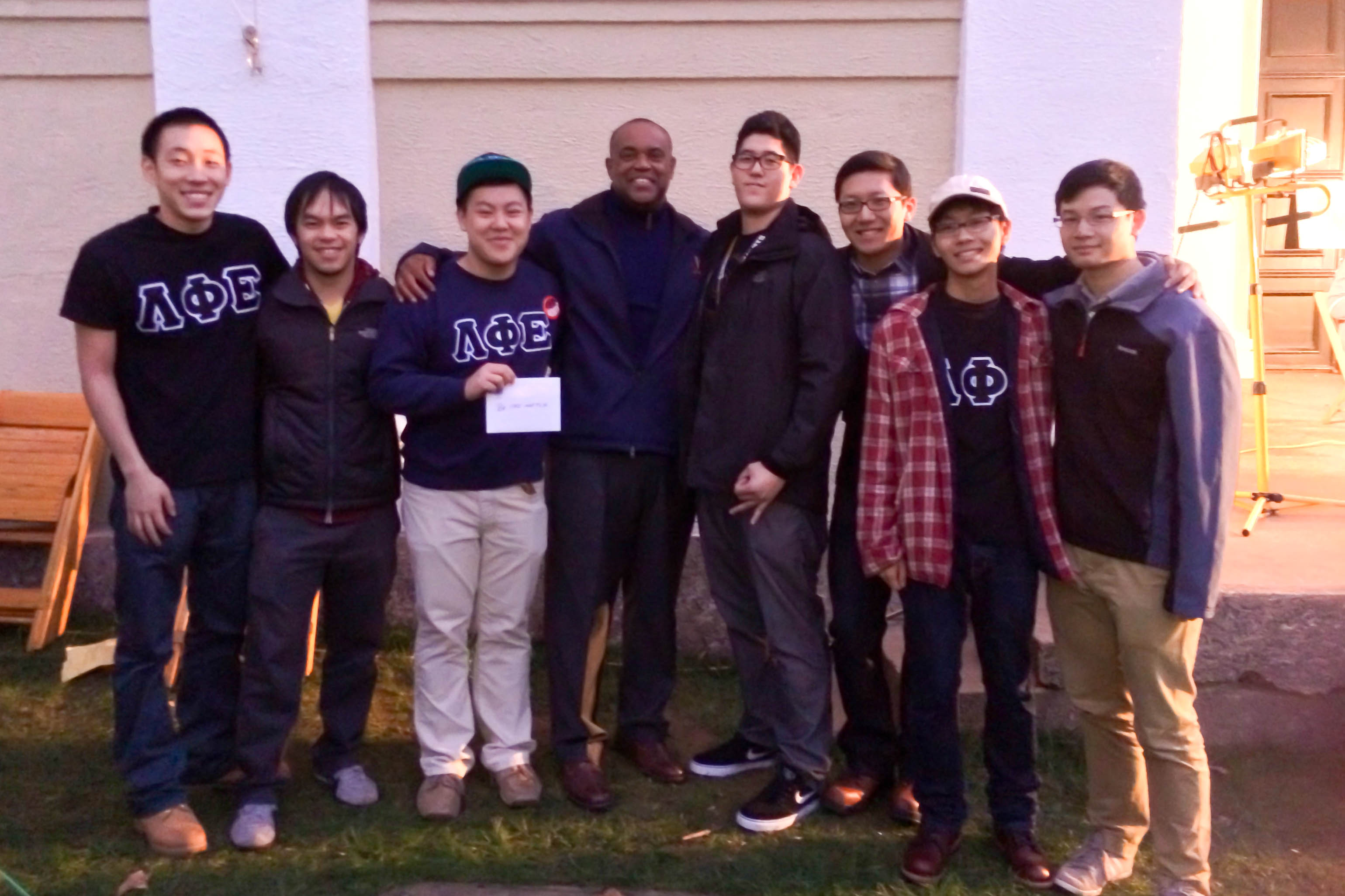 24 Oct

The Coach's Pick

Lambda Phi Epsilon at the University of Virginia was personally selected by UVA's head football coach, Mike London, to be the recipient of a financial donation of $500 as recognition for their demonstrated commitment toward the Be the Match Foundation.

A purposeful pick, Lambda Phi Epsilon was one of four campus organizations, supporting four different causes, to receive this honor on October 24th, 2013.

Additionally, the UVA Associate Chapter of Lambda Phi Epsilon has raised another $500 this past year for the Be the Match Foundation by hosting a local "paint wars" charity event with the university's Chinese Student Association and Asian Student Union. Way to pick and promote the cause, Lambdas at UVA!

###

About Lambda Phi Epsilon
Founded in 1981 at Los Angeles, California, Lambda Phi Epsilon International Fraternity, Inc. has grown to become the world's largest Asian-interest fraternity. Lambda Phi Epsilon (ΛΦΕ, also known as LFE) aims to guide men on a lifelong discovery of authenticity and personal growth. To learn more, visit https://lambdaphiepsilon.com.

About Be The Match
For patients diagnosed with leukemia, lymphoma and other life-threatening diseases, a bone marrow or cord blood transplant may be their best or only hope for a cure. Yet 70% of patients who need a transplant do not have a fully matched donor in their family. They depend on Be The Match and its supporters to find a match to save their life. As the recognized leader in unrelated marrow transplantation, Be The Match continues to develop services and interactive technologies used by transplant experts around the world to reach more patients.