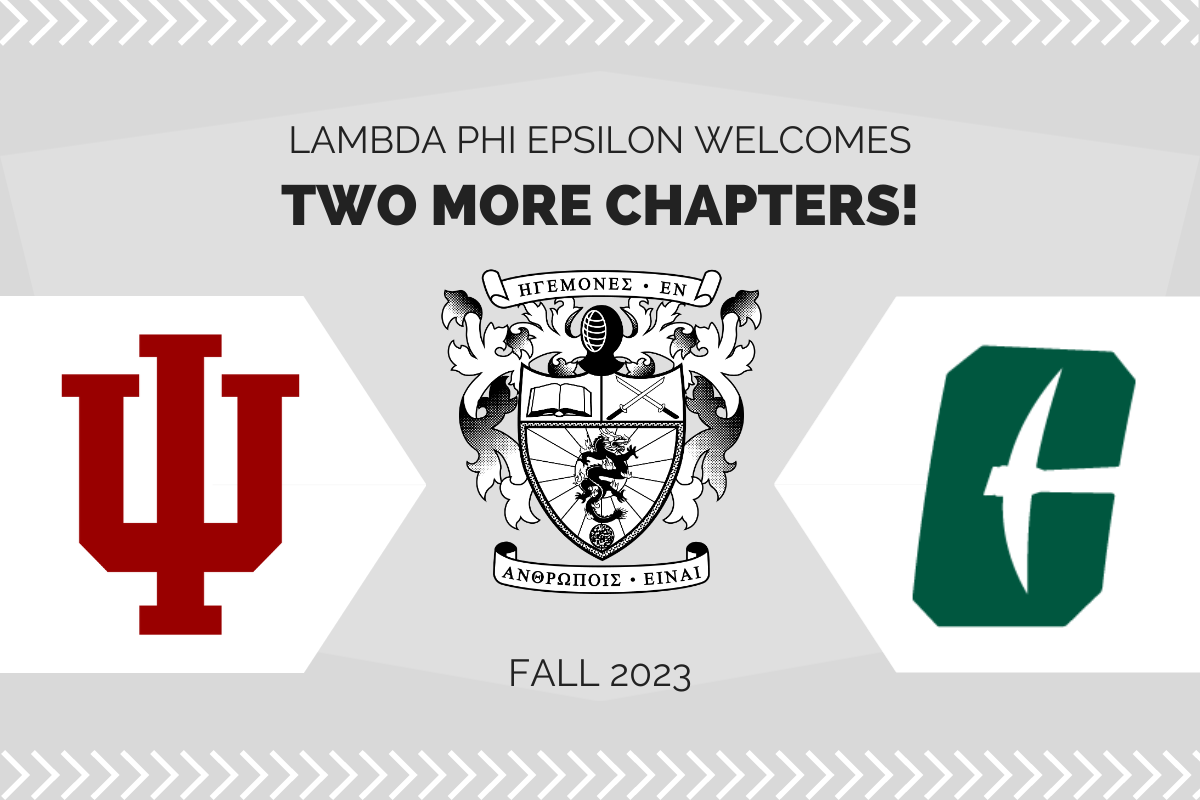 20 Nov

Double Feature: IU and CLT
Lambda Phi Epsilon Expands Reach with Two New Chapters
Lambda Phi Epsilon International Fraternity announces the establishment of two new chapters at public research institutions: Indiana University Bloomington and the University of North Carolina at Charlotte. The Fall 2023 expansion endeavor brings the total number of collegiate chapters established to 75.
Indiana University Bloomington (IU)
Six new members were initiated into the International Fraternity on October 21, 2023. The Associate Chapter at The Ohio State University guided the IU Charter Class to achieve this milestone. The newly initiated members at IU are as follows:
1. Joshua Choi
2. Sathya Siva
3. Vinno Tan
4. Yoshi Otake
5. Frank Min
6. Dick Ni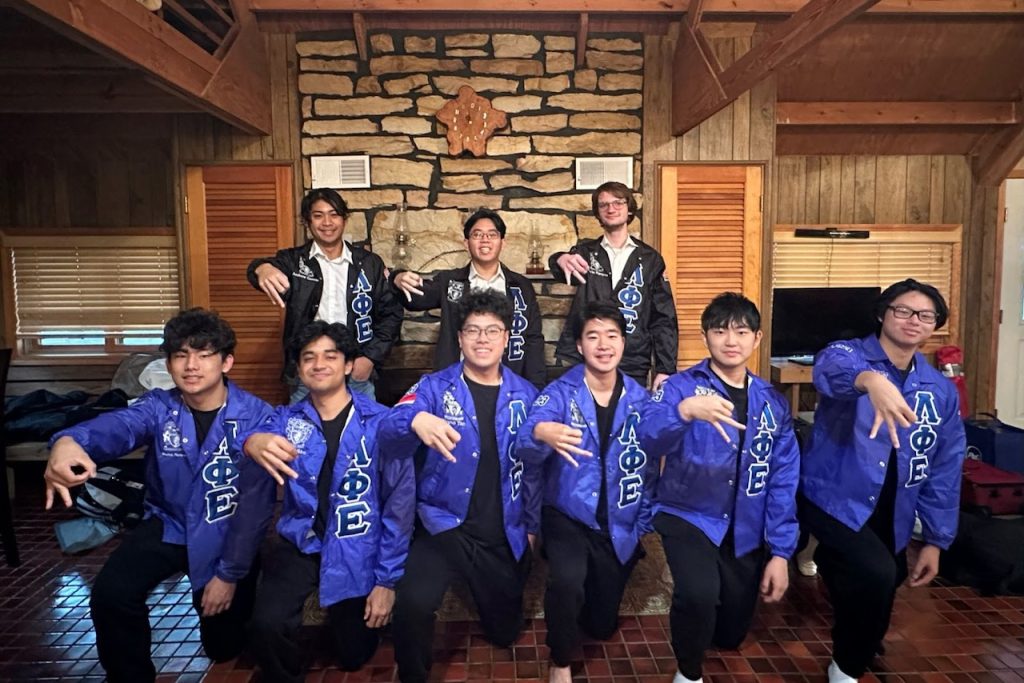 IUB Chapter President Vinno Tan expressed his gratitude, emphasizing the invaluable contributions of various individuals and organizations. "Through chartering, I developed meaningful conversations, built lifelong relationships, and learned more about myself, as well as my line brothers," says Tan. "After spending time with these guys for so many weeks, I am just glad that I get to go through it with them, and I know that they will run a great chapter after I graduate."
Supervising their intake process, Wesley Nguyen (Spring 2020), Andy Garcia (Fall 2020), and Harrison Thow (Spring 2023) from the Ohio State University Associate Chapter served on their New Member Education team, empowering the IU Charter Class through their journey to becoming Lambda Phi Epsilon brothers.
University of North Carolina at Charlotte (CLT)
On November 4, 2023,  eight new members chartered Lambda Phi Epsilon at UNC Charlotte, marking another significant achievement for the International Fraternity. The chartering process at CLT was overseen by Matthew Wright and Jeremy Dela Paz from the North Carolina State University Associate Chapter. The following individuals were initiated into the Fraternity:
1. Y'dambi (Dom) Nieban
2. Kyle (Kye) Rovillos
3. Tommy-Nam Nguyen
4. Anthony Villena
5. Tommy Ho
6. Sam Ramdial
7. Kha Ho
8. Ethan Lo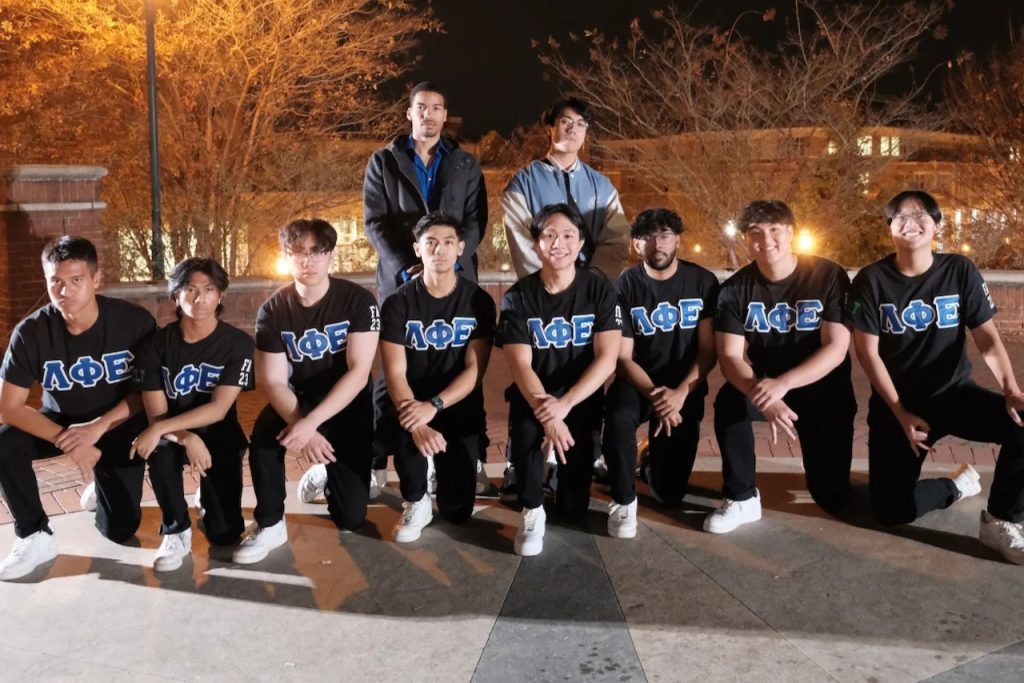 UNC Charlotte charter Sam Ramdial shared his chartering experience, expressing a sense of belonging and personal growth. "I've found a place where I belong with people that I never expected would mean so much to me, and through the process, I've grown more comfortable in being my authentic self," says Ramdial, "I'm looking forward to strengthening my bonds and connections with Lambdas, and also seeing the impact and change we can have in our surrounding community and university."
Matthew Wright (Spring 2017) and Jeremy Dela Paz (Spring 2017) of the North Carolina State University Chapter served as New Member Educators, guiding the UNC Charlotte Charter Class through their journey to becoming the newest branch of Lambda Phi Epsilon. Their dedication and pride in their newest members were evident in their mentorship, reflecting the rewarding nature of their roles.
Director of Expansion Winston Lee expressed his gratitude at the International Fraternity's growth to two new campuses, underscoring the unwavering commitment and resilience of Lambda Phi Epsilon. "This remarkable achievement stands as a testament to the unwavering commitment and resilience of Lambda Phi Epsilon," says Lee. The accomplishment of establishing two new chapters underscores the fraternity's dedication to its core values and paves the way for a bright and promising future, promising to make a meaningful difference in the lives of all those involved.

Students interested in chartering a new chapter of Lambda Phi Epsilon may learn more on the International Fraternity website and express their intent by completing an expansion interest form.
###
About Lambda Phi Epsilon
Founded in 1981 at Los Angeles, California, Lambda Phi Epsilon International Fraternity, Inc. has grown to become the world's largest Asian-interest fraternity. Lambda Phi Epsilon (ΛΦΕ, also known as LFE) aims to guide men on a lifelong discovery of authenticity and personal growth. To learn more, visit https://lambdaphiepsilon.com.
Lambda Phi Epsilon Contact
Zac Antonius, Executive Director
Lambda Phi Epsilon International Fraternity, Inc.
zac.antonius@lphie.org