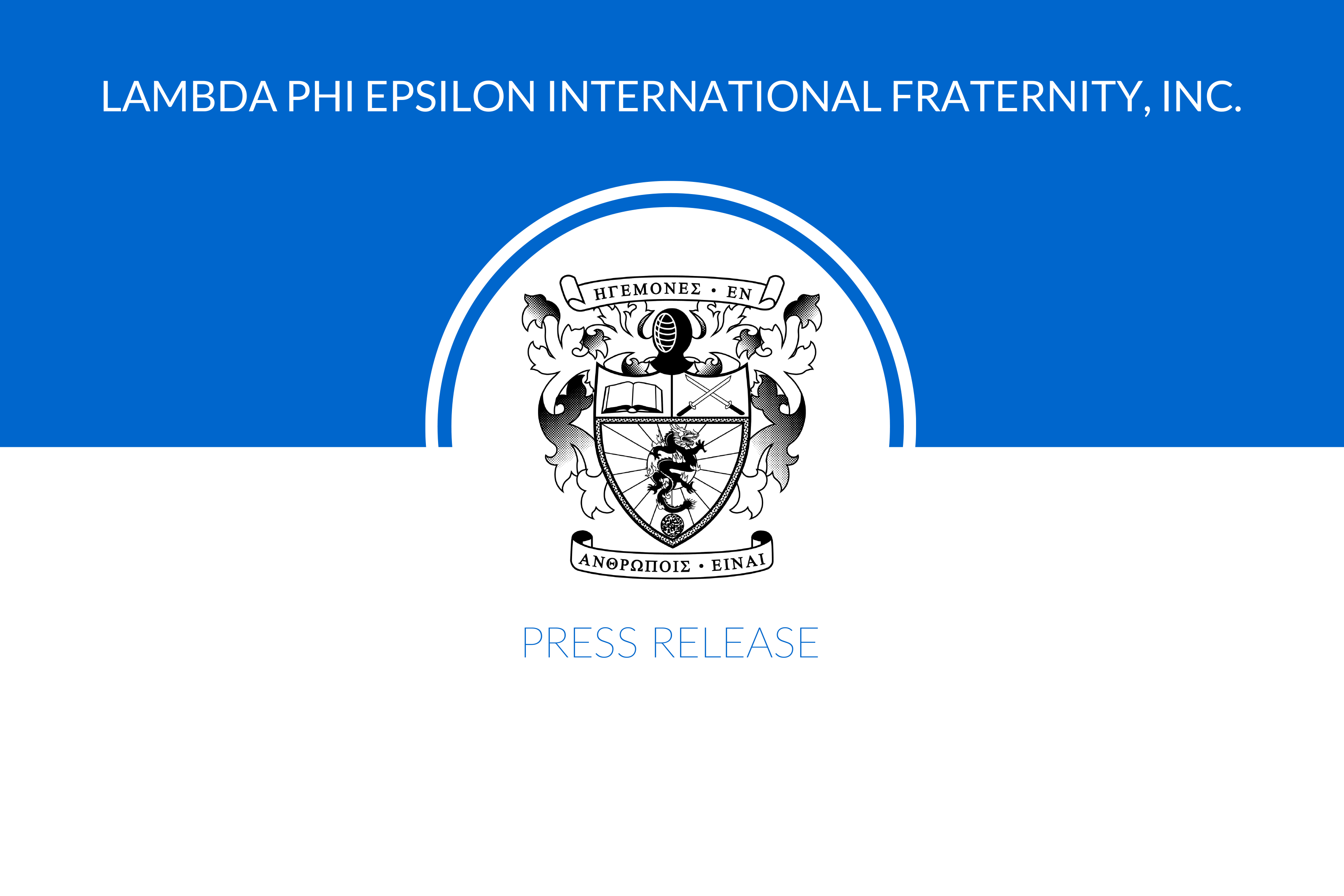 01 Mar

Lambda Phi Epsilon Condemns Surge of Anti-Asian Violence

Lambda Phi Epsilon International Fraternity, Inc. grieves with the families of the victims of a recent surge of anti-Asian hate crimes. These members of our community include:

These are not isolated incidents. Stop AAPI Hate, a reporting project created by a coalition of Asian American organizations in March 2020, received 2,800+ reports of racism, hate speech, discrimination, and physical attacks against Asian Americans by the end of December. A study from the Asian American Bar Association of New York found 2,500+ incidents of anti-Asian hate between March and September 2020. This trend extends to Canada as well, with recent reports of an increase from 12 incidents of anti-Asian hate crimes in 2019 to 98 incidents in 2020 in Vancouver sparking outrage. The real numbers are projected to be even higher since most incidents are less likely to be reported.

The surge in anti-Asian violence is a direct result of misplaced blame on the Asian community for the COVID-19 pandemic, which has made our community a target of hate and violence. In January, President Biden took responsibility for the U.S. government's role in propagating these misinformed stereotypes that were fueled by irresponsible, "inflammatory, and xenophobic rhetoric that has put [APIDA] persons, families, communities, and businesses at risk." This increase in racist attitudes and behaviors towards Asians has negatively impacted the health, well-being, and safety of our community. 

Though the extent of the recent rise is shocking, anti-Asian racism is not new. It is necessary to move beyond symbolic statements and address the stereotypes that have motivated racist attitudes and behaviors. The White House Initiative on Asian Americans and Pacific Islanders found that in some communities across the US, over half of Asian American students reported being bullied. Though violent assaults have sparked recent news coverage, many of us are familiar with the harassment, aggression, exclusion, and discrimination that make us feel like outsiders and infringe upon our equal citizenship. To achieve Lambda Phi Epsilon's vision of "a world where Lambda men live authentic, fulfilling lives and contribute through the pursuit of their noble purpose," we must break free from stereotypes of complicity and stand up courageously against all forms of racism.

Asians have been victims, perpetrators, and participants in a system structured on power and privilege. The same model minority myth that "elevates" Asians as white-adjacent minimizes the racism we experience. Anti-Asian racism is different from anti-Black racism and the racism that other minority groups suffer. Asian Americans are held up as an example of minority excellence until recast as perpetual foreigners who spread disease. As we saw this summer (when racist sentiments expressed in a private forum by fraternity members were made public), some resort to "defensive othering" of other racial groups. But it is ineffective to fight racism with racism; we must fight it with solidarity. That is why Lambda Phi Epsilon Fraternity partnered with Omega & Alpha Solutions to deliver a year-long series of Courageous Conversations on building empathy, cultural competence, and emotional intelligence to address anti-Blackness as an organization. No one oppression can be ended without all ending—a rising tide lifts all boats. 

Lambda Phi Epsilon International Fraternity, Inc. demands justice for our community and commits to a future where all community members feel like they belong. We condemn anti-Asian violence, call attention to these injustices, and call for our membership, our alumni, and our communities to stand up against hate. Actionable steps to take include:
Documenting Anti-Asian experiences

by reporting any incidents to

Asian Americans Advancing Justice

via

www.standagainsthatred.org

in addition to local law enforcement.

Reviewing educational resources

through some of the links that inspired this statement and spreading awareness through sharing on social media or with the people in your life.

Learning how to deescalate a situation

with resources provided by Asian Americans Advancing Justice.

Checking in on your Asian friends

by listening and creating space to learn about their lived experiences and feelings. 
For even more opportunities to learn, act, or donate, check out additional Anti-Asian Violence resources card and a link directory compiled by Act to Change.
Resources that inspired this statement:
###
Media Contact
Zac Antonius, Executive Director
Lambda Phi Epsilon International Fraternity, Inc.
zac.antonius@lphie.org
About Lambda Phi Epsilon
Founded in 1981 at Los Angeles, California, Lambda Phi Epsilon International Fraternity, Inc. has grown to become the world's largest Asian-interest fraternity. Lambda Phi Epsilon (ΛΦΕ, also known as LFE) aims to guide men on a lifelong discovery of authenticity and personal growth. To learn more, visit https://lambdaphiepsilon.com.