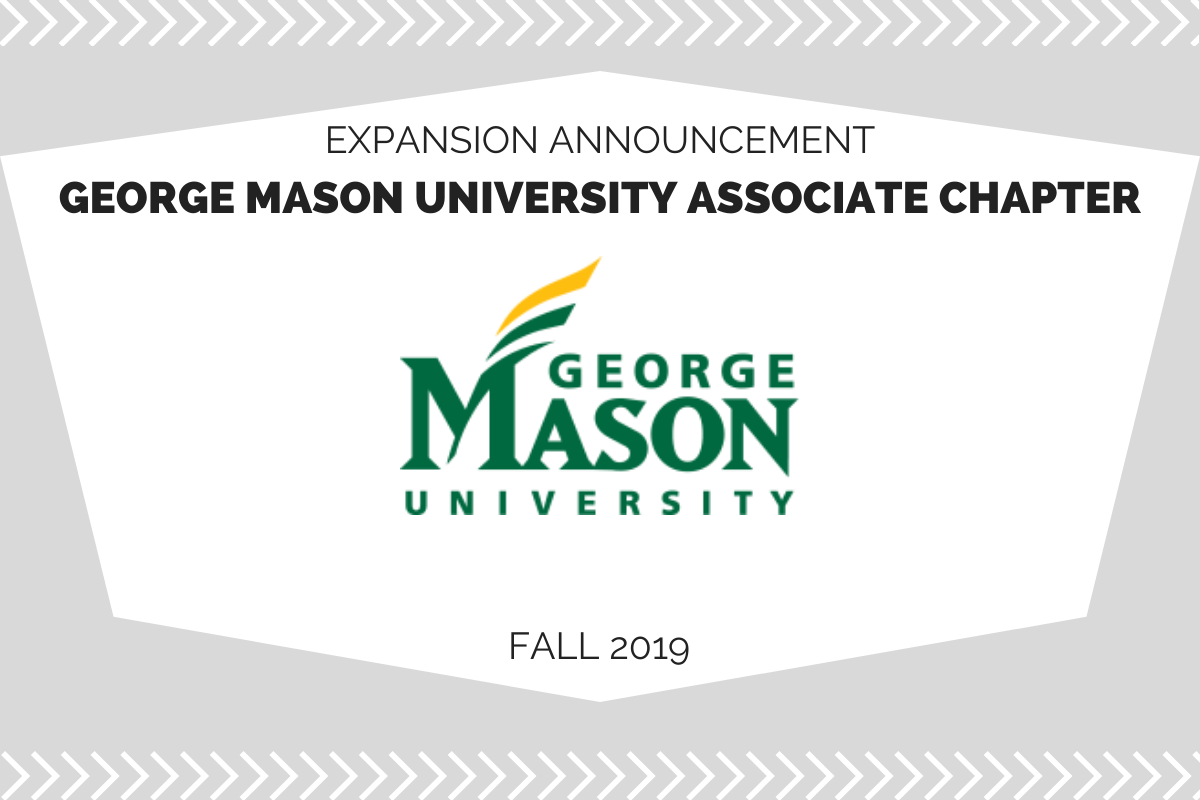 12 Dec

Expansion at George Mason University
Dedication and Commitment Define Newest Chapter Established at GMU
Lambda Phi Epsilon announces its newest chapter at George Mason University (GMU) located in Fairfax, Virginia. Six new members at GMU crossed into the International Fraternity on December 1st, 2019. Brothers from the Alpha Tau Chapter at the University of Virginia served a mentoring role to the GMU Charter Class.
Congratulations to our newest chapter established at George Mason University! #LFEFraternity is thrilled to join the @MasonGreeks community! 🎉 pic.twitter.com/bkUsB4nmNE

— Lambda Phi Epsilon (@LFEfraternity) December 12, 2019
GMU Associate Chapter Charter Class
1. Chuck Tran
2. Andy Huynh
3. Tony Vu
4. Benjamin Thong
5. Jacob Nguyen
6. Hojin Kim
"From starting as an Interest Group to crossing as a Charter Class, I am beyond happy that we made it together as brothers," says Chapter President Jacob Nguyen. "I'm proud to say that all of us came out with this same level of dedication and commitment."
Brothers Adrien Bernard (Spring 2017) and Benjamin Hyde (Spring 2014) of Alpha Tau Chapter supervised their intake process as New Member Educators. "Welcoming a new chapter into our fraternity is always energizing, and the men at George Mason University give a whole new reason for our excitement. They worked hard to get the brotherhood established in the heart of Northern Virginia," says Benjamin Hyde. "We applaud the support of the Fraternity and Sorority Life staff and the Multicultural Greek Council at GMU. We also thank the alumni and active members who contributed to the development of these incredible men."
"The rise of the George Mason University Associate Chapter emboldens our expansion outreach for more chapters to form near the capital of America," says Director of Expansion Van Dao. "In addition to the recent chartering of the nearby University of Maryland Baltimore County last year, our International Board will continue to invest our resources to ensure successful growth in the Commonwealth of Virginia."
###
About Lambda Phi Epsilon
Founded in 1981 at Los Angeles, California, Lambda Phi Epsilon International Fraternity, Inc. has grown to become the world's largest Asian-interest fraternity. Lambda Phi Epsilon (ΛΦΕ, also known as LFE) aims to guide men on a lifelong discovery of authenticity and personal growth. To learn more, visit https://lambdaphiepsilon.com.
Lambda Phi Epsilon Contact
Zac Antonius, Executive Director
Lambda Phi Epsilon International Fraternity, Inc.
zac.antonius@lambdaphiepsilon.org