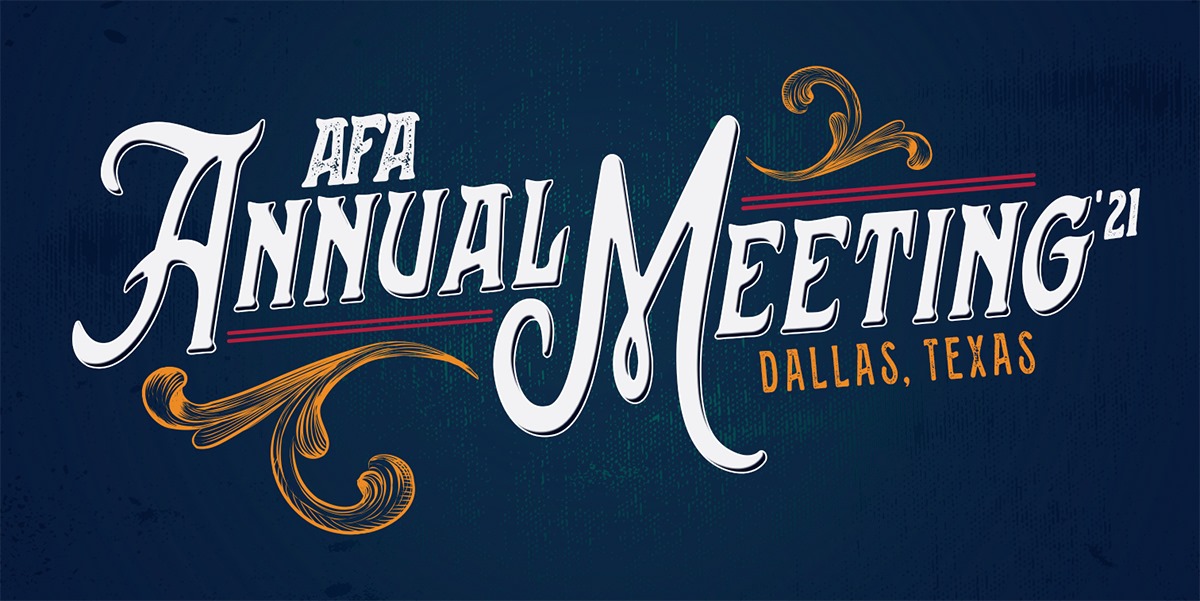 05 Dec

AFA and NAPA Annual Meeting 2021

Occurring annually each December, representatives of National APIDA Panhellenic Association (NAPA) organizations gather to discuss shared challenges and how best to advance our communities. Conference organizers of the Association of Fraternity/Sorority Advisors (AFA) innovated a new approach to hybrid attendance given the current state of COVID-19 across North America. Lambda Phi Epsilon International Fraternity sent a delegation of three officers to the AFA Annual Meeting to attend in-person and six officers to partake in the virtual NAPA Annual Meeting in 2021.
Virtual Reflections
"The virtual gathering provided comprehensive insight on how we can better our organization moving forward. I connected with many amazing, passionate, and driven people who share the same love for their fraternal experience. Connecting with people from different backgrounds and getting to know new faces made my first NAPA Annual Meeting a worthwhile investment in my development as a fraternity leader."
— Austyn Vong, Expansion Coordinator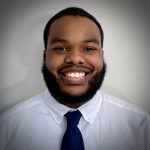 "My first NAPA event was an eye-opening experience. Not only did I get to meet many different people from different Greek organizations and backgrounds, but I also saw that many of the people I met shared the same goals as I did. Building knowledge, increasing effectiveness, and finding common ground were common themes emerging throughout the online conference."
— Christopher Buckley, Expansion Coordinator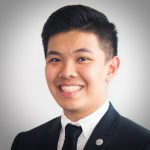 "I had the pleasure of networking with different members from the AAGLO community and meeting peer expansion officers from NAPA organizations. While this event was virtual, it did not deter us from discussing tough issues about our respective organization, the current Greek culture, and how to improve recruitment during a pandemic. I look forward to meeting more NAPA officers in person in the foreseeable future."
— Winston Lee, Expansion Coordinator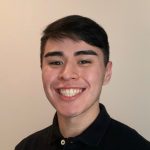 "Attending the NAPA Annual Meeting was a super fun experience. I enjoyed interacting virtually with Greek members from other organizations in a way that I really haven't since I graduated. I'm looking forward to taking the information I learned and applying it to improve the holistic Lambda experience as much as I can."
— Nic Garza, Communications Coordinator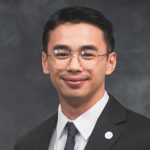 "Despite a virtual setting, our team seized the opportunity to meet and connect with other Greek members affiliated with NAPA and discuss various ways we can improve the overall Greek experience for our memberships. While we may not share the same Greek Letters, that did not deter us from coming together to share ideas for how we can collectively address the tough issues facing our respective communities."
— Malvin Malai-Harrison, Communications Coordinator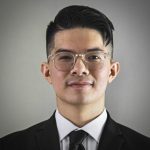 "As a relatively new member of the greek community, NAPA provided an event that truly allowed me to learn about the culturally-based fraternal organization community and what we can do to grow and make the most out of our organizations and what impact we can have on our members. Whether it came to providing opportunities for alumni to continue to support our organizations or sharing perspectives on how to foster a space for discussion on difficult topics, I enjoyed learning about it all."
— Richard Ngo, Communications Coordinator
In-Person Perspectives
AFA leadership recognized the International Fraternity via an anniversary resolution for Lambda Phi Epsilon's 40th milestone year of establishment at the AFA Business Meeting.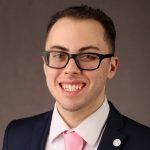 "Being able to celebrate 40 years of our organization with the larger fraternal community and campus partners was an amazing experience. It was exciting to continue to grow and develop as an organization through the programming AFA was able to provide this year. I look forward to attending many more in the future and seeing our community mature through the years."
— Zac Antonius, Executive Director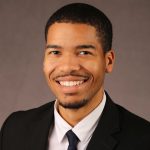 "This was my first AFA and it was enlightening, to say the least. Representing our fraternal headquarters among so many campus-based professionals opened my eyes to how many players contribute to the success of every council and organization on our campuses. One workshop that stuck out to me particularly was the one focused on mentorship—as someone who seeks and may soon be sought after as a mentor, framing that construct was impactful."
— Matthew Wright, Director of Communications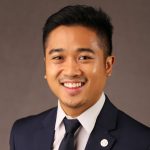 "I enjoyed engaging in the research-oriented panels and presentations that disseminated more diverse perspectives among our collective fraternal community. In many ways, adapting to the hybrid approach reflected our own collective resilience as a field to adapt quickly to the constantly shifting climates."
— Dr. Bryan Dosono, International President
NAPA Standards of Excellence Awards 2021 Results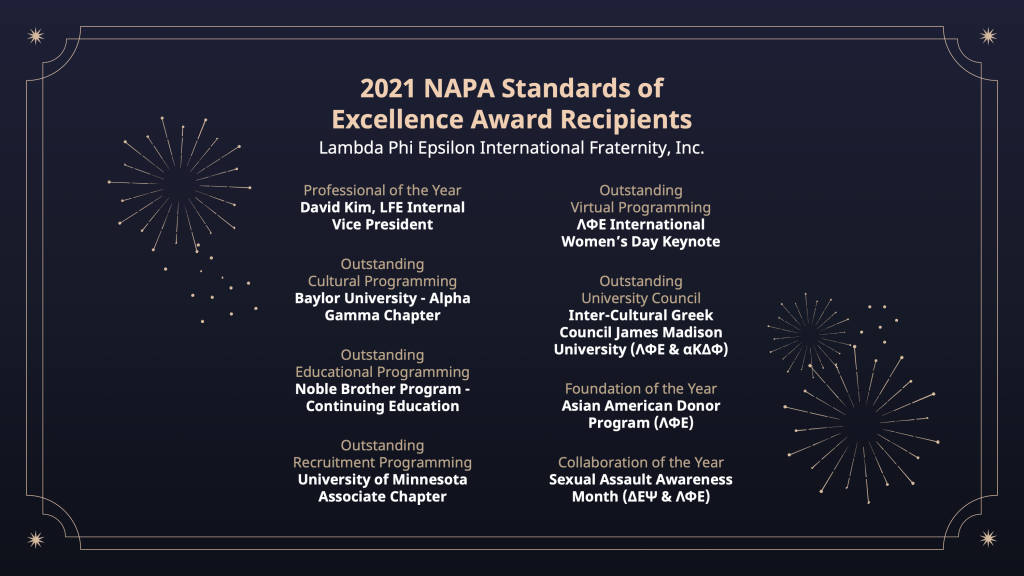 The National APIDA Panhellenic Association hosted its annual Standards of Excellence Awards recipients at the close of its annual meeting. The 2021 application cycle received 73 submissions reviewed by 5 judges across the fraternal advising community.
• Professional of the Year: David Kim (ΛΦΕ)
• Outstanding Cultural Programming: Alpha Gamma Chapter at Baylor University (ΛΦΕ)
• Outstanding Educational Programming: Noble Brother Program (ΛΦΕ)
• Outstanding Recruitment Programming: University of Minnesota Associate Chapter (ΛΦΕ)
• Outstanding Virtual Programming: ΛΦΕ International Women's Day Keynote
• Outstanding University Council: Inter-Cultural Greek Council James Madison University (ΛΦΕ & αΚΔΦ)
• Foundation of the Year: Asian American Donor Program (ΛΦΕ)
• Collaboration of the Year: Sexual Assault Awareness Month (ΔΕΨ & ΛΦΕ)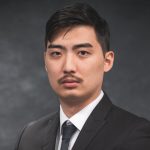 "Winning the NAPA Professional of the Year is an amazing honor, and it's only fitting when taken into consideration all the older brothers who have helped and continue to help shape my professional career and all the others who have supported me along the way," said Internal Vice President David Kim. "Likewise, I am looking forward to seeing Asian Americans as a whole helping each other as well as other minority groups in breaking the bamboo ceiling and other corporate America stereotypes—change and progress will be made when we begin to love ourselves and each other."
@TranArrowsmith @aKDPhi & #LFEFraternity delegation at #AFAAM in Dallas, Texas! #NAPAUNITY pic.twitter.com/LxHFW3u2Uj

— Lambda Phi Epsilon (@LFEfraternity) December 4, 2021
###
About Lambda Phi Epsilon
Founded in 1981 at Los Angeles, California, Lambda Phi Epsilon International Fraternity, Inc. has grown to become the world's largest Asian-interest fraternity. Lambda Phi Epsilon (ΛΦΕ, also known as LFE) aims to guide men on a lifelong discovery of authenticity and personal growth. To learn more, visit https://lambdaphiepsilon.com.
Lambda Phi Epsilon Contact
Zac Antonius, Executive Director
Lambda Phi Epsilon International Fraternity, Inc.
zac.antonius@lphie.org