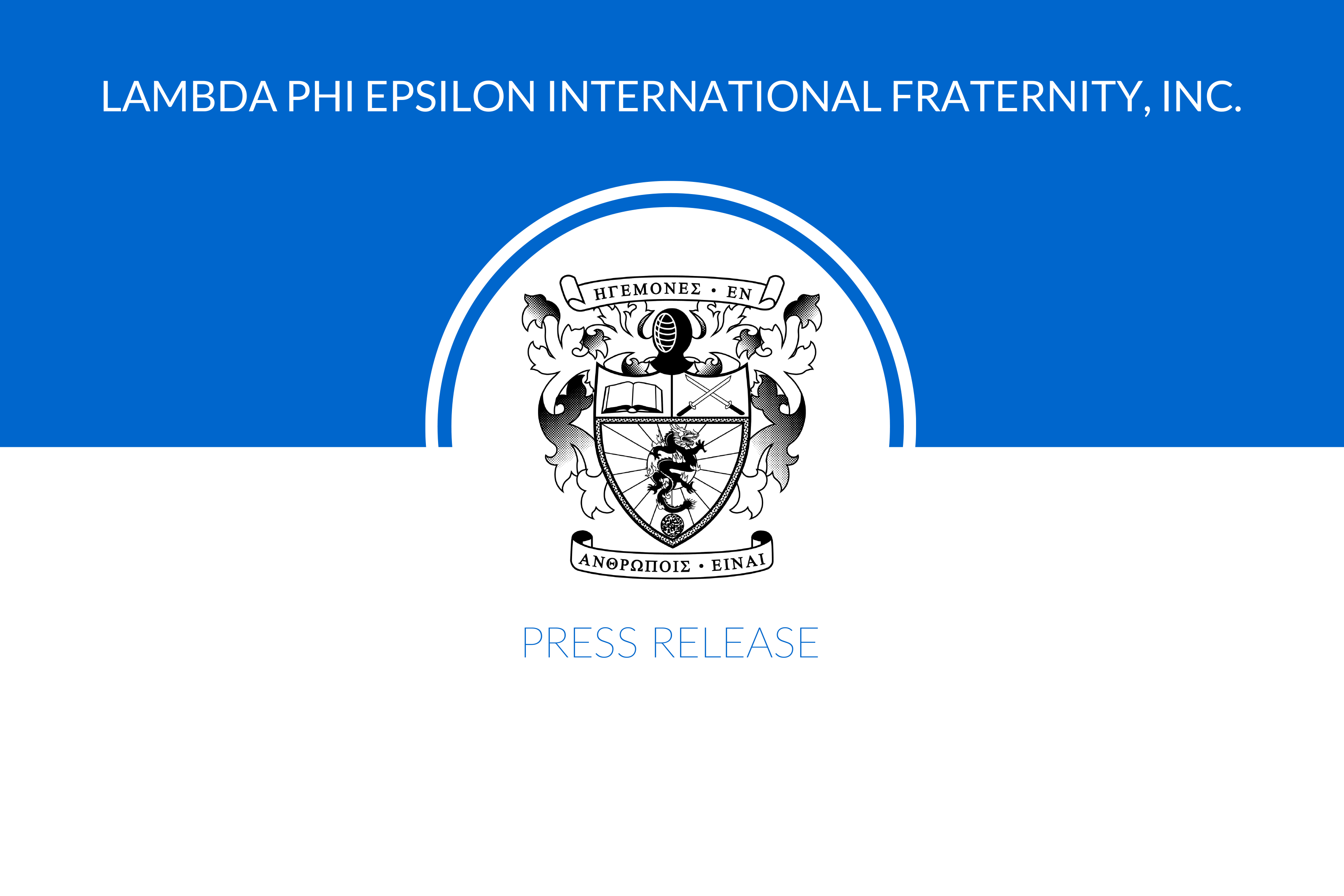 11 Jul

Position on Sexual Misconduct

Lambda Phi Epsilon International Fraternity is committed to providing an environment free from sexual misconduct, including gender-based assault, harassment, exploitation, domestic violence, stalking, and discrimination.

The Fraternity does not condone any form of sexual misconduct on the part of its members. Our mission is to guide men on a lifelong discovery of authenticity and personal growth so that they can live positive, healthy, and responsible lives. Sexual misconduct has no place in that pursuit, and we will hold our members accountable for any violations of these expectations.

While sexual misconduct has been widely reported in both the collegiate and fraternal communities, culturally-based fraternal organizations have historically been overlooked in these conversations. New reports on social media this summer indicate that NAPA fraternal organizations are not unaffected and that comprehensive reforms are needed to address this issue.

Lambda Phi Epsilon would like to thank the brave individuals who have reached out to us with their stories and experiences. Our Fraternity is listening and taking action. Our Fraternity is embarking on a number of new initiatives with the goal of eliminating sexual misconduct and building a trusted space for our membership, partners, and friends.
Current Initiatives
Lambda Phi Epsilon pledges to set new standards of safety and responsible behavior taking a survivor-centered, trauma-informed, and fair and equitable approach in the following Fraternity awareness, prevention, and response initiatives:
1. Announcement of the hiring of Emily Feinstein as Director of Fraternal Standards, who will be leading reforms to build higher standards of safety and greater accountability within our membership.
2. Immediate requirement of annual sexual assault awareness and prevention training from all undergraduate membership.
3. Communication with undergraduate and graduate membership in town hall meetings this summer to host difficult discussions on the issue of sexual misconduct and the role fraternities play in its propagation.
4. Education of undergraduate and graduate membership about consent, bystander behavior, healthy relationships, and respect for others through the incorporation of these topics into the Lambda Phi Epsilon Noble Brother Program curriculum in Fall 2020.
5. Cooperation with universities and authorities on Title IX investigations.
6. Collaboration with our peers in NAPA to join in any council-wide initiatives and to share governance, education, and programming resources.
7. Partnership with leading organizations and subject matter experts in the anti-violence space to improve and refine safety initiatives.
8. Empowerment of survivors by providing a clear understanding of their right to report, the reporting options available, and available resources for healing.
These initiatives will continue to be updated as progress is made and new information is available.
Reporting Procedure
We acknowledge that each institution has unique disciplinary policies and codes of student conduct. We support respective disciplinary processes and encourage the use of university-based resources in a manner that respects the interests of both the reporting party and responding party.
To report any instance of sexual misconduct, please (1) document the incident by recording the date, place, time, and the type of sexual misconduct and your response to that sexual misconduct and (2) report the case without delay to the Director of Fraternal Standards (report@lambdaphiepsilon.org). When the International Fraternity receives notice of allegations of sexual misconduct, the International Fraternity will then place the member on a 60-day interim suspension to investigate and adjudicate violations of Lambda Phi Epsilon's standards of conduct.
When a member is found responsible for violating our member expectations, sanctions may include, but may not be limited to suspension of membership, termination of membership, permanent ban from fraternity events, separation from sharing physical and virtual space with the victim, removal from organization communications, or counseling.
###
Contact
Emily Feinstein, Director of Fraternal Standards
Lambda Phi Epsilon International Fraternity, Inc.
emily.feinstein@lambdaphiepsilon.org
(205) 234-5446
About Lambda Phi Epsilon
Founded in 1981 at Los Angeles, California, Lambda Phi Epsilon International Fraternity, Inc. has grown to become the world's largest Asian-interest fraternity. Lambda Phi Epsilon (ΛΦΕ, also known as LFE) aims to guide men on a lifelong discovery of authenticity and personal growth. To learn more, visit https://lambdaphiepsilon.com.