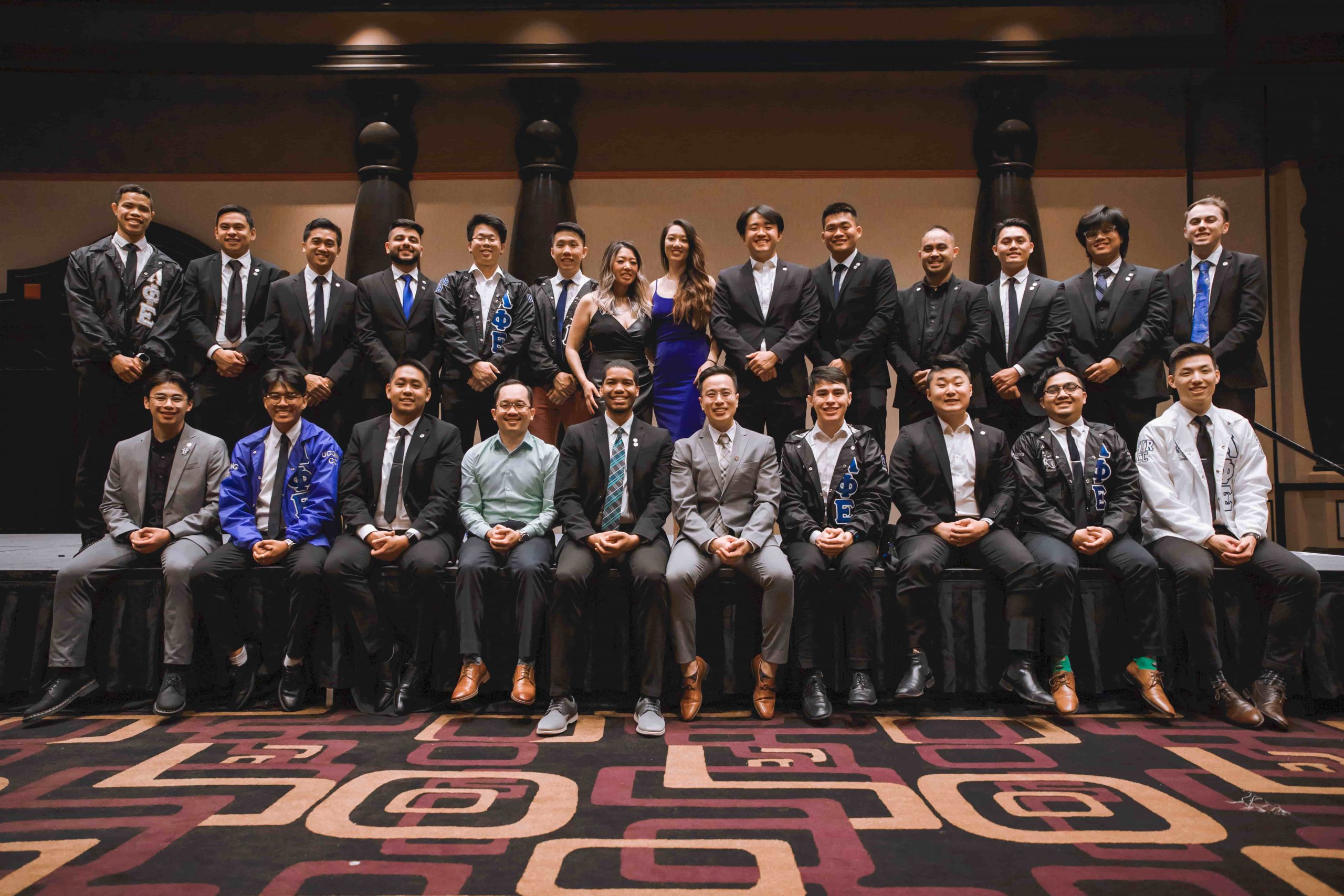 04 Jun

PVSA 2021 Recipients
International Fraternity confers Presidential Volunteer Service Awards to inaugural cohort of recipients at Convention 2021
In 2003, the President's Council on Service and Civic Participation established the President's Volunteer Service Award to recognize the important role of volunteers in shaping America. Led by the AmeriCorps and managed in partnership with Points of Light, this program allows certifying organizations to recognize their most exceptional volunteers.
For the 2020-21 term, the International Fraternity recorded 37 volunteers for 10,925 hours of service. Each recipient received a certificate, pin, and letter from the current president of the United States of America. The International Fraternity encourages members and chapters outside of the International Board to apply for the next set of awards to be recognized at Convention 2022. Volunteer hours are logged through the International Fraternity's internal accreditation system.
"As brothers of Lambda Phi Epsilon, we volunteered to further the mission of LFE and give back to our members—we purely did this out of passion. The award affirms that our work is meaningful and impactful," says International Standards Committee volunteer Andy Nguyen. "Because of everything that LFE has done for me, I'm truly honored to be in a position to give back, mentor members, and witness the growth in our young membership. I really don't know where I'd be without Lambda Phi Epsilon."
🥇 Gold
Bryan Dosono
David J. Kim
Calvin Guo
Ferris Elestwani
Brian Van
Tram Vo
Kevin Yeung
Andy Nguyen
Bryan Lee
"I am honored to have received the President's Volunteer Service Award for the year 2021 from President Biden," says Education Administrator Zhi Hu. "It was amazing working alongside fellow leaders among men."
🥈 Silver
Lorne Baker Jr.
Michelle Leung
Tanner Nguyen
Ian Galope
Christopher Torres
Van Dao
Sebastien Khoutxaysana
Nic Garza
Carl Casuga
Earl Byron Solis
Derek Koh
Joel Botardo
Matthew Wright
Michael Seo
Mahir Kothari
Brian Leung
Victor Em
"The Fraternity has developed me in profound ways to make a positive difference," says West Coast Governor Paolo De Guzman. "Our International Board is driven to serve."
🥉 Bronze
LJ Kim
Cao Pham
Zhi Hu
James Maynard
Kyrell Wright
Hien Le
Dante Leeseberg
Jacky Sirichantho
Austin Vo
Paolo De Guzman
Ray Luc
"Throughout our country's history, the American story has been strengthened by those who combine an optimism about what can be with the resilience to turn that vision into reality," says United States President Joseph Biden in his letter to PVSA award recipients. "I know I'm not alone in recognizing that those who are willing to step up and volunteer in service of community and country are essential to the ongoing work of forming our more perfect union."
###
Contact
Zac Antonius, Executive Director
Lambda Phi Epsilon International Fraternity, Inc.
zac.antonius@lphie.org
About Lambda Phi Epsilon
Founded in 1981 at Los Angeles, California, Lambda Phi Epsilon International Fraternity, Inc. has grown to become the world's largest Asian-interest fraternity. Lambda Phi Epsilon (ΛΦΕ, also known as LFE) aims to guide men on a lifelong discovery of authenticity and personal growth. To learn more, visit https://lambdaphiepsilon.com.