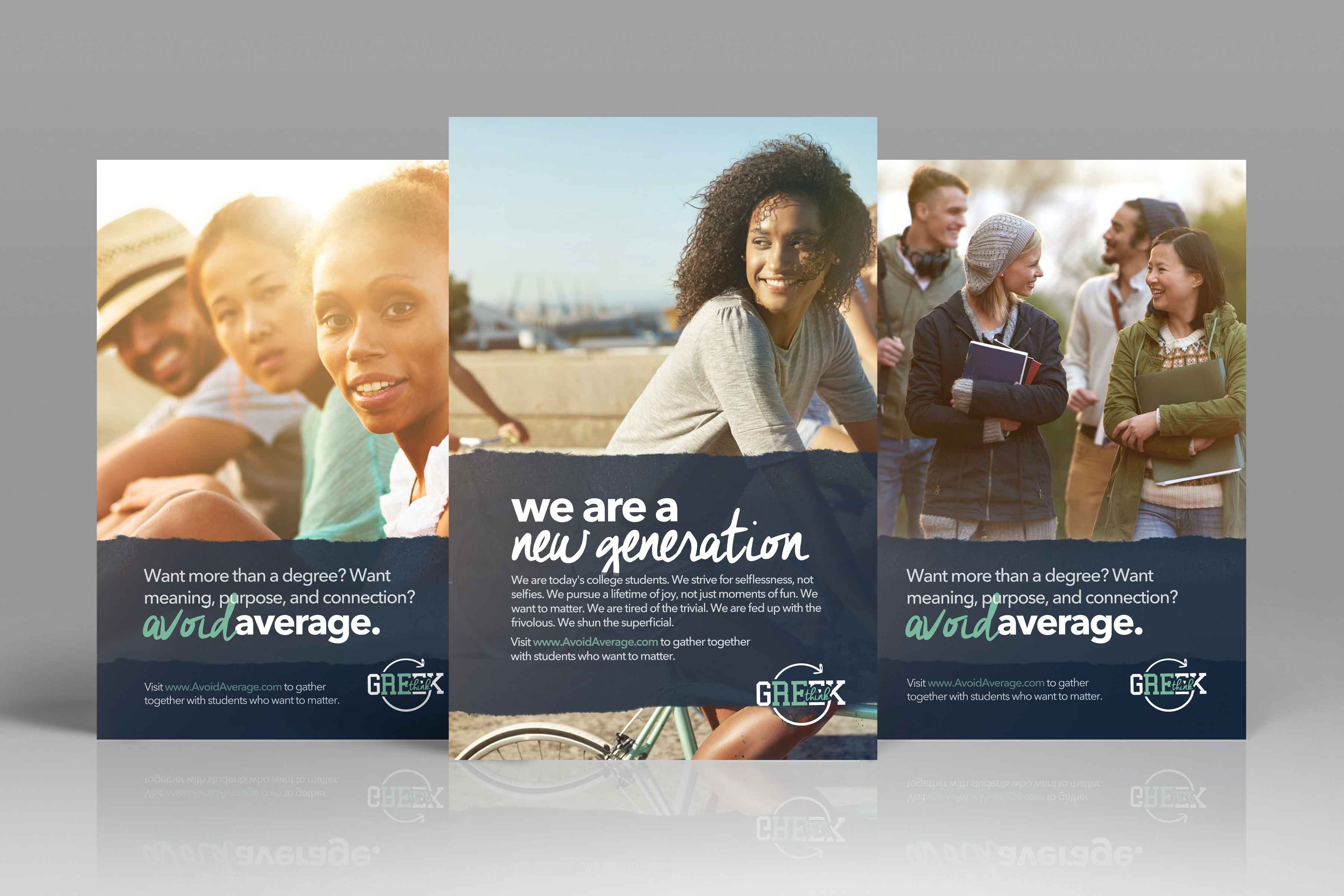 01 Sep

It's Time to ReThink Greek
Lambda Phi Epsilon Helps Launch Major National Marketing Campaign for Greek Life
There is a new story being told about fraternities and sororities and Lambda Phi Epsilon is proud to be a part of it. A marketing campaign called "ReThink Greek" was launched this fall. It's described as "A radical national marketing campaign to shape the future of fraternities and sororities. Targeting unexpected students who value a modern approach to Greek Life." Dozens of campuses and inter/national fraternities and sororities are participating in the campaign through social media, on-campus marketing efforts, and a powerful website that drives recruitment leads directly to our chapters.
The website, www.ReThinkGreek.com, is the central hub of the campaign. Along with all the other marketing materials, the site is aimed at high achieving, low-risk, thoughtful, selfless students and their parents. 
The ReThink Greek campaign was born from the lack of a single, positive, inclusive narrative for the entire fraternal industry. Collectively, our organizations are made up of nearly one million undergraduates and nine million people including our alumni. Fraternities and sororities collectively own massive amounts of real estate, we positively impact the lives of a quarter-million new students each year, and we are made up of some of the most educated, driven, resourceful members of society — yet our industry has previously lacked a collective marketing campaign. One of the creators of the ReThink Greek campaign put it simply, "We need a 'Got Milk' initiative for fraternity/sorority life."
The campaign was built by Innova, a marketing company focused on growing fraternities and sororities. The company is working hard to shake up the fraternal industry's expectations of how to market its membership to high performing students.