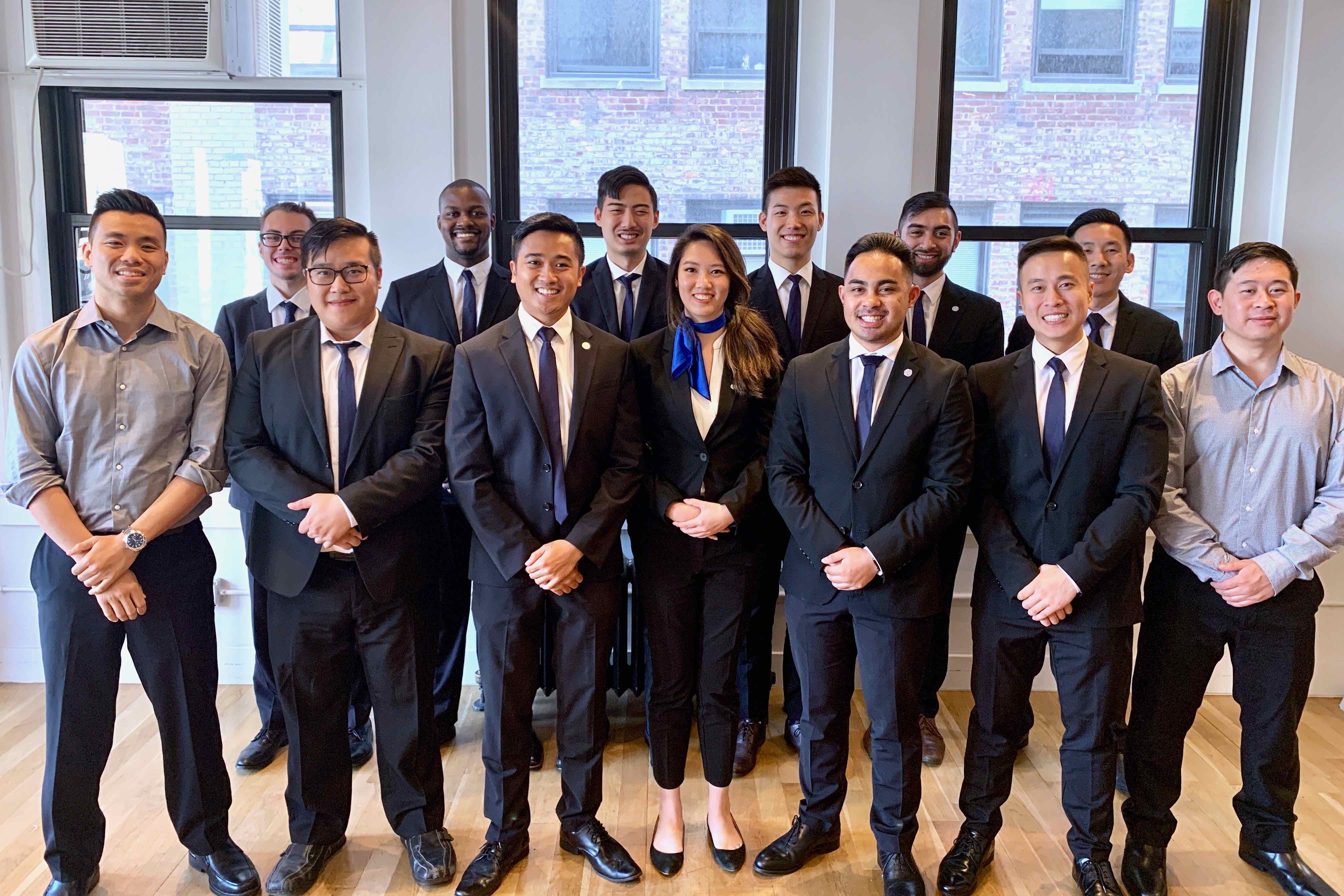 11 Aug

Summit 2019
Setting Strategic Priorities at International Leadership Summit 2019
Incoming officers of the Lambda Phi Epsilon International Board convened for Summit 2019 in New York City to review the strategic direction of the organization for the upcoming academic year.
The Board of Directors led various aspects of the Summit agenda. International President William Tan framed a strategic planning process that accounts for the ever-shifting landscape of fraternity and sorority life. A new slate of Executive Cabinet officers identified and planned for upcoming initiatives for the 2020 calendar year.  
Director of Communications Michelle Leung joins the Lambda Phi Epsilon International Board after serving two years as an officer for alpha Kappa Delta Phi International Sorority, Inc. "I am very excited to bring our two organizations even closer together by sharing and learning from the best of each board," says Leung. "During my time as Officer of External Affairs, I came to admire LFE for its far-sighted leadership and honesty. I look forward to helping to tell the stories of the Fraternity and its members while connecting to new members and audiences in novel ways."
"Being integrated into the Executive Cabinet and working with the fraternity leadership hand-in-hand uniquely contributed to my first LFE Summit," says Director of Expansion Van Dao. "I am eager to help grow and shape the fraternity into something more beautiful with the International Board."
"The International Board is working to better serve our Alumni so that they can better serve our communities and mentor our undergraduates. The expansion of citywide, statewide, or regional Graduate Chapter will better facilitate our Fraternity's growth while providing an eternal home of brotherhood," says Director of Alumni Services Lorne Baker. "The end goal is to eternally carry on our mission: to guide men on a lifelong discovery of authenticity and personal growth."
Transpiring over two days of thoughtful deliberation, the Board of Directors and Executive Cabinet commits to transforming their plans to action in their upcoming term. Fraternity leadership will next convene in Las Vegas, Nevada from January 17th-19th for Orientation 2020 to onboard new regional governors and chapter presidents.
Announcing 2019-20 Board of Directors and Executive Staff
Board of Directors
President: William Tan
Internal Vice President: David Kim
External Vice President: Bryan Dosono
Treasurer: Ferris Elestwani
Secretary: David Quach
Executive Cabinet
Executive Director: Zac Antonius
Director of Alumni Services: Lorne Baker
Director of Communications: Michelle Leung
Director of Education: Vang Xiong
Director of Events: Ian Galope
Director of Expansion: Van Dao
Director of Operations: Calvin Guo
Director of Programming: Victoria Chan-Frazier
###
About Lambda Phi Epsilon
Founded in 1981 at Los Angeles, California, Lambda Phi Epsilon International Fraternity, Inc. has grown to become the world's largest Asian-interest fraternity. Lambda Phi Epsilon (ΛΦΕ, also known as LFE) aims to guide men on a lifelong discovery of authenticity and personal growth. To learn more, visit https://lambdaphiepsilon.com.
Lambda Phi Epsilon Contact
Zac Antonius, Executive Director
Lambda Phi Epsilon International Fraternity, Inc.
zac.antonius@lambdaphiepsilon.org