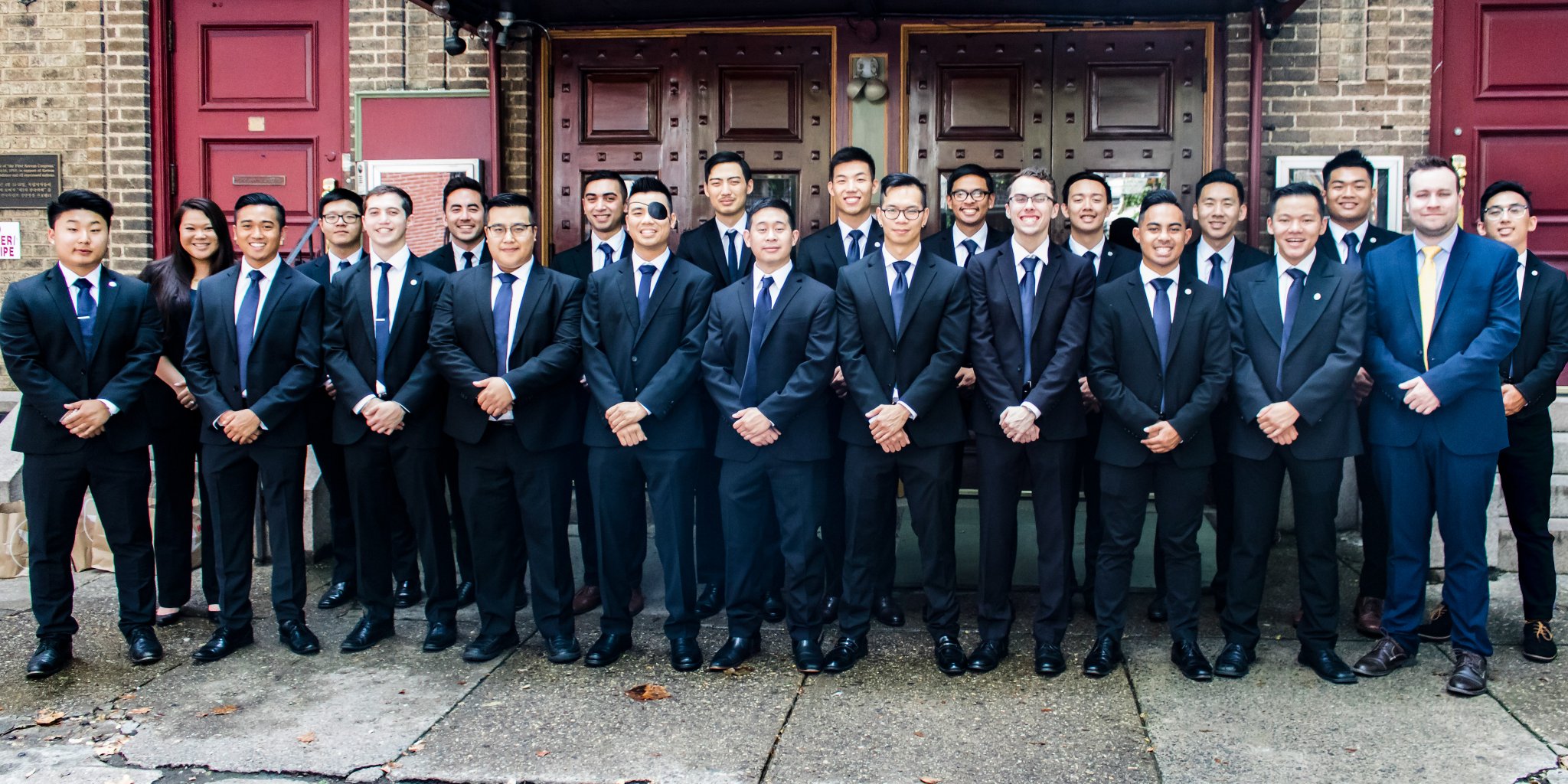 12 Aug

Summit 2018

Incoming officers of the Lambda Phi Epsilon International Board convened in the City of Brotherly Love to welcome new and familiar faces to the team at Summit 2018. Held at the historic Plays and Players theater in downtown Philadelphia, fraternity staff met to review the strategic direction of the organization for the upcoming academic year.

The first day of Summit began with nostalgic greetings, seeing familiar faces, and introductions for the new officers. The International Board then welcomed Nicole DeFeo, Executive Director of Delta Phi Epsilon, Helen Xu, Associate Director for Diversity and Inclusion within the OFSL at the University of Pennsylvania, and Christian Nascimiento, former International President of Kappa Sigma and an executive at Comcast. The guests offered the wisdom gained through their years working in various roles within the fraternal community as well as anecdotes on how they solved nuanced challenges within their jobs.
Day 1 of #LFESummit was a success! Thank you to our 3 speakers for sharing with us their insight and experiences in the Greek world! 🐲#LFEFraternity #LPhiE #LambdasPhiEpsilon https://t.co/ICXJi2B4Bf pic.twitter.com/btOe8gXmdo

— Lambda Phi Epsilon (@LFEfraternity) August 4, 2018
The last day of Summit began with breakout sessions to discuss the various team goals for the upcoming year. Members of the International Board highlighted the importance of individual, social, and collective identities. By deeply understanding and listening to the diverse experiences of its members, officers recognized the role authenticity can play in the fraternal movement.
Sprinkled throughout the weekend were social activities that increased the cohesion between new and returning officers, ranging from competitive axe throwing to team dinner at the local Chinatown to evening karaoke. The newest set of International Board officers are now trained and ready to advance the fraternity.
Announcing 2018-19 International Board
Board of Directors
President: William Tan
Internal Vice President: Joe Vo
External Vice President: Bryan Dosono
Secretary: David Quach
Treasurer: Michael Liang
Executive Staff
Executive Director: James Gaffney
Assistant to the Executive Director: Zachary Antonius
Director of Alumni Services: Charles Andrean
Director of Education: Vang Xiong
Director of Expansion: Justin Lau
Director of Operations: David Kim
Director of Standards and Development: Victoria Chan-Frazier
Communications Team
Public Relations Coordinator: Ryan Noble
Public Relations Coordinator: Kevin Yeung
Expansion Team
Expansion Coordinator: Paolo De Guzman
Expansion Coordinator: Justin Lo
Expansion Coordinator: Alex Nguyen
Operations Team
Mid-Atlantic Governor: Wesley Mark
Midwest Governor: Brian Van
Northeast Governor: Calvin Guo
Southeast Governor: Jonathon Choe
Southwest Governor: Ferris Elestwani
West Coast Governor: Latrell Cabrigas
Programming Team
Programming Coordinator: Ian Galope
###
About Lambda Phi Epsilon
Founded in 1981 at Los Angeles, California, Lambda Phi Epsilon International Fraternity, Inc. has grown to become the world's largest Asian-interest fraternity. Lambda Phi Epsilon (ΛΦΕ, also known as LFE) aims to guide men on a lifelong discovery of authenticity and personal growth. To learn more, visit https://lambdaphiepsilon.com.
Lambda Phi Epsilon Contact
James Gaffney, Executive Director
Lambda Phi Epsilon International Fraternity, Inc.
executivedirector@lambdaphiepsilon.org