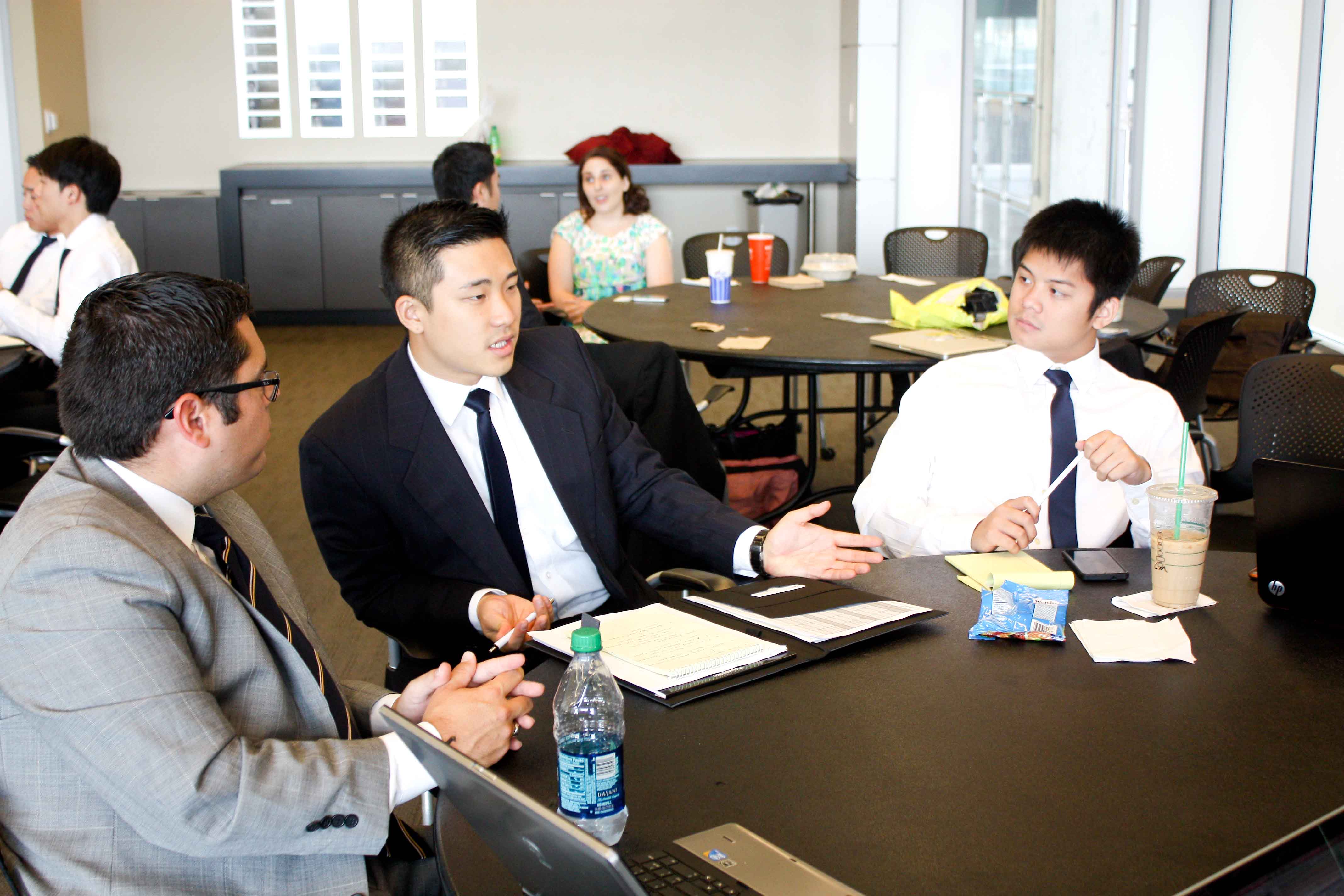 09 Aug

Leadership Summit 2014

From August 8th-9th, the leadership of Lambda Phi Epsilon met in the outskirts of Indianapolis for National Leadership Summit 2014 (LFENLS). A summit represents the pinnacle of highest attainment, the point of highest aspiration. Previously known as the National Board Training Retreat (LFENBTR), LFENLS evolved in many ways—the name change was just the tip of the iceberg.

On the first day of the summit, brothers attended multiple presentations on topics including authentic manhood, Asian American history, and fraternal history within the United States. Between presentations, brothers from the National Board and the Board of Directors split off into small groups to continue deep, guided discussions in small breakout sessions. After a full day of deep contemplation, the assembled gathering of Lambda Phi Epsilon leadership was briefed on the drastic new vision and path for Lambda Phi Epsilon.

On the second day of the summit, the fraternity's leadership went into the heart of Indianapolis to take advantage of the country's largest fount of fraternal knowledge. Each member of Lambda Phi Epsilon board was able to meet with an industry professional to discuss best practices for each brother's specific position. Lambda Phi Epsilon leadership aims to take steps necessary to enact drastic change.

Despite my efforts above, words can not describe the empowering effects of attending the first annual Lambda Phi Epsilon National Leadership Summit. As always, we should be reminded of the age-old adage, "actions speak louder than words." From here on out, let Lambda Phi Epsilon National Board show you what we have learned, where we are going, and how we are going to get there. Let us lift each other up as we climb.

IEB,

Caleb Chen
Public Relations Coordinator
Lambda Phi Epsilon International Fraternity, Inc.
Announcing 2014-15 International Board
Executive Staff
President: Charles Andrean
Vice President of Education: William Tan
Vice President of Expansion: Christopher Chen
Vice President of External Affairs: Jason Lau
Vice President of Operations: Joe Vo
Secretary: David Quach
Supporting Staff: Operations Team
Standards Chair: Nick Moon
Mid-Atlantic Governor: Andrew Chen
Midwest Governor: Billy Lau
Northeast Governor: Jacky Man
Southeast Governor: Ben Miller
Southwest Governor: Tony Tran
Supporting Staff: Secretary Team
Human Resources Chair: Minh Lai
Supporting Staff: Education Team
Education Administrator: Andrew Dao
Education Administrator: Joshua Wells
Education Administrator: Toubee Yang
Supporting Staff: Expansion Team
Expansion Coordinator: John Lipari
Expansion Coordinator: Alvin Phun
Expansion Coordinator: Jason Yi
Expansion Coordinator: Matthew Chan
Expansion Coordinator: George Pai
Supporting Staff: External Team
Alumni Chair: Jason Kang
Event Coordinator: Ramon Qiu
Public Relations: Caleb Cee
Public Relations: Bryan Dosono
Board of Directors
Robert Chan
Richard Tran
Paul L. Nguyen
Alexander Wong
Phi Nguyen
Wilson Tam