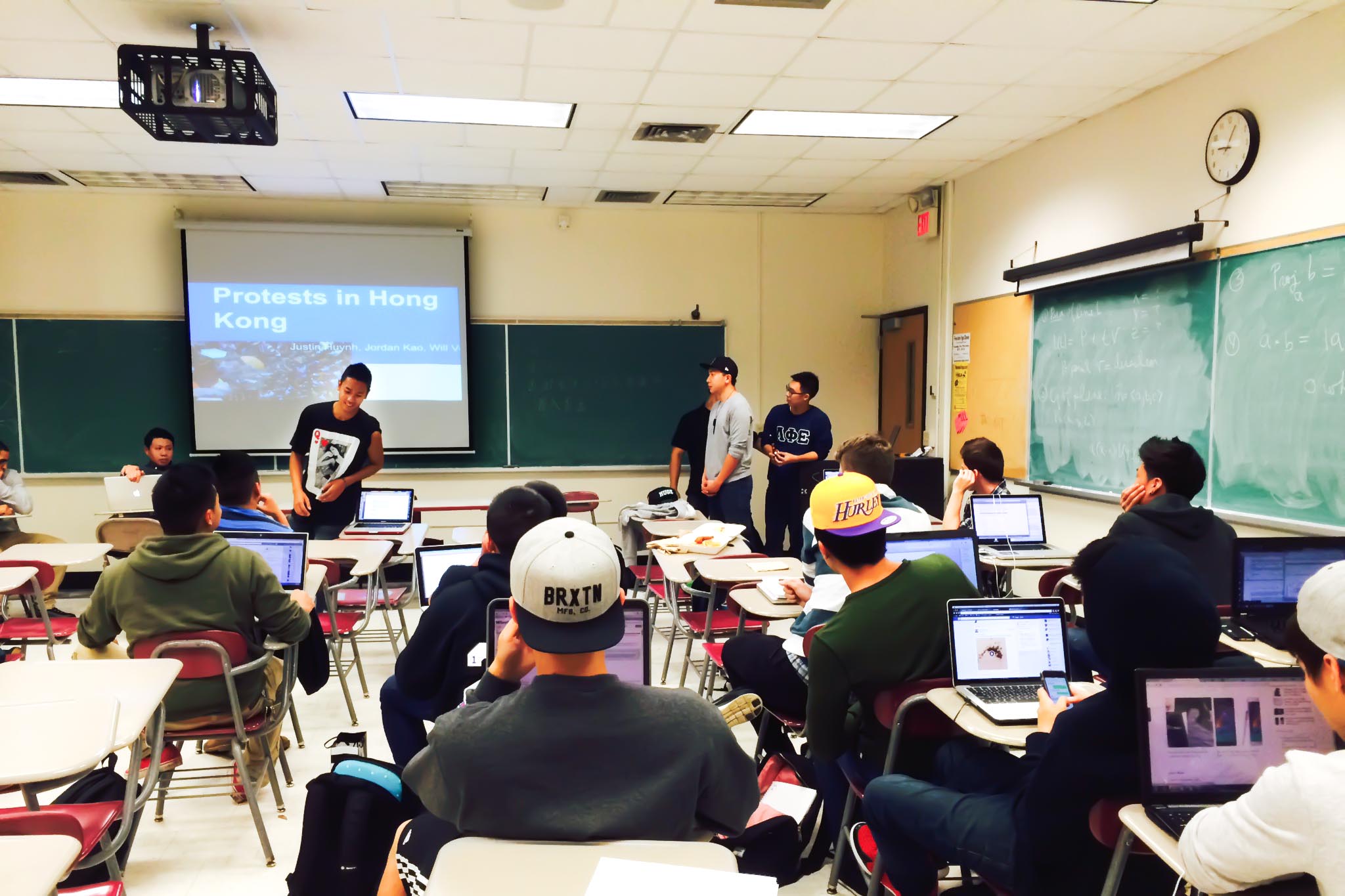 14 Oct

Speaker of the House

By Cole Hermida and Brandyn Huynh

Your presentation beams brightly onto a silky white screen, you take a last glance at your organized notes, and a bottle of cold water sits strategically on the podium. With the room engulfed in total silence, the eyes of an impatient crowd watch your every move. You clear your throat and begin to speak.

To many students, the mere thought of speaking in front of a live audience is enough to send them into a nervous panic. However, brothers of the Alpha Upsilon Chapter at the University of Massachusetts believe the ability to speak and convey ideas in an engaging way evinces a defining aspect of what it means to be a leader among men.

Acknowledging the unspoken power in public speaking, Chapter President Tommy "EDGE" Pham devised an exercise to sharpen the oratory delivery of all active members. Three brothers give a presentation at the beginning of every meeting and each brother creates two slides to accompany him as he speaks. Following their presentation, the active house shares the presenters tips on how to improve their public speaking skills.

Recent talks analyze the ongoing citizen protests in Hong Kong, examine implications of the Ebola outbreak, and critique the NFL's handling of domestic violence disputes. The chapter at large decides the topics and gives the presenters a week to complete. This may sound like increased work to an active member's already rigorous course load, but the speaker exercise stresses key aspects of personal growth necessary to prepare undergraduates for life after college.

Through this activity, brothers get pushed out of their comfort zone as they challenge themselves to become a better speaker than they were yesterday. Through constructive feedback, members self-reflect and understand how to hone their skills further. This continuous commitment towards excellence plays an integral role in moving the entire chapter towards a greater direction.

Cole "BEATS" Hermida is an English major at the University of Massachusetts. He crossed in the Fall of 2013 and leads as the Alpha Upsilon Chapter's External Vice President.

Brandyn "Shotgun" Huynh studies Hospitality and Tourism Management at the University of Massachusetts. He crossed in the Fall of 2013 and serves as the Social Chair and Webmaster of Alpha Upsilon Chapter.