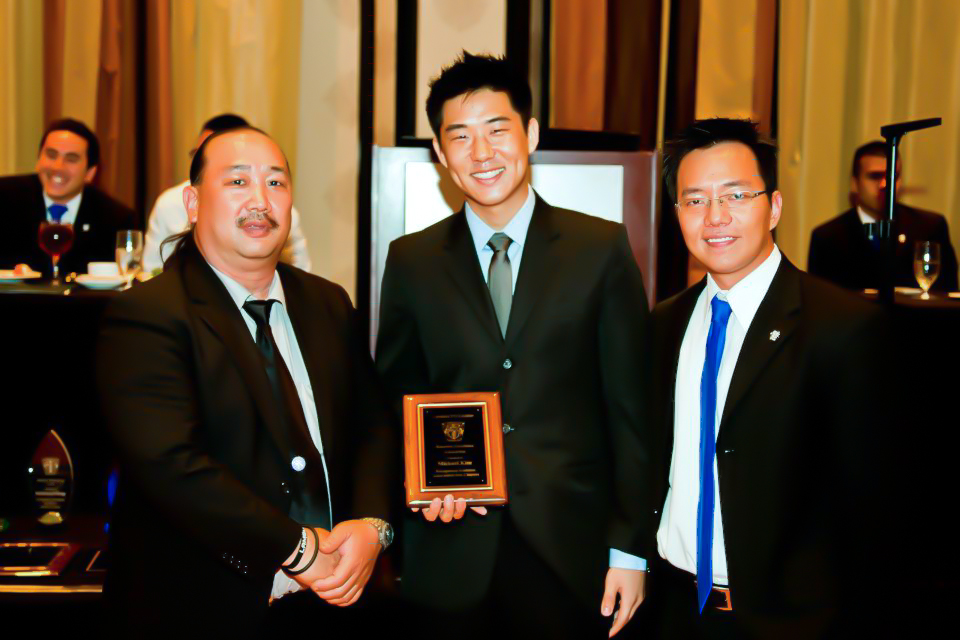 27 May

Reshaping the Future
Scholar Story: Reshaping the Future
One of my good friends from high school convinced me to rush Lambdas. At the beginning of the rush process, I had no intention of joining a Greek organization, but after meeting the active brothers at UVA, I warmed up to the idea of joining an Asian-interest fraternity that aligned with my interests. After beginning the pledging process with my good friend and the rest of my class, I was surprised to learn that the active house only had 3 brothers, who were all graduating. My friend that had been so fervent about joining Lambdas eventually dropped. There were many times during the pledging process where I felt that joining Lambdas would be a fruitless venture. What was the point of joining a fraternity with no one in it?
What kept me going was my class's shared vision of the future chapter at UVA. I knew that with hard work, dedication, and commitment, Lambdas at UVA could be something great. Throughout the pledging process, I was emboldened by the fact that there were no actives left at UVA, because that meant that my class would be able to shape the future of the chapter. The fate of the UVA chapter being left up to a class of new members excited me, and posed as a challenge I was ready to accept.
Being a brother of Lambda Phi Epsilon requires stepping out of one's comfort zone in order to be a true leader.
To be a true brother of Lambda Phi Epsilon, one must be able to overcome challenges, adapt to new situations, and be able to illuminate unknown or difficult paths for future brothers. A true Lambda makes time for academics and service, as well as going out on the weekend. A true Lambda encourages his brothers to be the best they can be, without resorting to coercion. If problems arise, a true Lambda relies on logic and wisdom, as opposed to emotion, in formulating a solution.
While in Lambdas, I met many people I would not have otherwise had the chance to meet. After visiting other chapters, I have made connections with brothers from different schools, as well as their friends. More importantly, I have made tight-knit and everlasting bonds with the brothers at UVA. This year I am living with my entire class. Ever since becoming an active, my life has been inextricably tied to my class brothers. I take great comfort in being able to rely on my brothers if I get into trouble.
Last semester I was in a serious longboarding accident and suffered a severe brain injury. I was hospitalized in the intensive care unit for three days with a brain bleed. The first people in the emergency room were my brothers. I saw a brother every day that I stayed in the hospital. After I got out of the hospital, brothers called me every day to see how I was doing. Even after arriving home, my brain injury was still significant, so other actives took over my responsibilities while I recuperated. I am forever indebted to my house, and I am so thankful that I have met my brothers through Lambda Phi Epsilon. The greatest benefit I enjoy from Lambda Phi Epsilon is knowing that I can depend on capable individuals.
Michael Kim
University of Virginia, Spring 2010
2011 Academic Excellence Scholarship Recipient
Lambda Phi Epsilon International Fraternity, Inc.