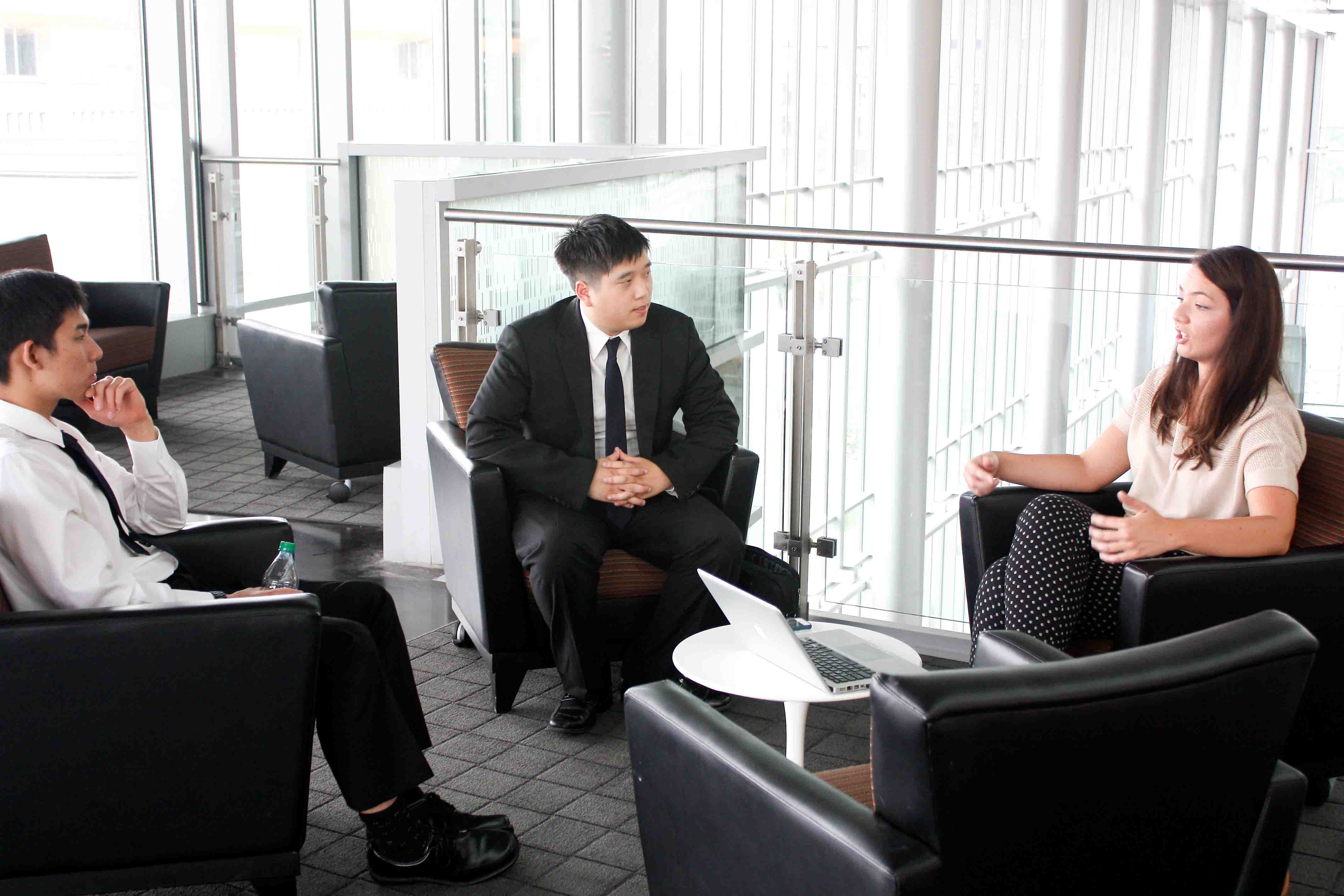 03 Aug

Partnership
Affiliate Partnership Program
Lambda Phi Epsilon International Fraternity, Inc. wants to partner with great organizations. Our Affiliate Partnership Program is designed to build relationships with organizations that align with the values and goals of Lambda Phi Epsilon. Each partnership will be custom-built to suit the unique needs and goals of our partner organizations.
Our organization has over 40 chapters on campuses spread across the United States and Canada with roughly 800 active members. With the majority of Lambda Phi Epsilon active members pursuing degrees in STEM fields, we offer our partner organizations the opportunity to reach and influence students in high-earning fields. Outside of our undergraduate students, our network of over 10,000 alumni is spread across the globe, with physical alumni presence in all top United States metropolitan markets.
Affiliate Partnership Programs range from endorsement and product advertisements to revenue sharing and sponsorship opportunities. If you are interested in partnering with the largest Asian-interest fraternity in the world, please contact us.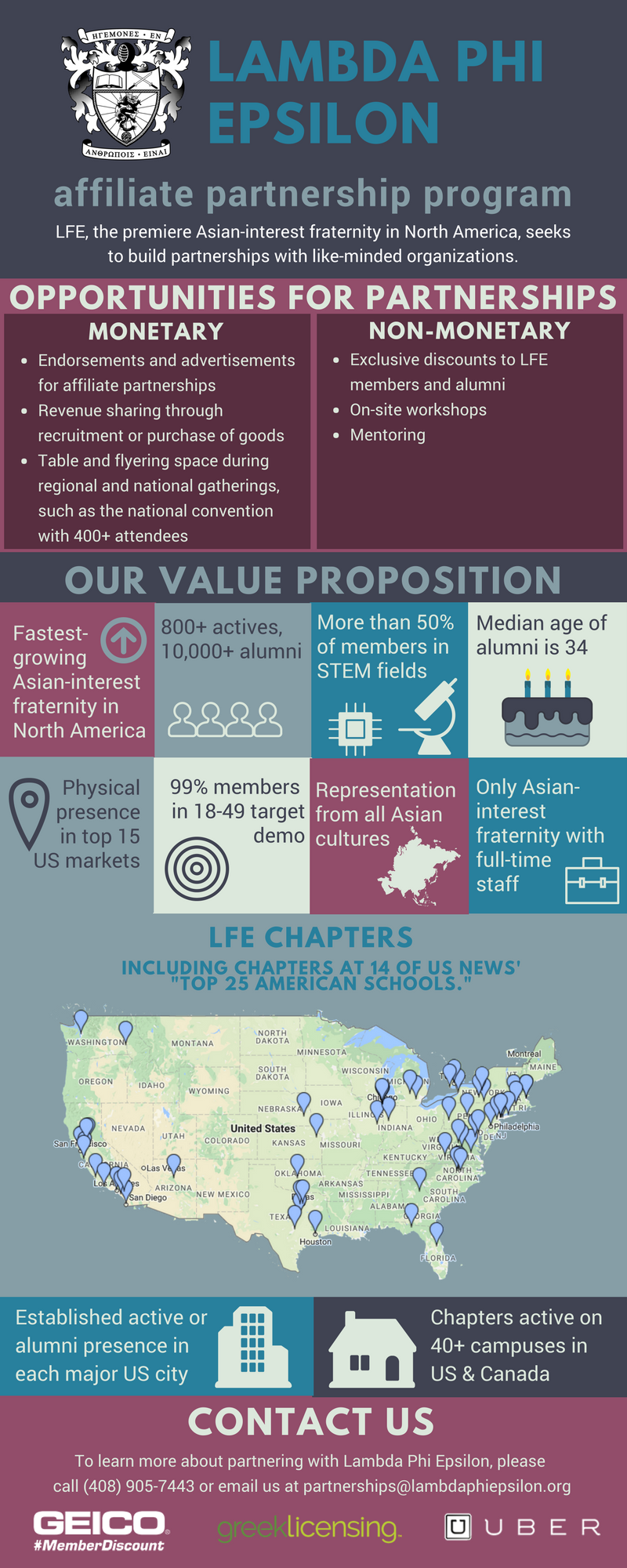 About Lambda Phi Epsilon
Founded in 1981 at Los Angeles, California, Lambda Phi Epsilon International Fraternity, Inc. has grown to become the world's largest Asian-interest fraternity. Lambda Phi Epsilon (ΛΦΕ, also known as LFE) aims to guide men on a lifelong discovery of authenticity and personal growth. To learn more, visit https://lambdaphiepsilon.com.