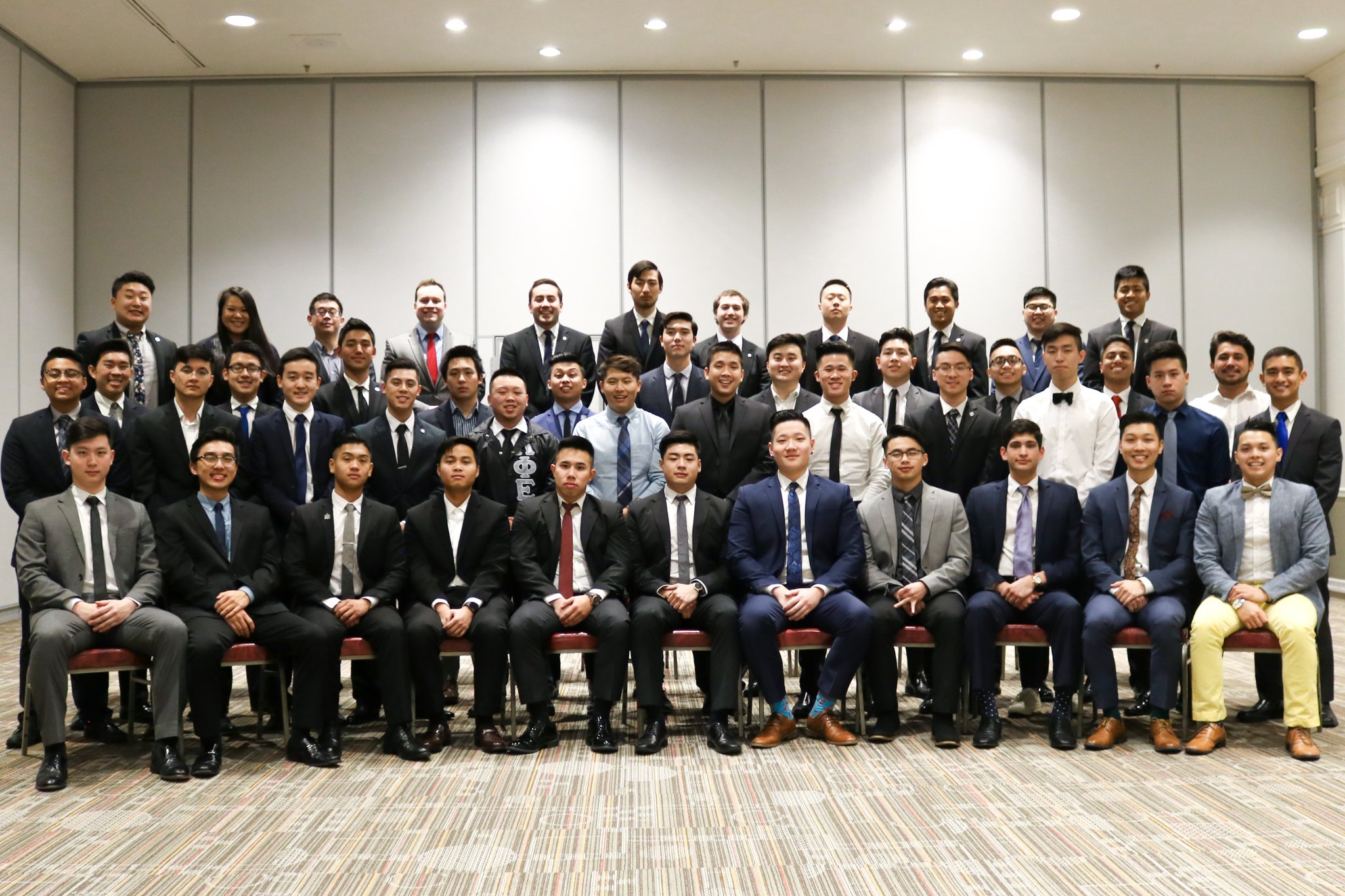 19 Jan

Orientation 2018

Las Vegas, Nevada—At Orientation 2018, Lambda Phi Epsilon chapter presidents convened during Martin Luther King Jr. Weekend to get equipped with the necessary skills to lead their chapters effectively.
Gearing up for #LFEOrientation! pic.twitter.com/9bVTXMj8TV

— Jim Gaffney (@JimGaffneyGreek) January 12, 2018
International President William Tan kicked off the two-day training with a "State of the Fraternity" address to undergraduate members, sharing highlights from the past year and setting goals for 2018. "Orientation is the one weekend out of the entire year when we get all of our chapter leaders in one room and can talk about the things we can do to move the Fraternity forward," said Executive Director Jim Gaffney. "This year was certainly no different. It was great spending time with our Presidents, and it was great watching them connect with leaders from across North America."
Director of Chapter Development Victoria Chan-Frazier and Director of Alumni Services Charles Andrean shared the importance of building relationships with local fraternity and sorority life offices and chapter alumni. "It feels both unifying and reassuring knowing that our International Board works tirelessly for the success of our organization," said Washington State University Chapter President Malvin Harrison. "The opportunities and lessons presented to us from both alumni and members of other organizations are invaluable and allow us to form meaningful relationships beyond our immediate spheres of influence."
Chapter presidents reviewed chapter finances and examined strategies for purposeful recruitment. "Learning where to find quality members and techniques to recruit them was an excellent learning experience. And going in depth about chapter finances opened my eyes to creating a budget and sticking with it," said University of Nebraska–Lincoln Chapter President Trent Nguyen. "Going over the fundamentals allowed me to reflect on my own chapter and assess our strengths and areas for improvement."
Chapter presidents also cemented stronger relationships with fellow fraternity leaders through region-specific lunches and one-on-one sessions with members of the International Board. "Seeing how much my regional presidents care about their own chapters and the desire they have to be more connected with each other makes me proud to be part of the Southeast Region," said Southeast Governor Ryan Noble.
"Meeting brothers from all over the country and getting to hear about their chapters, their journeys of how they became a part of this brotherhood, and soaking in so much invaluable information presented to us by the International Board all greatly contributed to making this experience transformative," said UNC-Chapel Hill Chapter President Daniel Kim. "Being in Las Vegas was great and exploring the city with the bros was even better; however, the most memorable moments came from learning so much more about Lambda Phi Epsilon and how I can help the brothers of UNC Lambdas further increase their passion and develop a greater sense of responsibility."
Day 1 of #LFEOrientation is wrapped! ✔️ We dropped knowledge on the chapter Presidents but let's be real, they taught us even more! 💙🐉 pic.twitter.com/CMQbST0BOT

— Lambda Phi Epsilon (@LFEfraternity) January 14, 2018
###
Contact
James Gaffney
Executive Director
executivedirector@lambdaphiepsilon.org