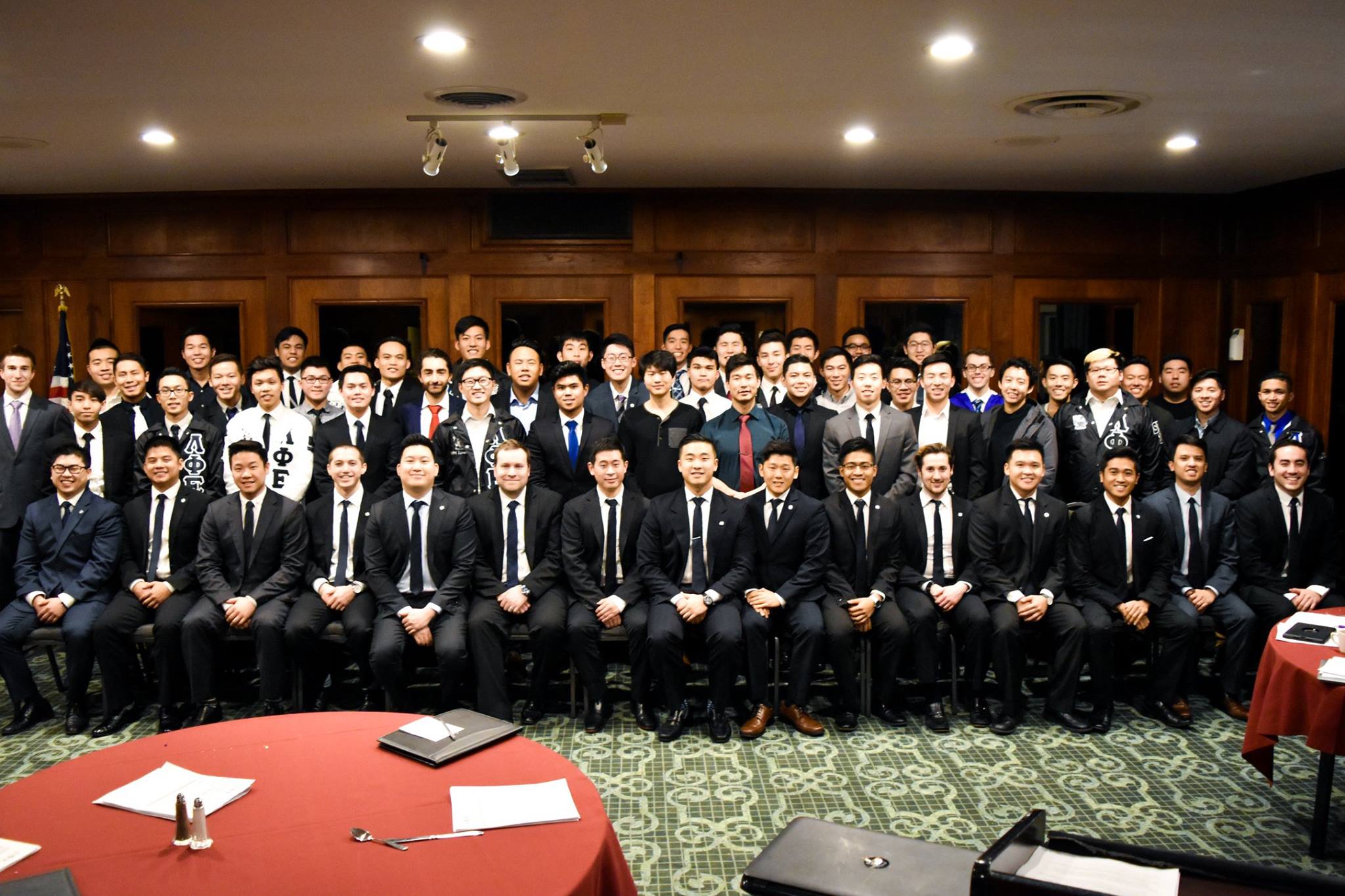 17 Jan

Orientation 2017

San Diego, California—At Orientation 2017, newly elected chapter presidents of Lambda Phi Epsilon convene during MLK Weekend to get equipped with the necessary skills to effectively lead their members. Chris DeEulis, Assistant Director of Purdue Fraternity and Sorority Life, prepared the professional development curriculum for the undergraduate attendees.

On Saturday, International President William Tan kicked off #LFEorientation with a State of the Fraternity address that outlined recent progress and long-term goals of the organization. Attendees also met the International Fraternity's Executive Director, Jim Gaffney, as he shared how his fraternal experience positively shaped his personal growth. "I believe firmly in the power that Greek Life has to change lives—both for its own members, and in the community at large. Those communities are never stronger than when they have strong, vibrant Greek organizations at their core. That's why I'm so excited to take on this role, and to join all of you in your journey to lead authentic, fulfilling lives of purpose," says Gaffney.

The Executive Staff also provided updates on projects they are spearheading for 2017:
Alumni Team: Forming infrastructure for graduate chapters.
Communications Team: Seeking contributors for fraternity magazine.
Education Team: Introducing the 2020 Noble Brother initiative.
Expansion Team: Chartering at the University of Connecticut.
Operations Team: Releasing chapter assessments.
Programming Team: Announcing Convention 2017 in Atlanta, Georgia.
New Member Educators from select chapters also attended Orientation to receive proper training for rolling out the Noble Brother process at their campus. Per Billy Nguyen, International Board Event Coordinator, "We came to Orientation this year with the goal of challenging the perspectives of our emerging leaders. It was humbling to see how our brothers left San Diego with insight and motivation to catalyze change within their respective chapters."
On Sunday, the House of Delegates convened to vote on fraternity legislation. "Orientation was an eye-opening experience that gave me the opportunity to take in and gain insight on the perspectives of peer leaders from different universities," says Anthony Tran, President of the recently chartered Associate Chapter at the University of Nebraska, Lincoln.
Midwest Governor Kent Tse found the interaction between fraternity staff and undergraduate members immensely valuable. "This is a rare instance where active undergraduates can have face time with their International Board. There are brighter days ahead with these leaders among men behind the wheel," says Tse.
###
About Lambda Phi Epsilon
Founded in 1981 at the University of California at Los Angeles, Lambda Phi Epsilon International Fraternity, Inc. has grown to become the world's largest Asian-interest fraternity. Lambda Phi Epsilon (ΛΦΕ, also known as LFE) aims to guide men on a lifelong discovery of authenticity and personal growth. To learn more, visit https://lambdaphiepsilon.com.