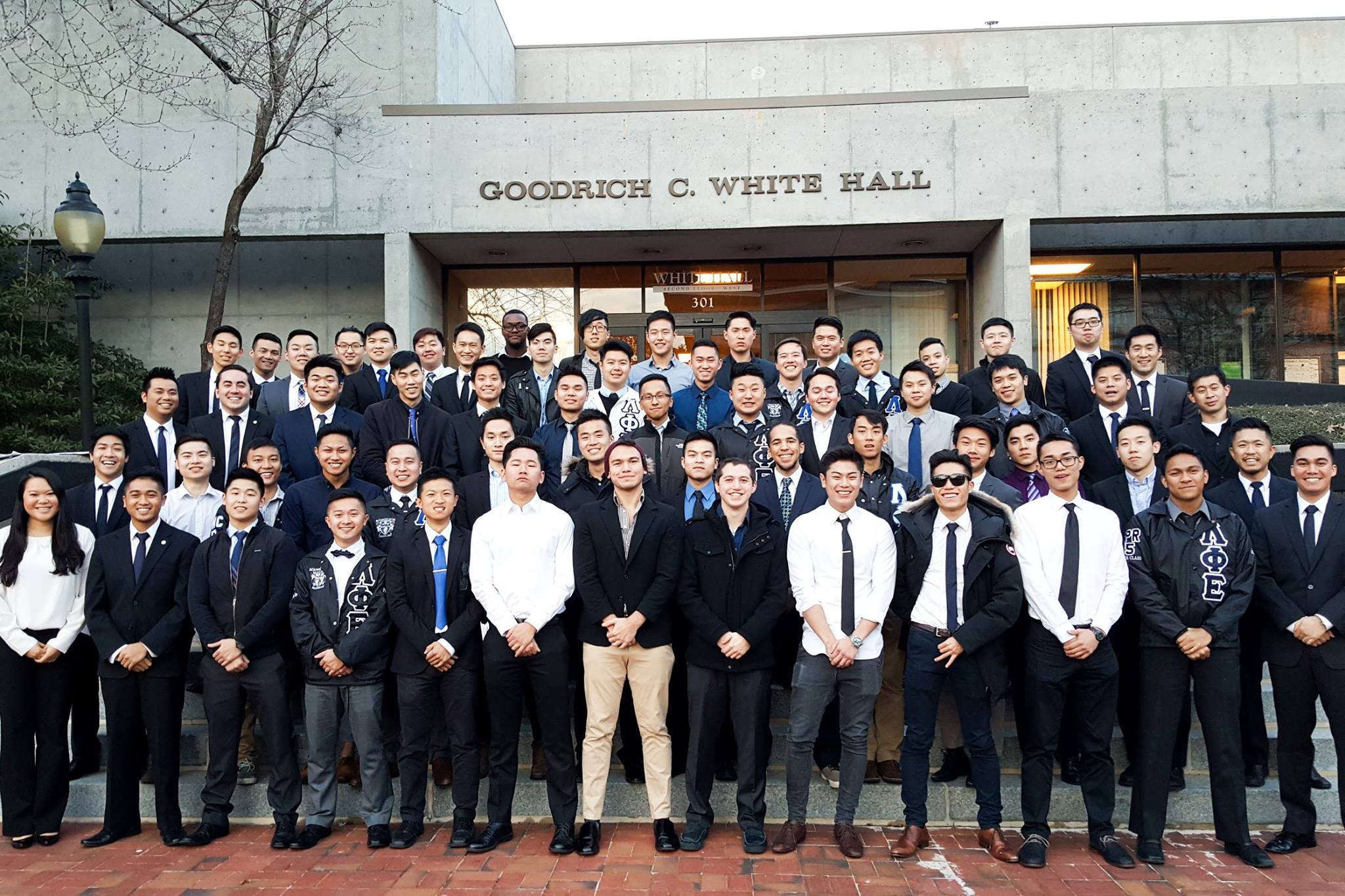 17 Jan

Orientation 2016

Lambda Phi Epsilon Orientation 2016 equips newly elected chapter presidents with tools, resources, and strategic planning for the upcoming year. The training took place on the grounds of Emory University.

Our staff enjoyed getting to know rising undergraduate leaders through a weekend of engaged connection and authentic conversation. The International Board thanks Chris DeEulis, Assistant Director of Fraternity, Sorority and Cooperative Life at Purdue Cooperatives, for developing timely and relevant curriculum for this event.

In order to foster a holistic approach to personal growth in the members of Lambda Phi Epsilon, the curriculum was based on the mission, vision, and core values of the fraternity. The programming incorporated operational best practices as well as leadership development for the members in attendance to be better equipped to achieve their personal goals as well as those of the organization. The program accomplished the goal of providing active members with leadership training and hands-on experience, for both personal growth and academic achievement. Additionally, the curriculum delved into the fraternity's work in giving back and community engagement.

Shared below are staff pics from #LFEorientation social media posts at Orientation 2016.
@LFEfraternity Great to see so many eager and engaged leaders gathered in one room at Emory! #LFEorientation pic.twitter.com/Bq37d37P9X

— Bryan Dosono, PhD (@bdosono) January 16, 2016
Syracuse at Emory University for #LFEorientation! https://t.co/SjfRsNQr63 pic.twitter.com/ZZIRGA621M

— Syracuse Lambdas (@syracuselambdas) January 16, 2016
See the closing commitment circle at the #LFEOrientation through my eyes! @LFEfraternity pic.twitter.com/O2ndbXR8bF

— Victoria L. Chan-Frazier 💁🏻‍♀️ (@VictoriaChanINC) January 17, 2016
###
About Lambda Phi Epsilon
Founded in 1981 at Los Angeles, California, Lambda Phi Epsilon International Fraternity, Inc. has grown to become the world's largest Asian-interest fraternity. Lambda Phi Epsilon (ΛΦΕ, also known as LFE) aims to guide men on a lifelong discovery of authenticity and personal growth. To learn more, visit https://lambdaphiepsilon.com.