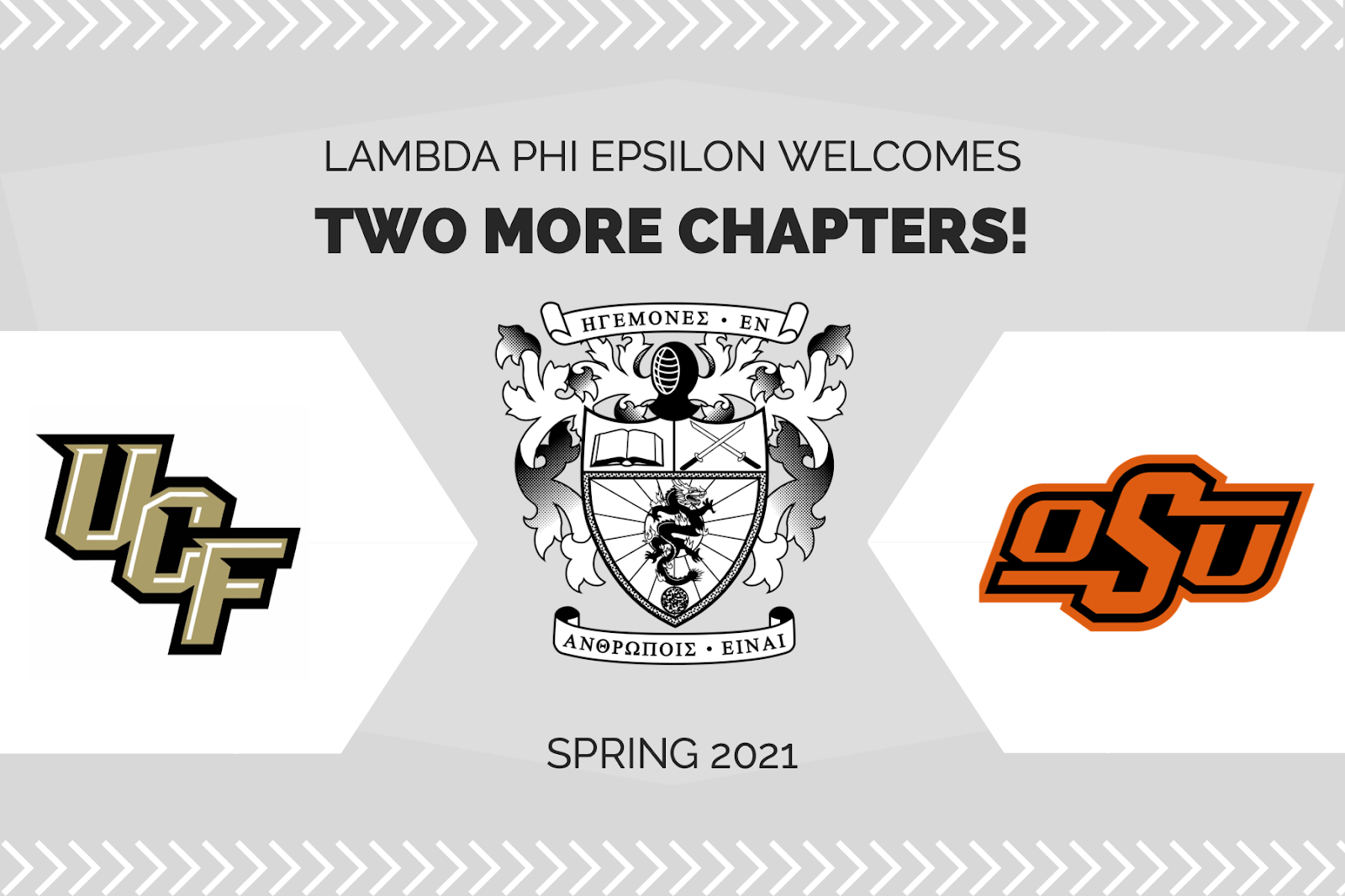 27 May

Oklahoma State Touches Down and University of Central Florida Returns

The International Board of Lambda Phi Epsilon proudly announces its newest chapter at the Oklahoma State University (OkSt) and welcomes back the chapter at the University of Central Florida (UCF).

The Oklahoma State University Associate Chapter was established on April 26th, 2021. Alumni mentors from the University of Oklahoma served as its host chapter. "It is a tremendous blessing to have formed a new branch of Lambda Phi Epsilon at Oklahoma State," said New Member Educator Vince Crisostomo (University of Oklahoma, Fall 2012). "The 11 gentlemen that chartered the chapter were some of the brightest men that I have met throughout my long career as a Lambda. We are excited to make a positive impact on the Oklahoma State campus and share the Asian American culture to everyone there."

Expansion Coordinator Dante Leeseberg facilitated the chartering process from the LFE International Board when the Interest Group started out as the Network of Visionary Academics (NOVA). "Helping these gentlemen charter will allow more opportunities to highlight Asian representation and leadership not just on campus but also around the local city of Stillwater, Oklahoma," said Leeseberg. "Their persistence and dedication is what I love about this charter class the most—these gentlemen never quit and were never afraid to ask for help. I am proud to call these gentlemen my brothers."

The chapter at Oklahoma State University marks the 72nd chapter of the International Fraternity. The chartering endeavor culminates as in the organization's newest completed expansion site of 2021.

Oklahoma State Associate Chapter Charter Class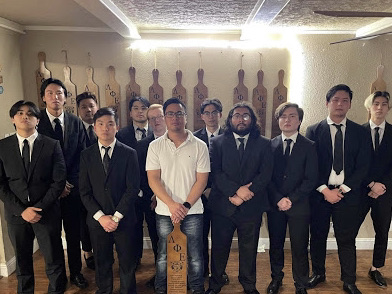 1. Justin Brown
2. Kenny Duong
3. Ali Hussain
4. Leon Kien
5. Dillon Lam
6. Michael Lor
7. Kyle McCullough
8. Zachary Montebon
9. Austin Nguyen
10. Justin Nguyen
11. Brandon Pham
On Saturday, April 10th, 2021, the University of Central Florida revealed its Re-Charter Beta Class. Initially formed as Crown Interest Group, the class of seven valiant men have brought new life back onto the campus of UCF and the Orlando, Florida community. "It's honestly a surreal feeling, but one that has been rightfully earned. I'm grateful for the past decade of support we've received. I wholeheartedly believe that the education team behind this endeavor did a phenomenal job given the circumstances," said Director of Expansion Van Dao. "These young men truly will enjoy their Lambda experience. My advice for them is to reach out for support and to never stop or let anything stand in their way."
This monumental moment for the community at the University of Central Florida has been a decade in the making. "It's surreal. It feels like balance has been restored. The Florida region has been patient for a long time and it really did pay off," said New Member Educator Ben Miller, a Spring 2008 alumnus from Florida State University. "They have the quality that is most needed in any class, but especially in a charter class: balance. They've got those that are passionate and those that are logical. Every single one of them has moments where the class relies on them to be the star, and they all step up in those moments."
University of Central Florida Beta Charter Class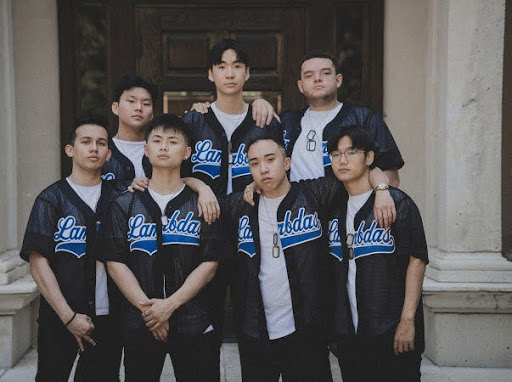 1. Toni Nguyen
2. Marvin Fung
3. Daniel Rodriguez
4. Steven Lin
5. Joe Kim
6. Dajour Harris
7. Kenny Yep
Expansion creates new opportunities for belongingness and brotherhood in an era of unprecedented social isolation. The chartering journey provides new initiates with lifelong memories within a broader community where they feel welcomed, acknowledged, and loved.
###
About Lambda Phi Epsilon
Founded in 1981 at Los Angeles, California, Lambda Phi Epsilon International Fraternity, Inc. has grown to become the world's largest Asian-interest fraternity. Lambda Phi Epsilon (ΛΦΕ, also known as LFE) aims to guide men on a lifelong discovery of authenticity and personal growth. To learn more, visit https://lambdaphiepsilon.com.
Media Contact
Zac Antonius, Executive Director
Lambda Phi Epsilon International Fraternity, Inc.
zac.antonius@lphie.org