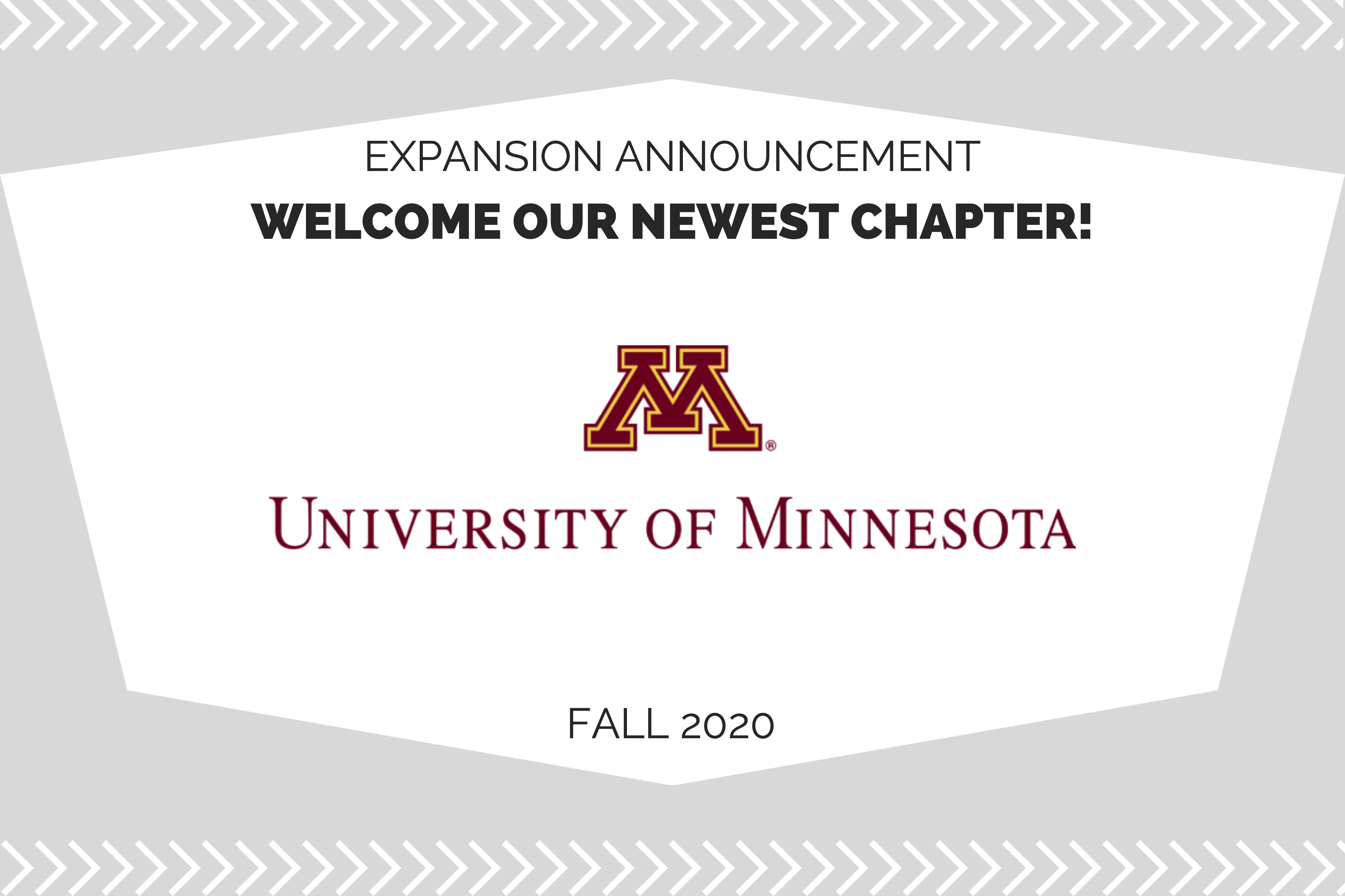 25 Oct

Minnesota Makes Their Mark

The International Board of Lambda Phi Epsilon proudly announces its newest chapter at the University of Minnesota (UMN).
#LFEFraternity is pleased to announce the chartering of its 71st chapter at the University of Minnesota! pic.twitter.com/Ug1U72cN8I

— Lambda Phi Epsilon (@LFEfraternity) November 5, 2020
The UMN Associate Chapter was established on October 25, 2020, hosted by the University of Wisconsin–Madison Associate Chapter. "All of the challenges that we faced together this year made new member education difficult but the charters and the education team both found ways to adapt to get the best out of the situation and I am proud of how hard we worked to get to where they are now," said New Member Educator Daniel King. "I am excited to see how they develop as a chapter as we continue to learn from each other."
"Having my brothers there by my side during the unforeseen challenges allowed me to acknowledge and truly understand how vital it is to lean on each other. I love them unconditionally," said UMN Associate Chapter President Devin Vue. "Our chapter continues to foster a welcoming and all-inclusive space for folks from all walks of life. We aim to be vulnerable with each other, embrace differences, and challenge one another to their fullest potential while serving our communities—encapsulating what I believe to be true leaders among men."
University of Minnesota Associate Chapter Charter Class
1. Matthew Su
2. Minh Lu
3. Laajlim Khang
4. Daniel Dinh
5. Frank Back
6. Pun Rojanavitsakul
7. Ronald Rin
8. Tan Ngo
9. Kiet Tram
10. Bao Dang
11. Thang Nguyen
12. Kevyn Le
13. Devin Vue
"While this chapter was slated to cross earlier in the spring, our education team felt that extending the chartering process was the best course of action for the health of both the charter class and the education team," says Director of Expansion Van Dao. "The following semester, we were able to resume the chartering process with the approval of the university and with prioritizing the safety of everyone involved."
"Congratulations to these determined, exceptional, and extraordinary young men," says Expansion Coordinator Kyrell Wright. "Watching them grow, adapt, and traverse on this long journey has truly been a pleasure and has further fueled my passion for growing our brotherhood and reaffirmed that this fraternity continues to attract talent and cultivate courageous leaders."
UMN is a public research university located in the Twin Cities of Minneapolis and Saint Paul, Minnesota. The inclusion of its 71st chapter in Minnesota expands Lambda Phi Epsilon's footprint into a total of 25 states, and one Canadian province, since its inception in 1981.
###
About Lambda Phi Epsilon
Founded in 1981 at Los Angeles, California, Lambda Phi Epsilon International Fraternity, Inc. has grown to become the world's largest Asian-interest fraternity. Lambda Phi Epsilon (ΛΦΕ, also known as LFE) aims to guide men on a lifelong discovery of authenticity and personal growth. To learn more, visit https://lambdaphiepsilon.com.
Media Contact
Zac Antonius, Executive Director
Lambda Phi Epsilon International Fraternity, Inc.
zac.antonius@lphie.org