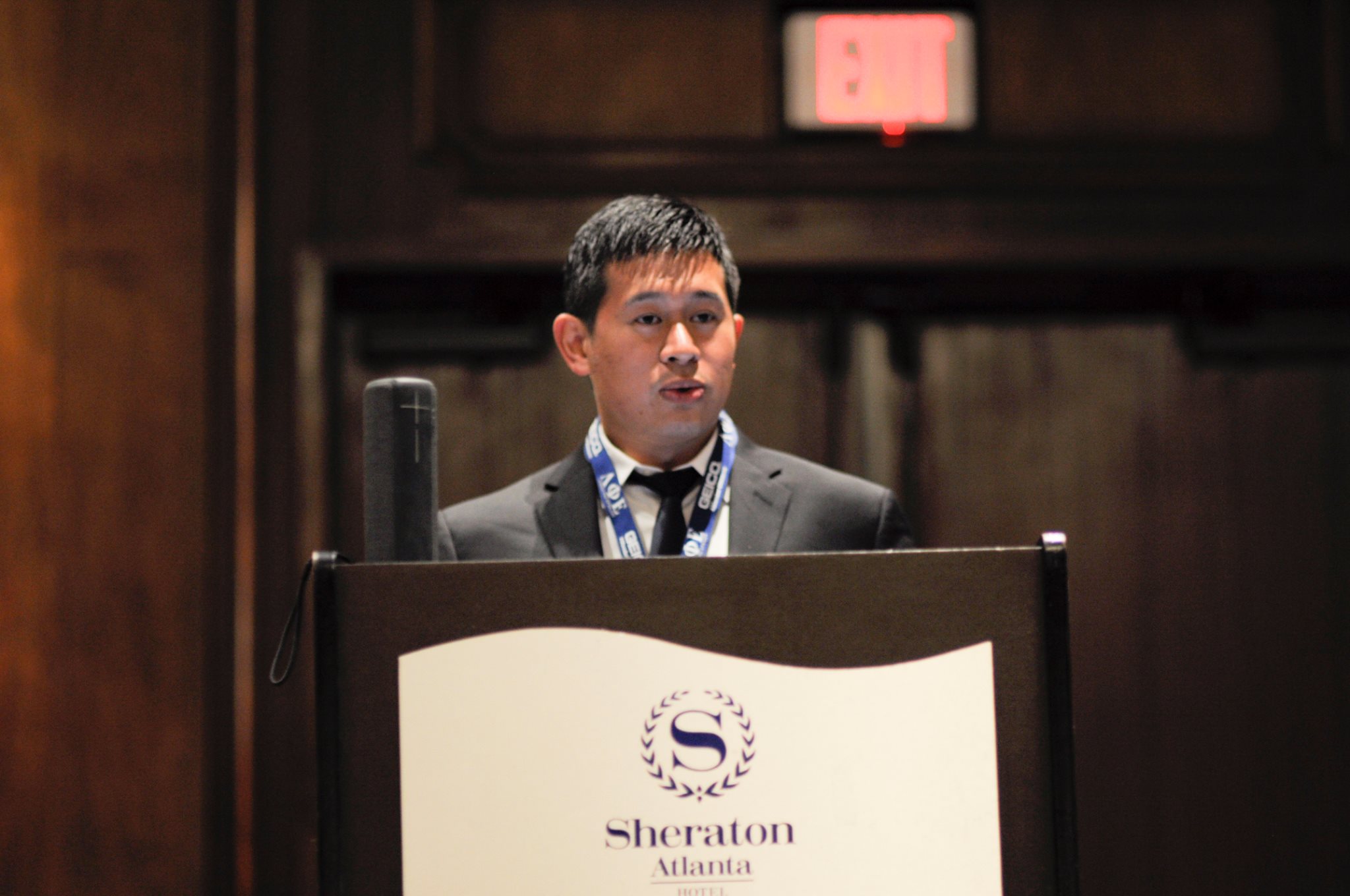 19 Aug

Message from President William Tan
Message from the President
On February 25th, 1981, nineteen young men made a decision to found a new fraternity. In starting Lambda Phi Epsilon, our Founding Fathers hoped to encourage personal growth, empower our communities, and create an extended family for men of Asian descent. Who could have imagined that on that date, they would be setting the foundation for all of us today?
Thirty-six years later, Lambda Phi Epsilon maintains a presence on over 40 campuses, with over 800 collegiate members, and over 10,000 alumni across Canada and the United States. As we move into 2017 and beyond, I invited you to continue with us on the journey our Founders started.
The work of enhancing our organization is ongoing, but we believe that our renewed efforts will take us new heights. Working with the Board, we pledge to focus on six specific priorities:
Fostering Transparent Communication: The Fraternity will be hosting semesterly webinars and publish a Fraternity timeline to inform our Actives and Alumni on Fraternity progress. The Communications Team will also be launching a fraternal magazine to showcase the individual successes of its members.
Improving the Collegiate Active Experience: Lambda Phi Epsilon will continue the roll-out of our Noble Brother Program, targeting the beginning of 2020 for Fraternity-wide training and implementation. We believe the program provides a strong foundation for Brotherhood, basic training on running your chapter, and lessons integrating our members into the broader campus community.
Galvanizing Alumni Outreach: We are proud to announce our first Alumni Convention that took place in Atlanta, Georgia this past May. Our Alumni Convention was held concurrently with our Active Convention, but contained specific alumni-focused programming and activities. We intend to formally charter and recognize Alumni Chapters and incorporate those Alumni Chapters into our governance and legislative Fraternity structure.
Harnessing Fraternal Growth: To maintain Lambda Phi Epsilon's status as the preeminent Asian-interest fraternity, we must shore up our existing chapters and re-charter inactive chapters. To do so, our Operations Team will prioritize improving recruitment practices to shore up member activity, while our Expansion Team focuses on the re-chartering of chapters eligible for return.
Raising Fraternity Standards: In order to better assess areas for improvement, the Fraternity will be sharing new standards of achievements with our Active Chapters and implementing a new awards system. We intend to recognize achievements from the broader Fraternity and offer more opportunities for success.
Maintaining Financial and Risk Stability: Our Fraternity has weathered past risk management issues, but our Actives carry the burden of increasing safety costs. We must provide the tools and resources to reduce risk and lower the financial strain on our members. Over the next four years, the Board aims to promote policies mitigating these risks with the hope of reducing these costs.
We need to continue to learn and evolve as a Fraternity so that our Brotherhood can remain relevant in an ever-changing world. Thank you for embarking on this new beginning with our Fraternity.
IEB,
William Tan
President, Board of Directors
Lambda Phi Epsilon International Fraternity, Inc.
###
About Lambda Phi Epsilon
Founded in 1981 at Los Angeles, California, Lambda Phi Epsilon International Fraternity, Inc. has grown to become the world's largest Asian-interest fraternity. Lambda Phi Epsilon (ΛΦΕ, also known as LFE) aims to guide men on a lifelong discovery of authenticity and personal growth. To learn more, visit https://lambdaphiepsilon.com.