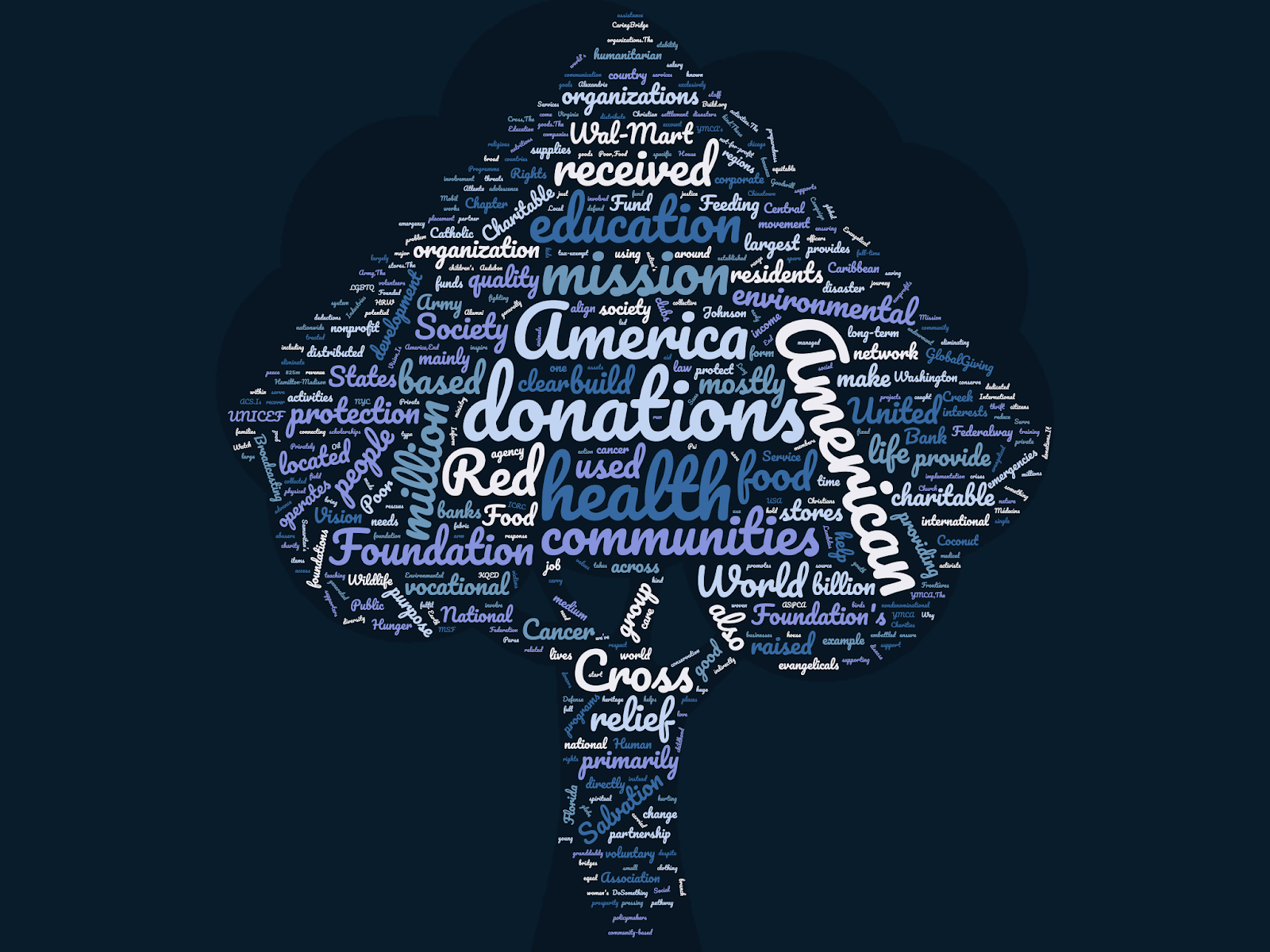 20 Feb

LFE Foundation Supports Member Development

Post by the LFE Foundation Board of Trustees

We recently launched the LFE Foundation to promote the educational interest of LFE members and alumni. To guide the Foundation's future development, we surveyed alumni about their interest in philanthropy. It was very encouraging to see so many alumni participating in philanthropic activities. The following word cloud shows some of those activities, which includes human rights, food security, and environmental rights causes.

The majority of the alumni are involved in volunteering/giving because of personal/family reasons, followed by being in alumni and/or religious organizations. Tax benefit, surprisingly, was not a primary concern.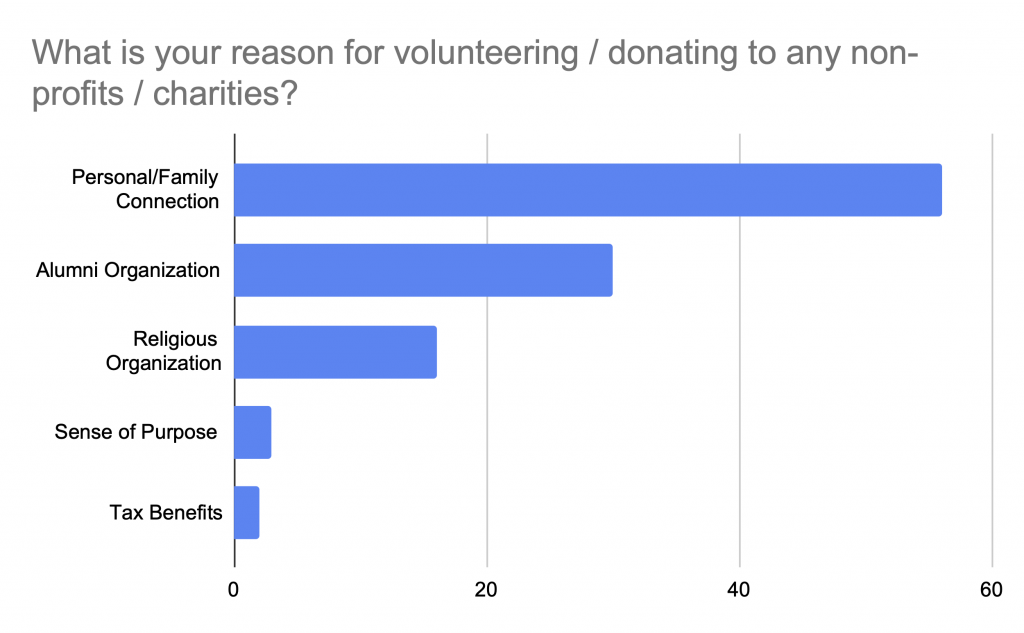 When asked about potential Foundation programs, alumni expressed strong support for scholarships, which is the primary Foundation focus today. Many alumni are also interested in grants for bone marrow drive and chapter activities, which could be future initiatives.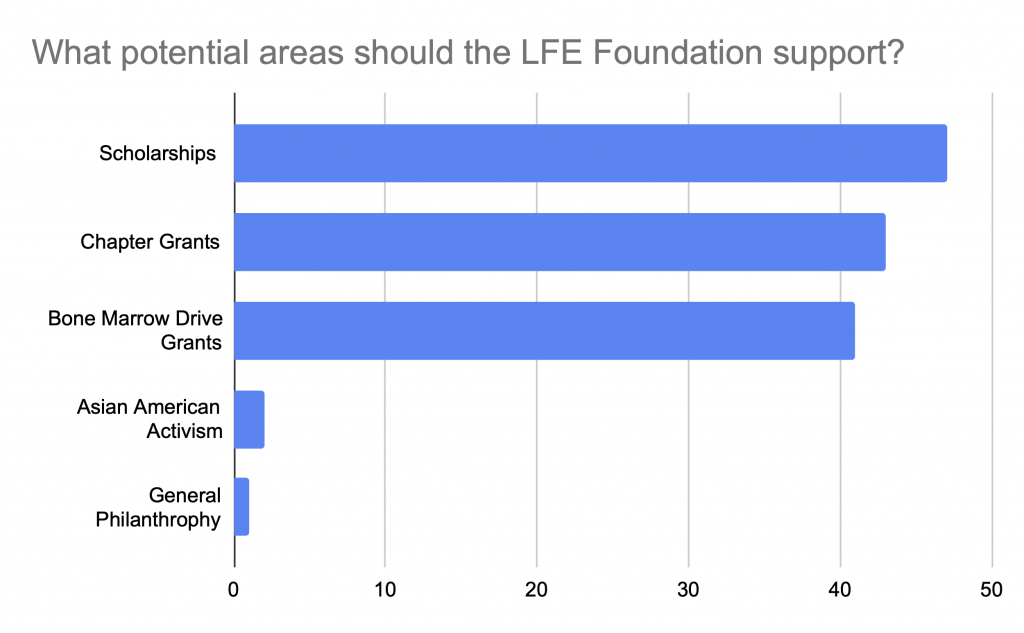 Our alumni preferred to stay anonymous if they donate to the Foundation, although some indicated that it depends on the situation. Other ways of recognition include donor tiers, press, and events.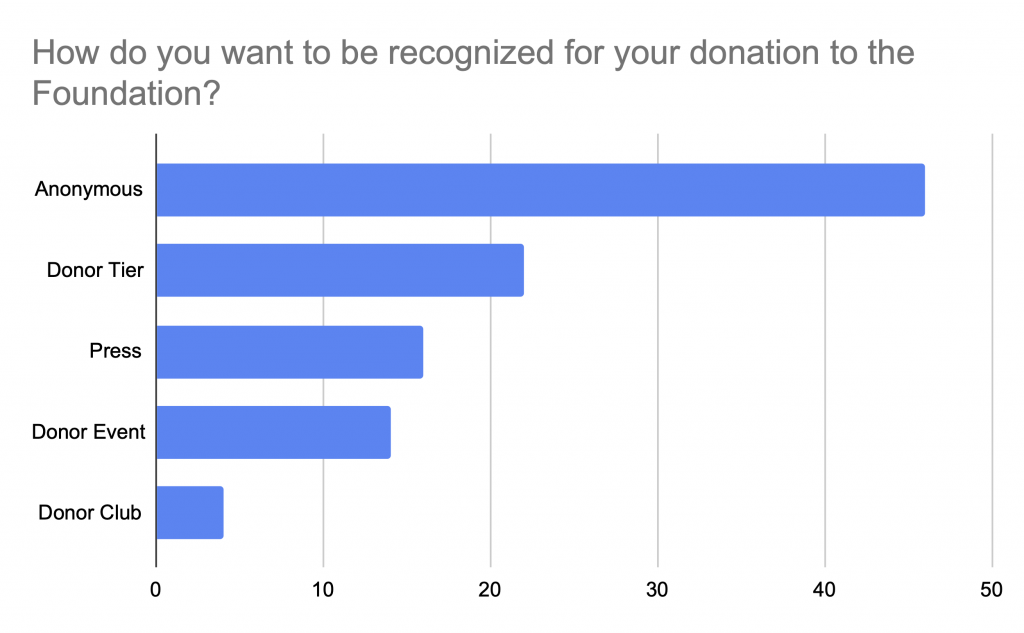 Thanks again to those that participated! It is great to see so many alumni involved in their community and we hope that the Foundation will serve as an important part of our member experience. If you have any suggestions or questions, please feel free to reach out to the board members.