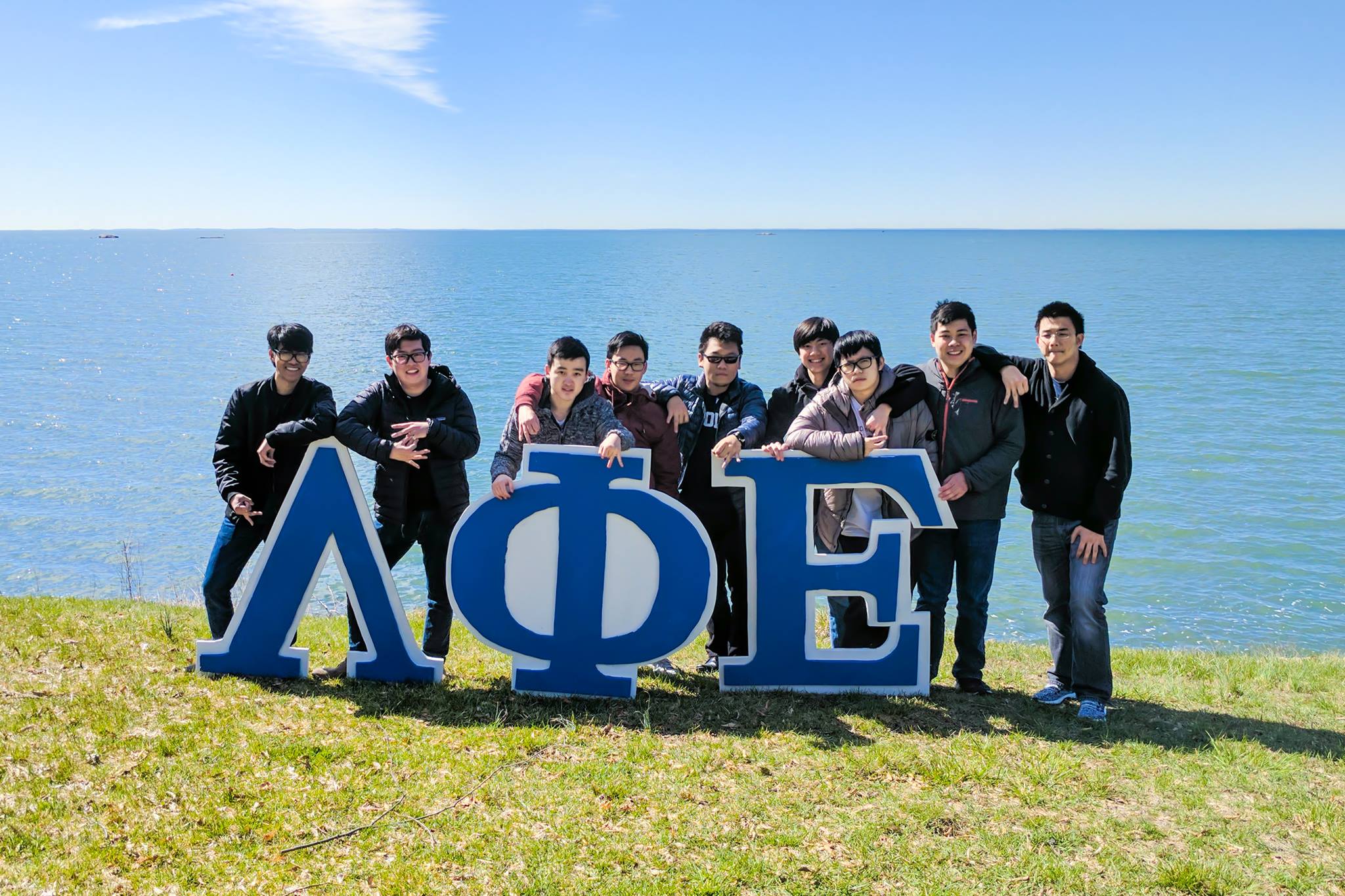 08 Apr

Lambdas Come to Connecticut

Storrs, CT—The International Board of Lambda Phi Epsilon is pleased to announce the successful chartering of its 63rd chapter at the University of Connecticut. "The Chapter and University were both a pleasure to work with over the span of the chartering process. UConn is truly a great institution for both new prospective Greek members and the administration managing them," says Director of Expansion Andrew Chen.

The following individuals comprise of the Charter Class of the University of Connecticut Associate Chapter:
Jacky Sirichantho
Hyung Rock Lee
Haoyang Zhou
Alexander Chu
Adam Fan
Brandon Tonthat
Chengtai Yang
Eric Chung
Zewen Tan
Fraternity alumni from UC Santa Cruz, Stanford, UT Austin, DePaul, Purdue, Cornell, UMass, and Syracuse mentored the Charter Group throughout their chartering process. "It has been an honor and privilege to have been given the opportunity to lend my experience to the newest generation of Lambda Men. Seeing these nine outstanding men grow and develop during the chartering process has shown me that the future of Lambda Phi Epsilon burns brighter than ever before," says New Member Educator Phi Nguyen.
According to Charter Group President Jacky Sirichantho, "When we first came together as a group, I think we all had different reasons for wanting to join and charter the fraternity. Those reasons ranged from professional and to social ones, too. However now that we're brothers who have gone through hardships together, we can all confidently say we're doing this for each other now."
Chartered on April 8th, the University of Connecticut Associate Chapter is the newest addition to join the Fraternity's Northeast Region. "Each individual is exceptional and I have no doubt they will be able to carry on the Lambda legacy. I look forward to seeing what their future upholds," says Northeast Governor Peter Chung. Per International President William Tan, "Lambda Phi Epsilon is glad to welcome our newest chapter at the University of Connecticut. There's immense opportunity to bolster the Asian American community in Connecticut, and we're looking forward to seeing what these men will accomplish."
About the University of Connecticut
The University of Connecticut is a public research university founded in 1881 in Storrs, Connecticut. The university serves more than 32,000 students on its five campuses. Competing in the American Athletic Conference as the Huskies, the university has been successful in their men's and women's basketball programs. To learn more, visit http://uconn.edu/.
About Lambda Phi Epsilon
Founded in 1981 at the University of California at Los Angeles, Lambda Phi Epsilon International Fraternity, Inc. has grown to become the world's largest Asian-interest fraternity. Lambda Phi Epsilon (ΛΦΕ, also known as LFE) aims to guide men on a lifelong discovery of authenticity and personal growth. To learn more, visit https://lambdaphiepsilon.com.
Lambda Phi Epsilon Contact
Bryan Dosono
Director of Communications
Lambda Phi Epsilon International Fraternity, Inc.
communications@lambdaphiepsilon.org