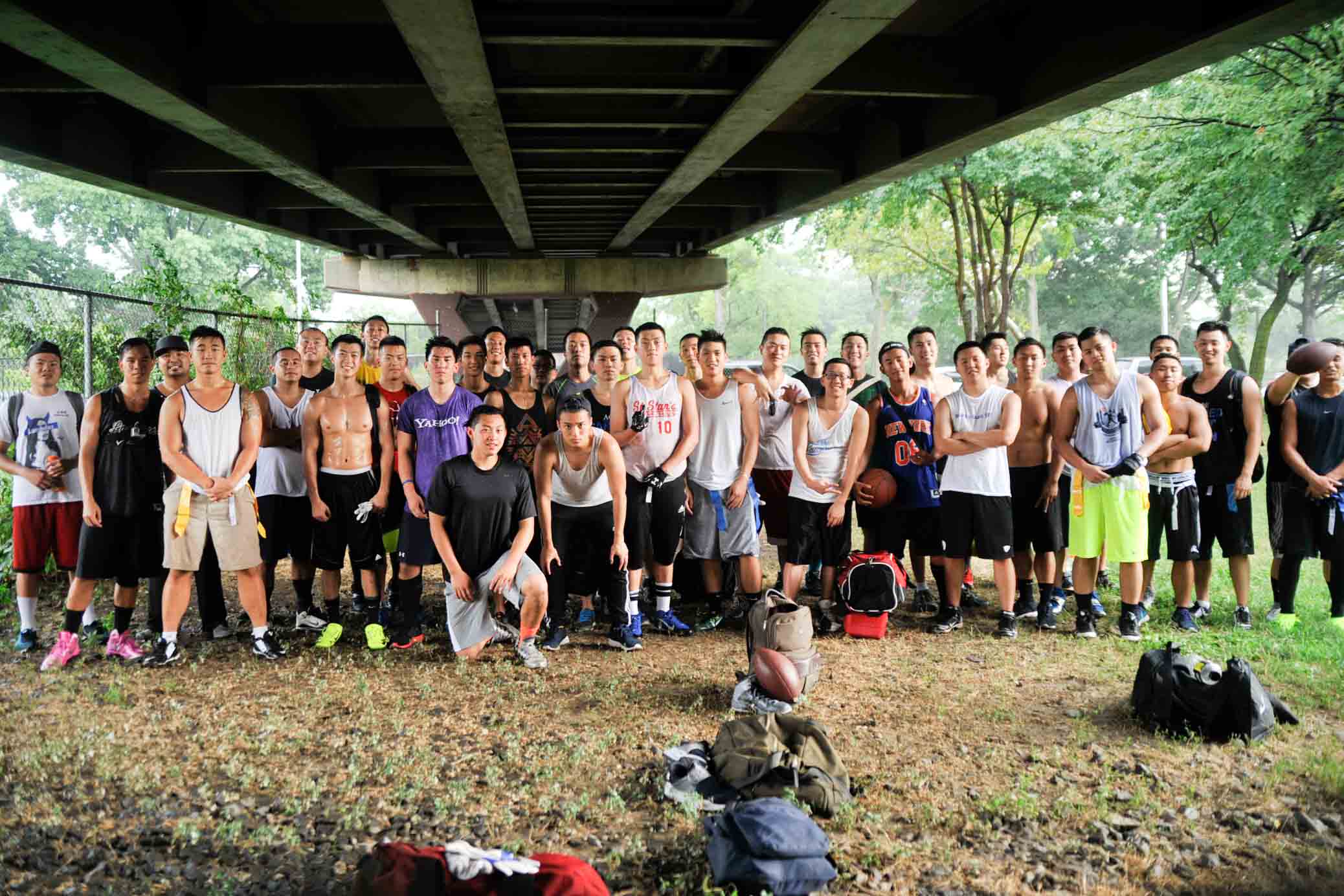 16 Aug

Lambda Olympics

By Justin Lau

On August 16th, the fraternity's Mid-Atlantic and Northeast regions hosted a summer field day event at Queens Corona Park, NY. The summer activities, collectively known as "Lambda Olympics," aimed to unite active and alumni members over athletic and social interaction. The day consisted of basketball, football, and other teambuilding exercises.

Participating chapters included:
Xi Chapter – University of Michigan
Alpha Alpha Chapter – SUNY Binghamton
Alpha Beta Chapter – New York University
Alpha Delta Chapter – St. John's University
Alpha Epsilon Chapter – SUNY Stony Brook
Alpha Kappa Chapter – Cornell University
Alpha Pi Chapter – Boston University

Actives and alumni from St. John's University arrived early to the park ready to take on the court. SUNY Stony Brook actives shortly came after also bringing along their alumni. In the first basketball game, St. John's took the win with a 30-24 lead over Stony Brook. Binghamton came onto the court looking for domination with their wins over Stony Brook 30-24 and St. John's 30-19.

Tables turned around for Stony Brook as they closed out St. John's in a 5-0 win in football. Binghamton took a win over Stony Brook in a close 5-4 lead. The day ended earlier than anticipated due to unforeseen showers.

William "Gibbler" Yeung from Alpha Alpha Chapter brought back this long overdue tradition and provided food and beverages for the event.