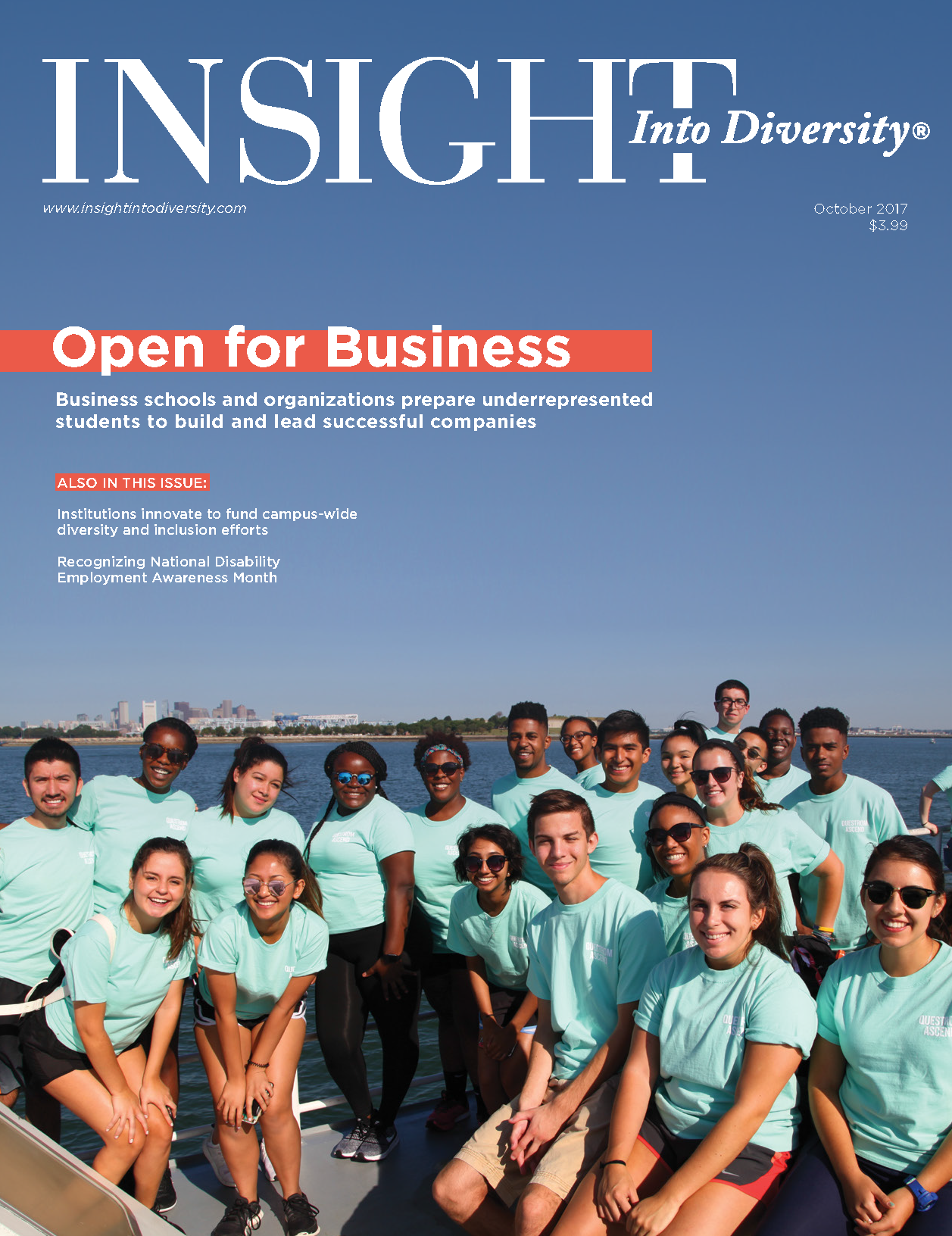 22 Sep

Insight into Diversity

Dr. Ajay Nair and Victoria L. Chan-Frazier explicate the assets and challenges of Greek life in higher education in the newest edition of INSIGHT Into Diversity.
"While many Greek chapters nationwide embrace social change, some unfortunately still see it as an existential threat to their organizations. To be positive forces in these changing times, they must recognize and accept change as both essential and inevitable. Sororities and fraternities that continue to operate on the margins of our campuses simply perpetuate existing problems and ensure an unsustainable future for themselves."

"Equally problematic is the fact that this resistance to change fuels antagonism among Greek-letter organizations, higher education institutions, students, and alumni. These strained relationships are caused by tensions that also represent opportunities for Greek life to grow and thrive along with higher education."
Read the full issue of INSIGHT Into Diversity.
###
About Lambda Phi Epsilon
Founded in 1981 at Los Angeles, California, Lambda Phi Epsilon International Fraternity, Inc. has grown to become the world's largest Asian-interest fraternity. Lambda Phi Epsilon (ΛΦΕ, also known as LFE) aims to guide men on a lifelong discovery of authenticity and personal growth. To learn more, visit https://lambdaphiepsilon.com.
Lambda Phi Epsilon Contact
James Gaffney
Executive Director
Lambda Phi Epsilon International Fraternity, Inc.
executivedirector@lambdaphiepsilon.org