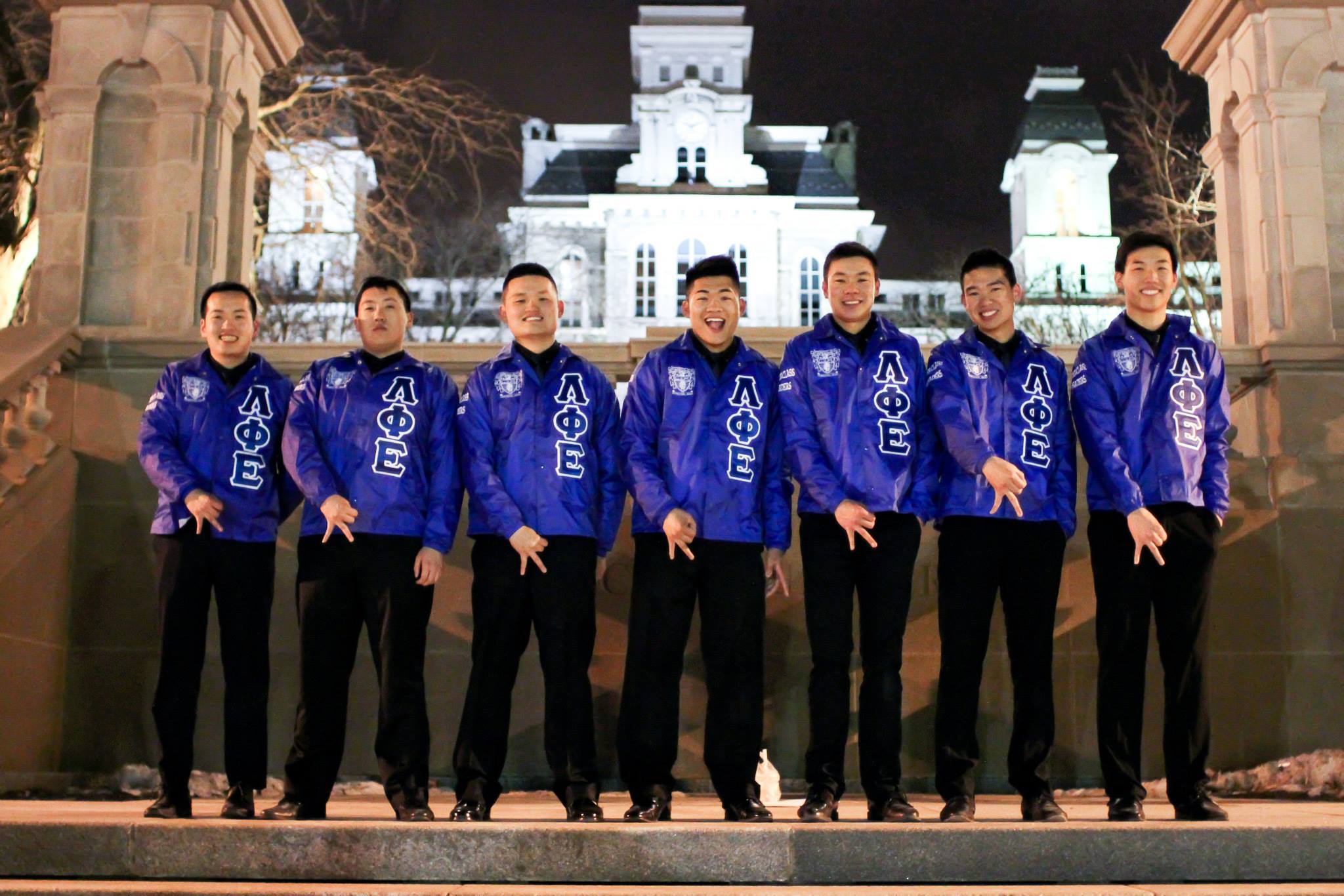 04 Apr

Expansion Success at Syracuse

Introducing the founding members of the newest chapter of Lambda Phi Epsilon International Fraternity, Inc. at Syracuse University!
Mr. Ricky Diep
Mr. Calvin Guo
Mr. John Huang
Mr. Adrian Leung
Mr. Hugh Yang
Mr. Kevin Yeung
Mr. Tyler Zhang
We'd like to give one last thank you to everyone who came out to our charter class probate this past weekend! #LPhiE pic.twitter.com/YkozACSvtk

— Syracuse Lambdas (@syracuselambdas) April 6, 2015
The following brothers played an instrumental role in facilitating the Syracuse chartering process:
Vu Tran, New Member Educator (PD)
Bryan Dosono, New Member Educator (APD)
Alvin Phun, Northeast Expansion Chair
Christopher Chen, International Vice President of Expansion
William Tan, International Vice President of Education
The big brothers hailed from Binghamton, Buffalo, Cornell, Stanford, and UC Santa Cruz. The chapter formally established on Saturday, March 28th, 2015 and presented a Charter Class Reveal Ceremony on Saturday, April 4th, 2015 at Syracuse University. Photos of the Reveal Ceremony are available via the Syracuse Lambda Phi Epsilon Facebook Page.
###
About Lambda Phi Epsilon
Founded in 1981 at Los Angeles, California, Lambda Phi Epsilon International Fraternity, Inc. has grown to become the world's largest Asian-interest fraternity. Lambda Phi Epsilon (ΛΦΕ, also known as LFE) aims to guide men on a lifelong discovery of authenticity and personal growth. To learn more, visit https://lambdaphiepsilon.com.
About Syracuse University
Established on March 24, 1870, Syracuse University is a private research university in Syracuse, New York. Students can choose from more than 200 majors, 100 minors, and 200 advanced degree programs across Syracuse's 13 academic units. Its motto (Suos Cultores Scientia Coronat) in English translates to "knowledge crowns those who seek her."