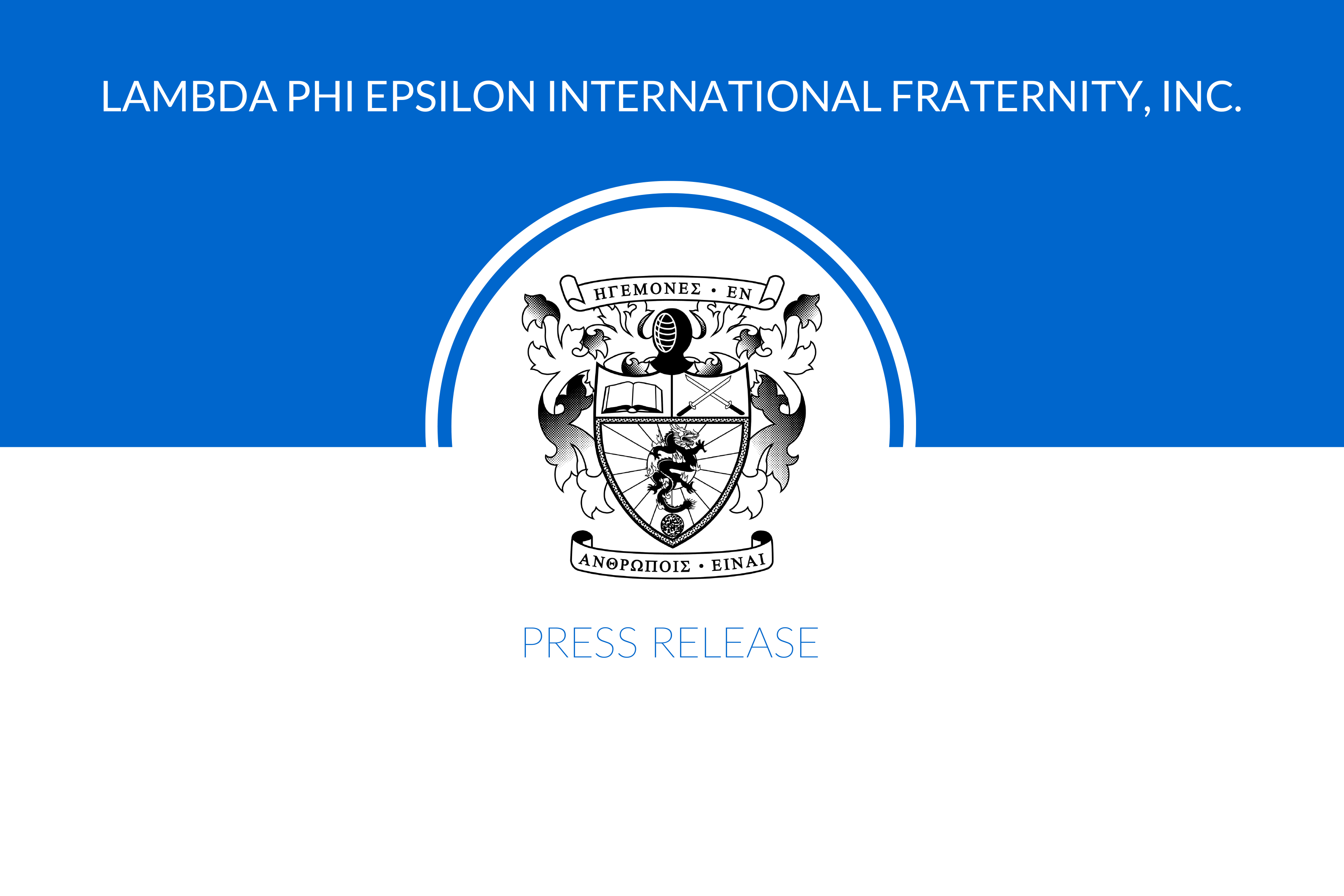 01 Jul

Condemning Treatment of Refugees at the Border, Calls for Membership Action

Philadelphia, PA — The Board of Directors of the Lambda Phi Epsilon International Fraternity, Inc. condemns the current treatment of refugees at the southern border of the United States and calls on Lambda Phi Epsilon members to contact their elected officials to demand change.

As an organization with members of Japanese heritage, we see and feel the similarities between the current policy of extra-judicial incarceration and that which took place during World War II, when more than 110,000 Americans, mostly of Japanese heritage, were incarcerated in internment camps in the western United States.

While the affected population is different, the parallels between Japanese Internment and the current policy of migrant detention are many and disturbing. Any policy that would intentionally separate children from their parents is unacceptable in a modern, free society. Furthermore, as the country that championed the passage of the Convention Relating to the Status of Refugees, in direct response to the Holocaust, it is shameful for the United States to be conducting this type of anti-refugee campaign. 

We call on our members to reach out to their elected officials and demand an end to the shameful practices we see at the southern border, specifically; the extended incarceration of those seeking asylum in the United States; the policy of separating families at the border; and the abhorrent conditions under which migrants, especially children, are being held in government-run detention camps. 

To find your House representative, visit https://www.house.gov/representatives/find-your-representative. To find you Senator, visit https://www.senate.gov/general/contact_information/senators_cfm.cfm and select your state from the dropdown menu.

###

Media Contact
Jim Gaffney, Executive Director
570-431-0126
executivedirector@lambdaphiepsilon.org

About Lambda Phi Epsilon
Founded in 1981 at the University of California at Los Angeles, Lambda Phi Epsilon International Fraternity, Inc. has grown to become the world's largest Asian-interest fraternity. Lambda Phi Epsilon (ΛΦΕ, also known as LFE) aims to guide men on a lifelong discovery of authenticity and personal growth. To learn more, visit https://lambdaphiepsilon.com.