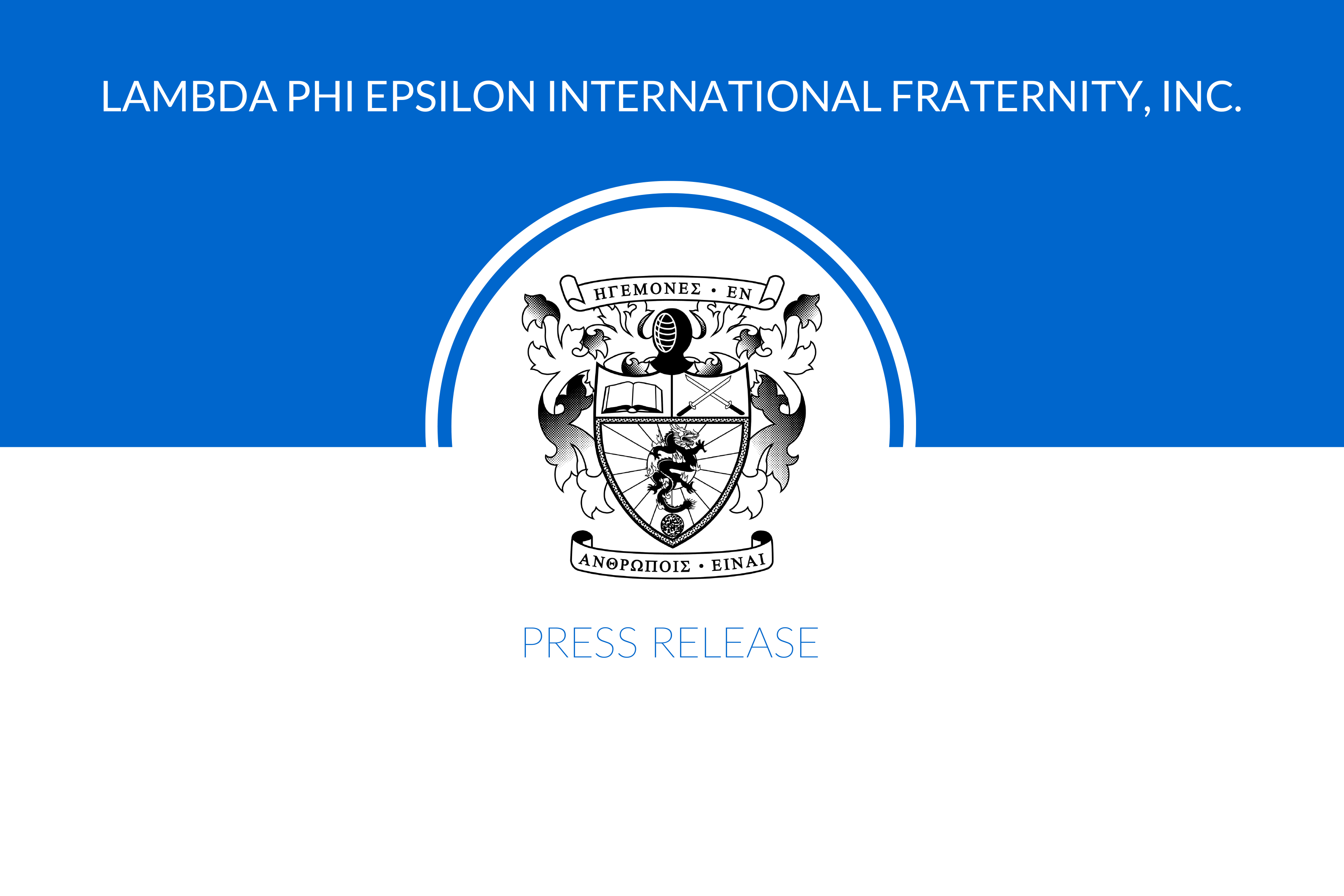 11 Apr

Condemning Racism and Violence Caused by Coronavirus Fears

The Board of Directors of Lambda Phi Epsilon International Fraternity, Inc. condemns recently reported incidents of racist behavior instigated by coronavirus fears and calls upon the larger fraternity and sorority life community to do the same.

As the 2019 novel coronavirus continues to spread across North America, so do reports of xenophobia and violence against people of Asian descent. On March 10th, a 59-year-old Asian man was kicked to the ground in Manhattan's Upper East Side by an assailant yelling, "F*****g Chinese coronavirus." A second attack was reported earlier that day in Midtown Manhattan when an Asian woman was punched by another assailant yelling, "Where is your corona mask, you Asian b***h." These types of events are not exclusive to just Manhattan, however.

As an organization that preserves and promotes Asian identity and heritage, we cannot stand by idly as our communities get mistreated with targeted acts of violence. There is no place for abhorrent behavior in the world where everyone is being affected by this pandemic.

At a time like this, it is essential to remind ourselves of our pillars, specifically "Courageous Leadership" and "Cultural Heritage." We call on our members to stand up and call out acts of blatant racism and xenophobia that are currently occurring in the world and to refuse to stay silent. 

We work in solidarity with the National APIDA Panhellenic Association to protect the safety of our students and the fraternal community. We strongly encourage the public to contact local law enforcement to report incidents of hate crimes immediately.

###

Media Contact
Zac Antonius, Executive Director
Lambda Phi Epsilon International Fraternity, Inc.
zac.antonius@lphie.org

About Lambda Phi Epsilon
Founded in 1981 at Los Angeles, California, Lambda Phi Epsilon International Fraternity, Inc. has grown to become the world's largest Asian-interest fraternity. Lambda Phi Epsilon (ΛΦΕ, also known as LFE) aims to guide men on a lifelong discovery of authenticity and personal growth. To learn more, visit https://lambdaphiepsilon.com.