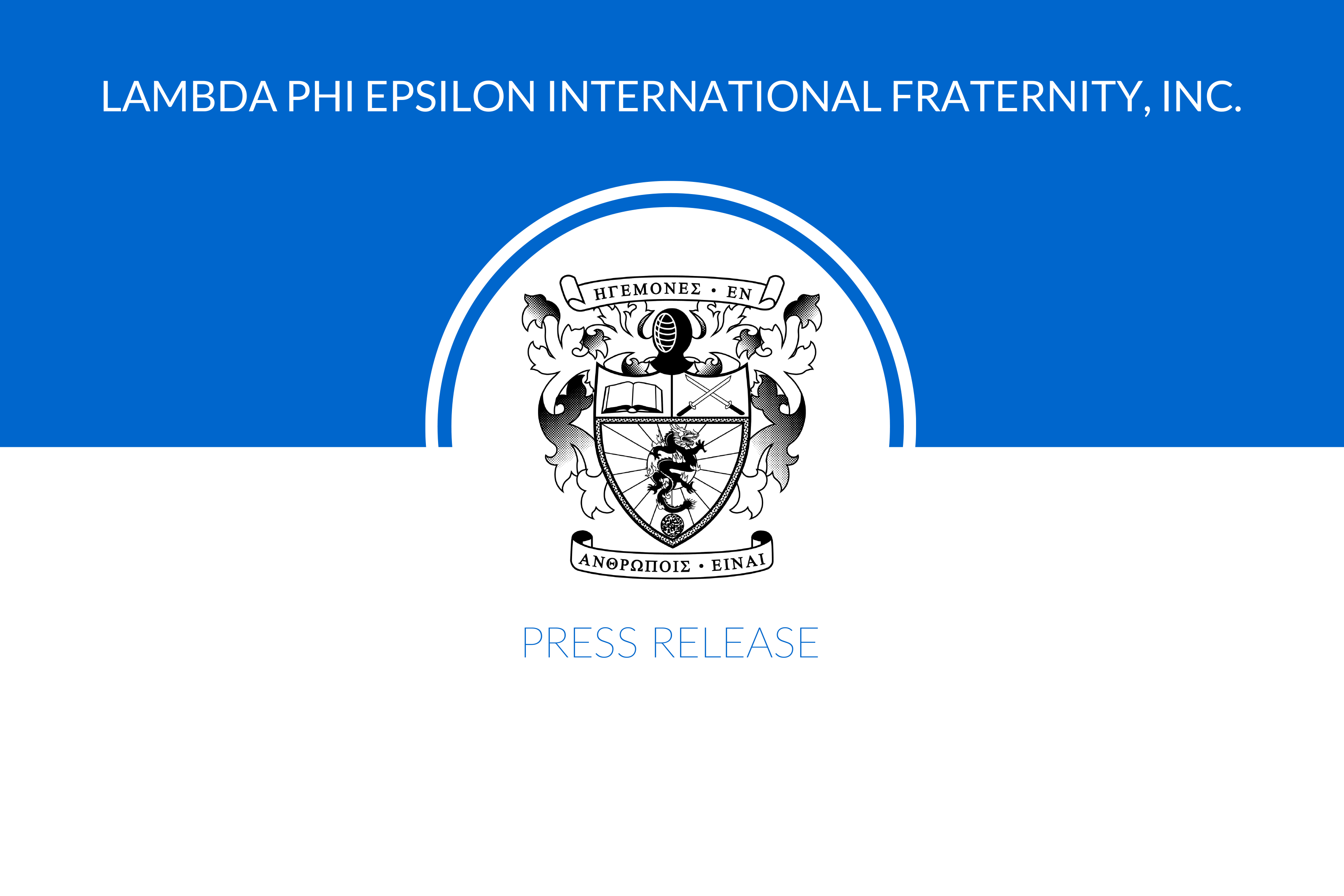 19 Oct

Closure of Phi Chapter

FOR IMMEDIATE RELEASE
October 19, 2018
LFE Closes Phi Chapter at California Polytechnic State University, San Luis Obispo
Following an investigation conducted by the Office of Student Rights and Responsibilities at California Polytechnic State University, San Luis Obispo, the university on Thursday withdrew recognition of the Phi Chapter of Lambda Phi Epsilon after determining that the chapter was engaged in hazing.
The Board of Directors of Lambda Phi Epsilon voted to withdraw Phi Chapter's charter a short time later. Withdrawal of charter means that the chapter may no longer operate in any way, and is no longer recognized by the international organization.
Hazing runs counter to the principles and values of Lambda Phi Epsilon and will not be tolerated in any way, shape, or form. While the loss of a chapter is painful, the safety of our members and the larger community is paramount.
The International Board is committed to confronting the issue of hazing and ensuring that Lambda Phi Epsilon is a place where men can learn, grow, and be challenged in the pursuit of their noble purpose. Hazing has no place in that pursuit.
###
Media Contact
James Gaffney, Executive Director
Lambda Phi Epsilon International Fraternity, Inc.
jim.gaffney@lambdaphiepsilon.org
About Lambda Phi Epsilon
Founded in 1981 at Los Angeles, California, Lambda Phi Epsilon International Fraternity, Inc. has grown to become the world's largest Asian-interest fraternity. Lambda Phi Epsilon (ΛΦΕ, also known as LFE) aims to guide men on a lifelong discovery of authenticity and personal growth. To learn more, visit https://lambdaphiepsilon.com.