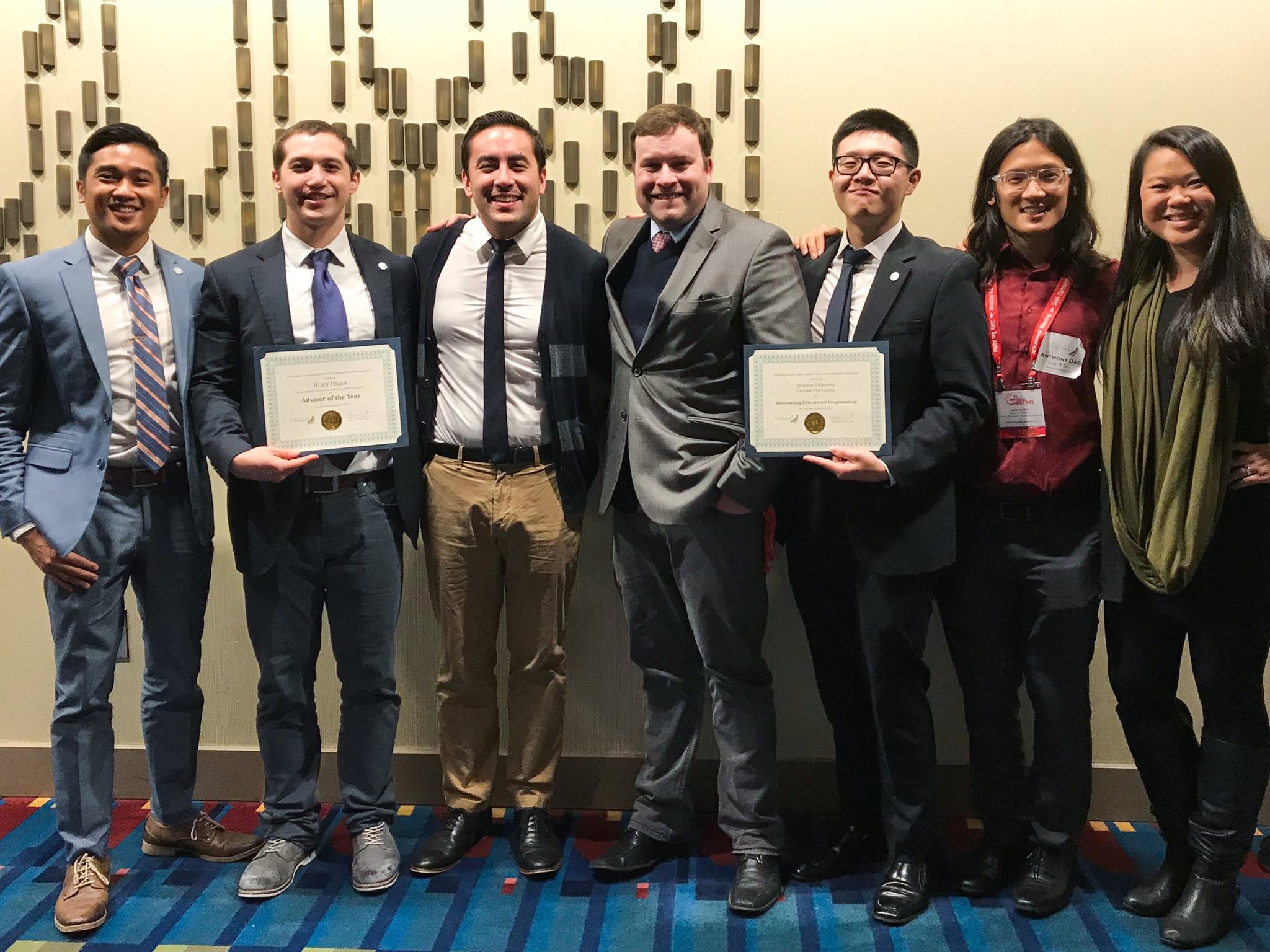 12 Dec

AFAAM 2017

Lambda Phi Epsilon International Fraternity sent a delegation of seven staff members to the Association of Fraternity and Sorority Advisors' Annual Meeting (AFAAM 2017) in Atlanta, Georgia. Read what they had to say about their experience!
First Time Attendee Reflections
AFA was a whirlwind of an experience. I didn't know what to expect and was blown away by the sheer professionality of all attendees. So many people met together for a weekend to discuss how to move our organizations forward. It was amazing to see the desire and ability from all of us to create better communities. I often look back at my own experience and think: how could it have been better? I walked away from this weekend feeling a strong sense of solidarity with many asking the same question. The sessions were packed with problems, solutions, and ample perspectives. As always, it was great to represent Lambda Phi Epsilon and be at the conference with other International Board members. We are a young organization with such great potential. I'm glad to be on this team and cannot wait to see how we grow.
— Anthony Dao, Education Administrator
Grateful for the opportunity to connect with fraternity and sorority advisers at #AFAAM's fireside chats! pic.twitter.com/ODIaHT44As

— Lambda Phi Epsilon (@LFEfraternity) December 5, 2015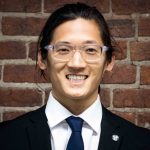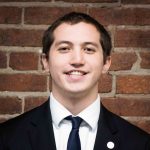 This year I had the pleasure of attending AFA as a part of the International Board. Having been to one of these huge fraternity-centered conferences as an undergrad, I had some idea of what to expect but was still amazed seeing all the energy and passion throughout the weekend. Building and maintaining relationships with campus-based professionals are essential. AFA gave me the opportunity to meet many of the advisors I've been working with and a lot of other special people that I hope to keep in touch with after AFA. The conference reaffirmed why I joined the International Board and reignited that internal fire to continue giving back to the fraternity. 
— Ryan Noble, Southwest Region Governor
Looking forward to connecting with fraternity/sorority advisors at the #AFAAM Fireside Chat! pic.twitter.com/lKOwgSr9dA

— Lambda Phi Epsilon (@LFEfraternity) December 1, 2017
My biggest takeaway from AFA was that our work in our organizations has an impact on our leadership for the rest of our lives. To fix a problem, we need to first recognize and acknowledge that a problem exists, and in order to recognize a problem, we need to be asking the right questions. In the case of Greek life, how do we define a healthy fraternity/sorority experience? How do we ensure each individual can find a sense of fulfillment in Greek life and what are the real barriers to that? What does it truly mean to be a community and how do we create an environment where our members can feel included? These are all issues that have been plaguing our organizations for years, but we have just barely scratched the surface. We need to have some serious, uncomfortable conversations. Only once we start talking with each other, will we be able to understand each other at a deeper level and come together as an organization—as a family—to effectively resolve these issues and give that fulfilling experience every member of our family deserves.
— Jonathan Choe, Expansion Chairman
HQ volunteers of NAPA organizations convene and share best practices at our Annual Meeting! #NAPAUNITY #AFAAM pic.twitter.com/aESlWncSsd

— NAPA (@NAPAHQ) December 2, 2017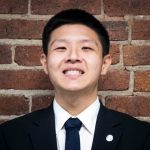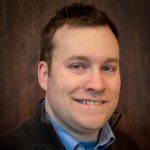 This was my first AFA on behalf of Lambda Phi Epsilon, my first AFA as an Executive Director, and my first AFA in general, so to say it was a whirlwind would be a vast understatement. My biggest takeaway is the undaunted strength of the Greek community in America. The issues we are confronting as leaders in the Fraternity and Sorority community are unprecedented, but after speaking with our institutional partners, and our peers in the community I am confident that LFE, and the larger community, will come out of this difficult period stronger and with a newfound sense of purpose. 
— Jim Gaffney, Executive Director
We have quite a delegation. (@VictoriaChanINC not pictured but very much here!) #afaam #LFEFraternity @LFEfraternity pic.twitter.com/AIyBUDKVSQ

— Jim Gaffney (@JimGaffneyGreek) November 30, 2017
Returning Attendee Reflections
In addition to representing the International Fraternity, I also worked a dual capacity as the Director of Membership for the National APIDA Panhellenic Association (NAPA). This year, I sat in on a social justice panel in the NAPA Annual Meeting where I shared the LFE's experience in engaging on social justice issues. Moreover, I value the mentorship received from senior leaders and the time spent learning from other HQ staff who move the collective direction of NAPA organizations. My favorite aspect of the weekend was recognizing all-stars at NAPA's inaugural Standards of Excellence Awards program, which shined the spotlight on amazing individuals, chapters, and organizations who define the gold standard of NAPA excellence. 
— Bryan Dosono, Director of Communications
Wow! 75+ attendees this year to #NAPAAM! Thank you all for being present and we look forward to continuing the work with all our member organizations. #AFAAM pic.twitter.com/agDBlrq1Xr

— NAPA (@NAPAHQ) December 2, 2017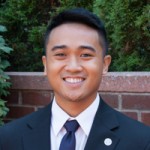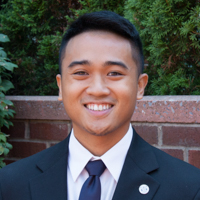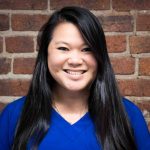 This year, Charles Andrean and I had an opportunity to represent Lambda Phi Epsilon and the institutions that we work for (Northwestern University and Emory University) to share what we do from a higher education perspective with the attendees of the NAPA Annual Meeting. It was a fantastic opportunity for us to learn from NAPA volunteers to see where their successes and challenges lie and how we can assist each other to further the mission of our organizations. As a non-member of Lambda Phi Epsilon, it is a joy to witness the growth of the fraternity's progressiveness and leadership in the fraternal community. 
— Victoria Chan-Frazier, Director of Chapter Development
2 awards 🏆🏆 from @NAPAHQ went to the @syracuselambdas family! 💙🍊1. Outstanding Educational Programming & 2. Huey Hsiao as the Advisor of the Year!!!!#LeadersAmongMen #SyracuseLambdas #JoinMyTeamAndYouWillWin #IHelpYourChapterGetAwards pic.twitter.com/REgGSQxz2o

— Victoria L. Chan-Frazier 💁🏻‍♀️ (@VictoriaChanINC) December 4, 2017
NAPA Standards of Excellence Awards
The National APIDA Panhellenic Association hosted its inaugural Standards of Excellence Awards at the close of the Association of Fraternity and Sorority Advisors Annual Meeting. The inaugural 2017 application cycle received 49 submissions reviewed by nine judges across a wide range of student affairs backgrounds. The Syracuse Associate Chapter of Lambda Phi Epsilon received awards in chapter recognition (Outstanding Educational Programming) individual recognition (Huey Hsiao as Advisor of the Year).
@bdosono opening the @NAPAHQ awards ceremony! #napaam #AFAAM @LFEfraternity pic.twitter.com/ORIfg3C60d

— Jim Gaffney (@JimGaffneyGreek) December 2, 2017
Our Inaugural Awards Reception has begun and at 5:30, we will be announcing our awards to honor chapters, advisors, and organizations for of their amazing work this year. #NAPAAM #AFAAM pic.twitter.com/Pz84BWvMc9

— NAPA (@NAPAHQ) December 2, 2017
###
About Lambda Phi Epsilon
Founded in 1981 at Los Angeles, California, Lambda Phi Epsilon International Fraternity, Inc. has grown to become the world's largest Asian-interest fraternity. Lambda Phi Epsilon (ΛΦΕ, also known as LFE) aims to guide men on a lifelong discovery of authenticity and personal growth. To learn more, visit https://lambdaphiepsilon.com.
Lambda Phi Epsilon Contact
James Gaffney, Executive Director
Lambda Phi Epsilon International Fraternity, Inc.
executivedirector@lambdaphiepsilon.org