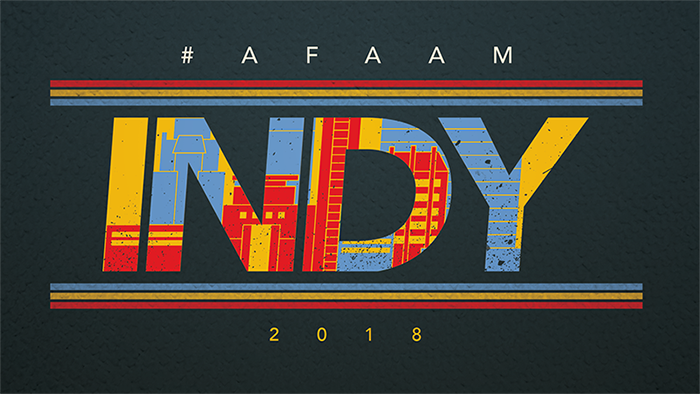 02 Dec

AFA Annual Meeting 2018

Lambda Phi Epsilon International Fraternity sent a delegation of six staff members to the Association of Fraternity and Sorority Advisors' Annual Meeting (AFAAM 2018) in Indianapolis, Indiana. Read what they had to say about their experience!
First-timer Reflections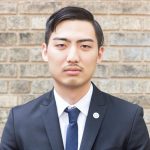 "I saw many fabulous and awesome people who truly cared and passionate for their respective headquarters and universities. They had many educational seminars from representatives from successful organizations in which many of us will bring back to our growing organizations. I will note that many other organizations and universities spoke highly of what Lambda Phi Epsilon has become and keep striving to be, and I am proud to be part of that positive change. " — David J. Kim, Director of Operations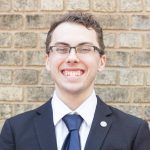 "It was great to finally have the opportunity to meet many of the people who I have worked with over the past few months. I enjoyed being able to spend some time building relationships with schools where we already have chapters as well as schools that we hope to be able to expand to in the future. I was also able to meet with some of the schools where we have smaller chapters to help figure out what resources we can provide to them to help them become more successful in the future." — Zac Antonius, Assistant Executive Director
The #LFEfraternity delegation spent five days in Indianapolis, Indiana building meaningful relationships with fraternity and sorority professionals at #AFAAM!https://t.co/h3ZLLfqPWd pic.twitter.com/38LYMJa9d8

— Lambda Phi Epsilon (@LFEfraternity) December 10, 2018
Views from HQ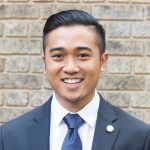 "While this has been my fourth time attending #AFAAM, this was my first actually presenting an education program ('History of Asian American Greek Letter Organizations') to fraternity and sorority advisors. The feedback received by campus-based professionals affirmed the need for more peer-reviewed research on Asian Pacific Islander Desi American fraternal organizations. I was also deeply honored to be presented with a NAPA Standards of Excellence Award as Volunteer of the Year!" — Bryan Dosono, External Vice President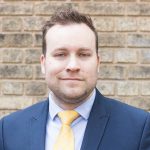 "The AFA Annual Meeting always provides Lambda Phi Epsilon with unique opportunities. This year we met with numerous universities to shake hands on future expansion projects, as well as spending time with our peer organizations, both within and outside of National Asian Pacific Islander Desi American Panhellenic Association, to learn, network and strength the interfraternal ties that are so critical to the success of the fraternal movement." — Jim Gaffney, Executive Director
Our hearts are full after another NAPA Annual Meeting with leaders from our 18 APIDA fraternities and sororities! Looking forward to convening in Anaheim, CA next December! #AFAAM #NAPAUNITY 💛✨ https://t.co/XguyjR9BBv pic.twitter.com/Ofs9VqsyZC

— NAPA (@NAPAHQ) December 7, 2018
Conversations with Campus Professionals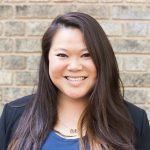 "I enjoyed attending sessions about accountability, which helps me with my role in Lambda Phi Epsilon as well as my professional work at Emory University. Every year, I am excited to see the LFE delegation being represented at 2018 AFA Annual Meeting and the NAPA Annual Meeting, whether it's presenting educational sessions or winning awards. I am very proud of the work that we do!"
— Victoria Chan-Frazier, Director of Standards and Assessment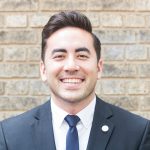 "This was my tenth year attending both the AFA and NAPA annual meetings. It's incredible to think of how far the fraternity has come during that time. We continue to take important strides in our work that has not gone unnoticed within these communities. Additionally, while at the conference, I had the opportunity to present on the topic of self-love. It was a tremendous experience and I would be remiss to not mention how the fraternity gave me a platform to explore that for myself." — Charles Andrean, Director of Alumni Services
The @NAPAHQ family supporting @CharlesAndrean1 at @CAMPUSPEAK & @theLaunchPoint's Ignite Fraternity talk! We are so proud of you, brother! #AFAAM pic.twitter.com/R8s7jax1AQ

— Victoria L. Chan-Frazier 💁🏻‍♀️ (@VictoriaChanINC) November 30, 2018
###
About Lambda Phi Epsilon
Founded in 1981 at Los Angeles, California, Lambda Phi Epsilon International Fraternity, Inc. has grown to become the world's largest Asian-interest fraternity. Lambda Phi Epsilon (ΛΦΕ, also known as LFE) aims to guide men on a lifelong discovery of authenticity and personal growth. To learn more, visit https://lambdaphiepsilon.com.
Lambda Phi Epsilon Contact
James Gaffney
Executive Director
Lambda Phi Epsilon International Fraternity, Inc.
executivedirector@lambdaphiepsilon.org