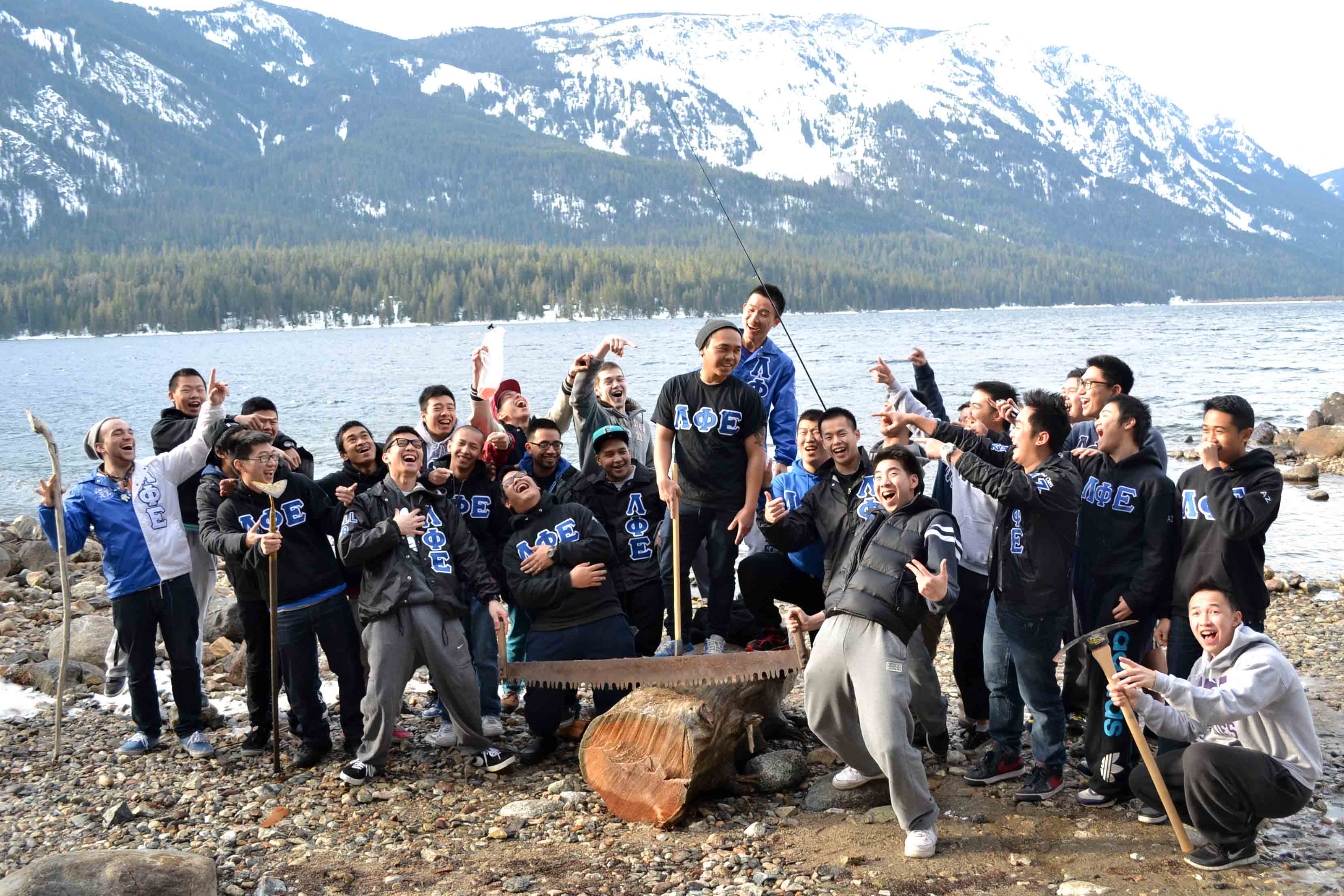 04 Jun

A Brotherhood of Excellence
UW Lambda Phi Epsilon Brandishes Excellence
Congratulations to our brothers of Alpha Zeta Chapter at the University of Washington for taking home not only the Chapter of the Year award at Convention, but also the National Philanthropy Award, demonstrating continued excellence in their fraternal activities. UW Lambda Phi Epsilon was chartered in Seattle, Washington on February 14, 1999.
These gentlemen are also recognized locally for their outstanding work to their community and university—they netted accolades for "Excellence in Educational Programming," "Excellence in Public Relations," "Excellence in Recruitment," "Excellence in Social Programming," and "Overall Chapter of the Year" from their United Greek Council this year alone. But that's not all, this powerhouse chapter also won first place in an all-campus step showcase, triumphed in an annual sports pentathlon against competing cultural student organizations, and successfully expanded to a new chapter at Washington State University.
These incredibly active Lambdas give it their all in everything they do. Great work, Alpha Zeta Chapter!
###
About Lambda Phi Epsilon
Founded in 1981 at Los Angeles, California, Lambda Phi Epsilon International Fraternity, Inc. has grown to become the world's largest Asian-interest fraternity. Lambda Phi Epsilon (ΛΦΕ, also known as LFE) aims to guide men on a lifelong discovery of authenticity and personal growth. To learn more, visit https://lambdaphiepsilon.com.