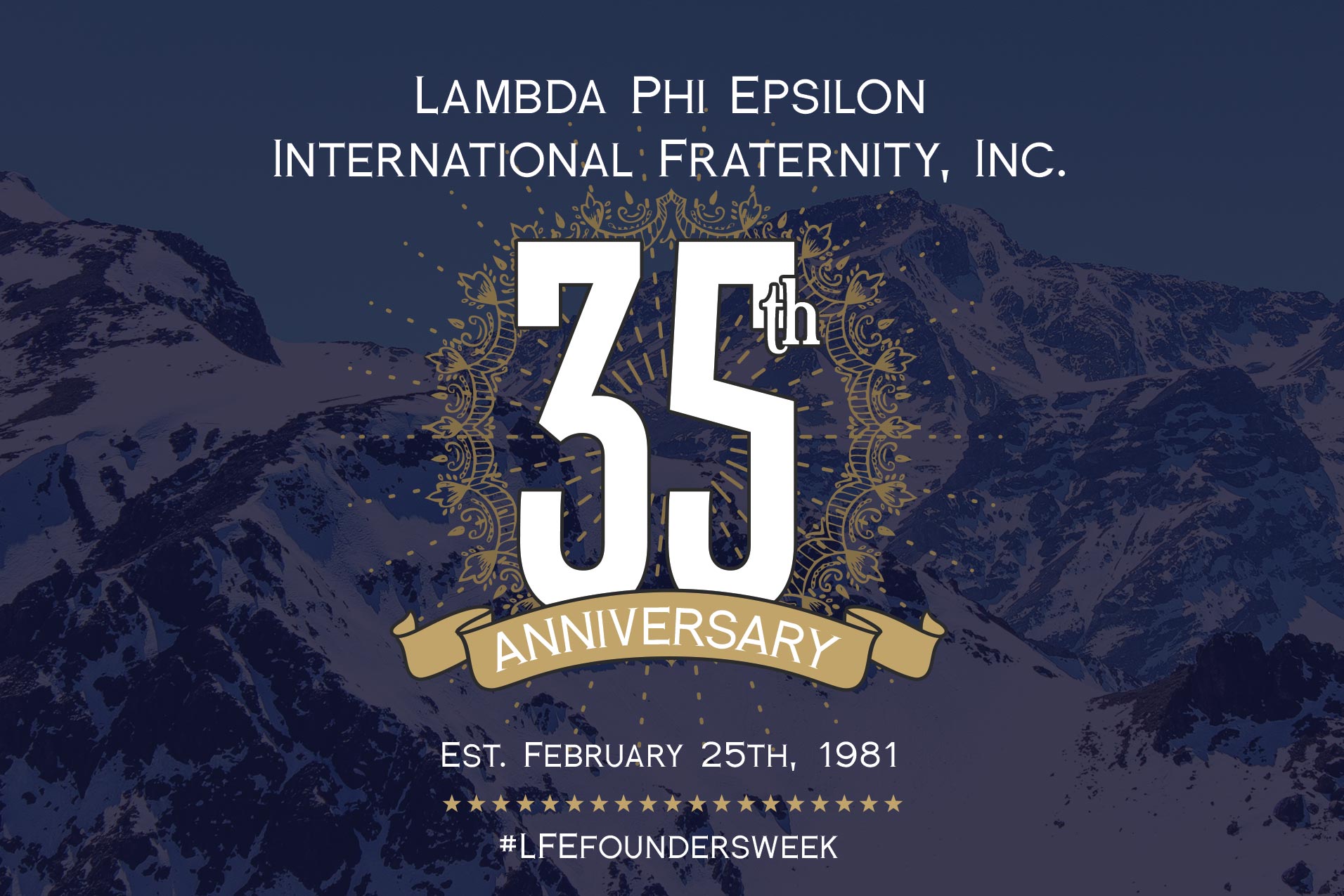 26 Feb

Founders Week 2016

Aiming to transcend the traditional boundaries of national origins, the founding fathers of Lambda Phi Epsilon at the University of California, Los Angeles created an organization in 1981 that would set new standards of excellence within the Asian American community, develop leaders within each of the member's respective community, and bridge the gaps between those communities.

The nineteen Founding Fathers of Lambda Phi Epsilon are: Mr. Hunter Chang, Mr. Randy Fujimoto, Mr. John Hanvey, Master Craig Ishigo, Mr. Jeff Kaku, Mr. Bobby Kawai, Mr. Dean Kumagawa, Mr. Jim Lee, Mr. Bruce Mau, Mr. Ted Mihara, Mr. Neil Miyazaki, Mr. Darryl L. Mu, Mr. Kelvin Sakai, Mr. Kevin Shida, Mr. Albert Sun, Mr. Weyton Tam, Mr. Jamie Watanabe, Mr. Bennet Wong, Mr. Fred Wong.

Lambda Phi Epsilon alumnus Justin Lau organized a week-long social media photo challenge to commemorate the organization's 35th anniversary. Featured below are fraternity staff favorites circulated from #LFEFoundersWeek 2016.