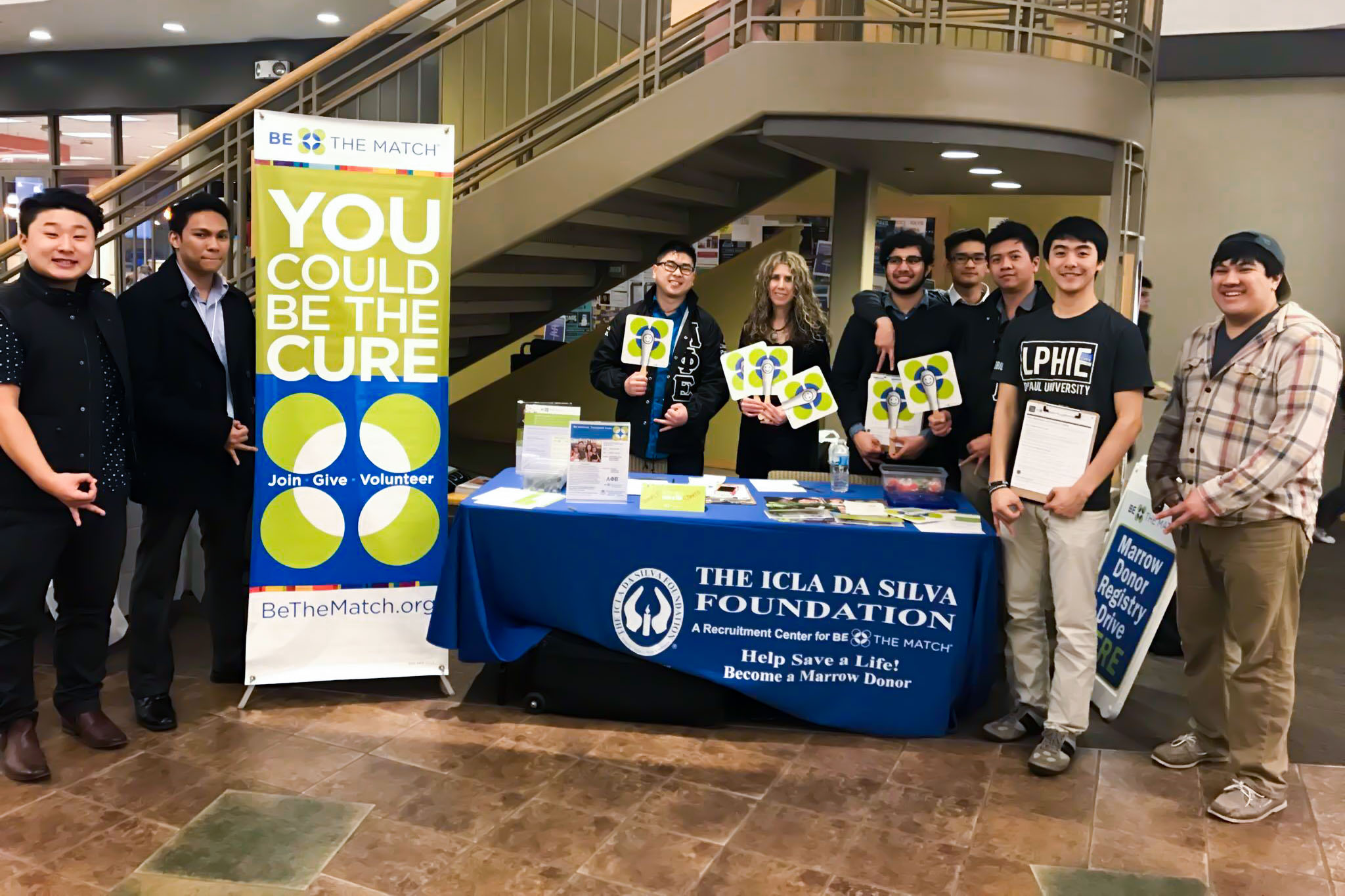 13 Mar

Be The Match for Andrew Parial

Pratt Admission Essay Chicago, IL—Lambda Phi Epsilon at DePaul University hosted a registration drive in February for Be the Match in hopes of finding a match for Andrew Parial a Filipino American leukemia patient. Parial, an attorney, is located in Chicago with his wife and two children. He was diagnosed with monocytic leukemia in the summer of 2016 and has yet to find a suitable donor.
Andrew Parial is a 42-year-old father of 2 with leukemia. YOU could be his match! Join the bone marrow registry: https://t.co/vNTU3X9YKE pic.twitter.com/X6SVQyH14P

Buy Autodesk Inventor Suite 2011 oem — Advocate Health Care (@advocatehealth) December 31, 2016
http://www.csq.cz/?homework-help-physics Homework Help Physics
The journey for Parial has not been an easy one. "Three months after I was diagnosed, our daughter was diagnosed with a rare, malignant cancer that required immediate surgery followed by chemotherapy and radiation therapy," says Parial. His family sought help from the Icla da Silva Foundation, one of the largest recruitment centers for Be the Match, and the largest center focusing on ethnically diverse communities. "We heard about the Icla da Silva Foundation from people at Illinois Masonic," says Dr. Joanna Maurice—Parial's wife.
Viagra Best Price Terri Haid, Community Engagement Representative at Icla da Silva Foundation, reached out to Lambda Phi Epsilon leadership to arrange additional registry drives with chapters located in the greater Chicago area. The International Fraternity has a longstanding philanthropic partnership with the National Marrow Donor Program. Lambda Phi Epsilon's Midwest Governor, Kent Tse, coordinated drives with Terri Haid at DePaul University and the University of Chicago.
Migliore Farmacia Online Cialis "We are excited about partnering with Lambda Phi Epsilon, with the goal of increasing the number of bone marrow donors in the Asian community, and ultimately saving lives. I recently had the pleasure of working with the Lambda Phi Epsilon chapter at DePaul University on a bone marrow registry drive," says Haid. "The drive was held on behalf of Andrew Parial, Andrew and his family are very thankful and grateful for Lambda Phi Epsilon's effort to help in his search for a match. I was impressed with the dedication, enthusiasm, professionalism and helpful attitude these students displayed. As a result, their drive was a huge success."
Show My Homework Kings Lynn Academy "At DePaul University, many of the undergraduate brothers were consistently educating to the greater student body on the importance of becoming a bone marrow donor. The goal was to sign up at least 30 people at the student center and we were able to get 39 people who willingly joined the registry in one day. Even though DePaul University has a majority of Caucasian students, more than half of the people who signed up had an Asian ethnic background," says Tse.
University of Chicago #LFEfraternity members and volunteers organize a #BeTheMatch bone marrow drive for Andrew Parial! pic.twitter.com/vnVfqhhBH9

Viagra Cialis Levitra Together — Lambda Phi Epsilon (@LFEfraternity) March 13, 2017
Cialis 5mg Filmtabletten Ohne Rezept
Ghostwriter Jura Hausarbeit Registering donors of similar ethnic backgrounds increases the odds for more patients to find a compatible bone marrow transplant. Haid and the Icla da Silva Foundation have a team of representatives across the country who are ready and excited to work with any Lambda Phi Epsilon chapters interested in hosting bone marrow registry drives. Chapters interested in booking a drive can contact Terri Haid at terri@icla.org. Anyone interested in joining the search for Andrew Parial's match can receive a donor kit in the mail by registering online at join.bethematch.org/helpdrewbeatleu.
College Application Essay Writing Service Harry Bauld ###
About the Icla da Silva Foundation
The mission of the Icla da Silva Foundation is to save lives by recruiting bone marrow donors and providing support services to children and adults with leukemia and other diseases treatable by marrow transplants. To learn more, visit http://www.icla.org/.
Dissertation Theme Park About Lambda Phi Epsilon
Founded in 1981 at the University of California at Los Angeles, Lambda Phi Epsilon International Fraternity, Inc. has grown to become the world's largest Asian-interest fraternity. Lambda Phi Epsilon (ΛΦΕ, also known as LFE) aims to guide men on a lifelong discovery of authenticity and personal growth. To learn more, visit http://lambdaphiepsilon.com.
http://smithsdaffodils.com/how-to-write-high-school-essays/ How To Write High School Essays Contact
Bryan Dosono
Director of Communications
communications@lambdaphiepsilon.org