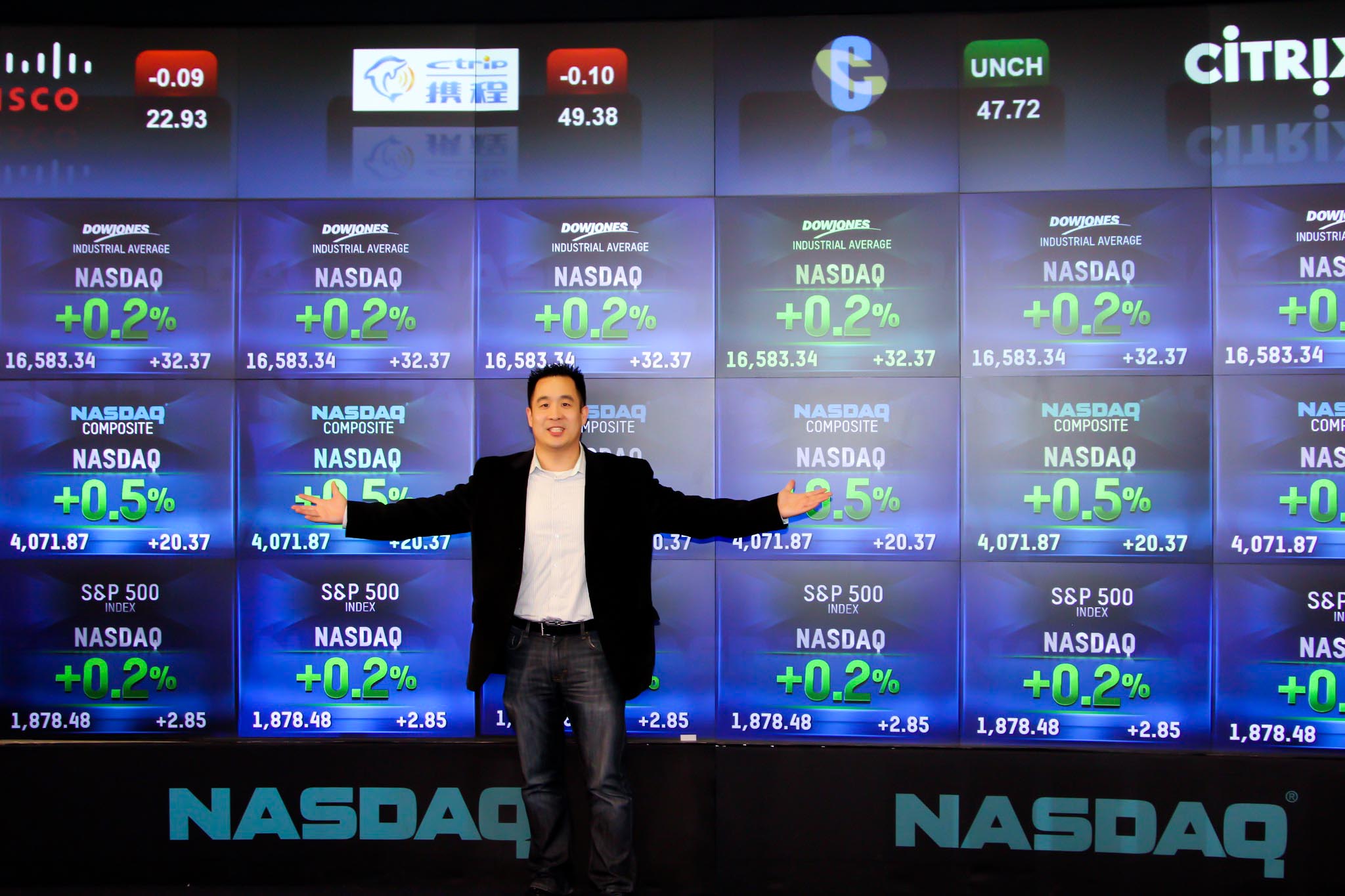 11 Dec

Going Public
6D Global Technologies Opens Trade on NASDAQ
Tejune Kang (ΛΦΕ alumnus from Beta Chapter at UC Davis) embraced an opportunity in 2004 to start his own company, Six Dimensions (www.sixdimensions.com), a subsidiary of 6D Global Technologies, Inc. (www.6DGlobal.com). Armed with Silicon Valley's famed entrepreneurial spirit, Kang focused primarily on providing business intelligence technology services to large organizations. A decade later, 6D Global Technologies expanded from Northern California to include regional offices in New York City, NY, and Cincinnati, OH. Now the company offers a full suite of solutions to help Fortune 1000 companies optimize digital business and marketing channels and create better experiences for their customers. 6D Global Technologies, Inc. (NASDAQ: SIXD) opens on the NASDAQ Stock Market today (Friday, December 12th, 2014).
Essay Writing About Love
Kang aspired to take his company public for a number of reasons. Being public improves the retention of existing employees, allowing his company to compete against larger firms through the use of stock options. The move can also bolster the recruitment of potential new employees since they can be offered options that they will appreciate based on the performance of the organization. Transitioning his company from private to public also provides the organization with currency to lead strategic acquisitions and alliances. Per Kang, "the best part of being public is that the capital market rewards companies and CEOs that can prove to grow their company."
Link Price Viagra
Anna University Phd Thesis Kang believes that the market today reflects an optimistic and positive outlook on the technology landscape. Over the years, 6D Global Technologies, Inc. experienced increased revenue, significant profits, and staggering growth. Its marquee customers include AT&T, LinkedIn, Citrix, Autodesk, STMicroelectronics, Xilinx, Bloomberg, University of North Carolina, and Time Warner Cable. Kang's objective is to continue to grow his company, foster a great company culture, and become a leading global technology organization which provides high value to its customers.
As a former Board of Director member of his international fraternity, Kang offers many nuggets of wisdom to share with the next generation of Lambda Phi Epsilon brothers looking to excel in their professional careers. "I would advise the next generation of Lambdas to never forget their roots, take pride in their Asian heritage, and truly shoot to become leaders among men. Don't settle. Excellence takes hard work. We have a huge opportunity in the world today, especially in the United States to represent Asian Americans. Let's make that happen to the nth degree and demonstrate how smart and successful we can become."
http://asbsteel.com/?paper-writing-services-best Paper Writing Services Best 6D Global (NASDAQ: SIXD) is recognized on the Fast 100 List for Exceptional Growth Companies by the San Francisco Business Times and the Fast 50 Asian American Businesses by the US Pan Asian American Chamber of Commerce. Interested in supporting 6D Global Technologies? Visit their Investor Relations page at http://ir.6dglobal.com/.
Cant Do My Homework Tab #Inc5000 @EricSchurenberg @NormBrodsky #6D #sixdimensions #6DGlobal pic.twitter.com/syikIACmiC

Best Online Viagra Pharmacy Store — tejune Kang (@tejune) October 19, 2014
#Inc5000 @EricSchurenberg @NormBrodsky #6D #sixdimensions #6DGlobal pic.twitter.com/RzHbtzmaEe

College Essay Moving To America — tejune Kang (@tejune) October 19, 2014
http://www.unhcr-centraleurope.org/?dissertation-research-methods-and-methodology Dissertation Research Methods And Methodology @LFEnational @6Dimensions 6D Global Technologies Initiates Trading @NASDAQ, "SIXD", Dec. 12 @tejune Kang LFE Alumni http://t.co/xlLk9v5kk3

http://www.catcoglobal.com/?essays-in-genetics-for-purchase Essays In Genetics For Purchase — 6D Global (@6Dimensions) December 9, 2014
About 6D Global Technologies, Inc.
Master Thesis Limitations 6D Global Technologies, Inc. (NASDAQ: SIXD) is a premier digital business solutions company serving the digital marketing and technology needs of enterprise-class organizations worldwide. 6D Global Technologies' companies offer a full suite of services and solutions to help large organizations optimize digital business channels and create better experiences for their customers, resulting in increased revenue growth and market share. Services include Web content management, Web analytics, marketing automation, mobile applications, business intelligence, marketing cloud, and IT infrastructure staffing solutions.